Find UC Davis Items by Location
Find UC Davis Items by Location
Step 1:

Navigate to Advanced Search

To limit your search to a particular library, first select the Advanced Search button to the right of the search field in UC Library Search.

Step 2:

Select UC Davis Libraries

Select the UC Davis Libraries option to limit your search to local resources.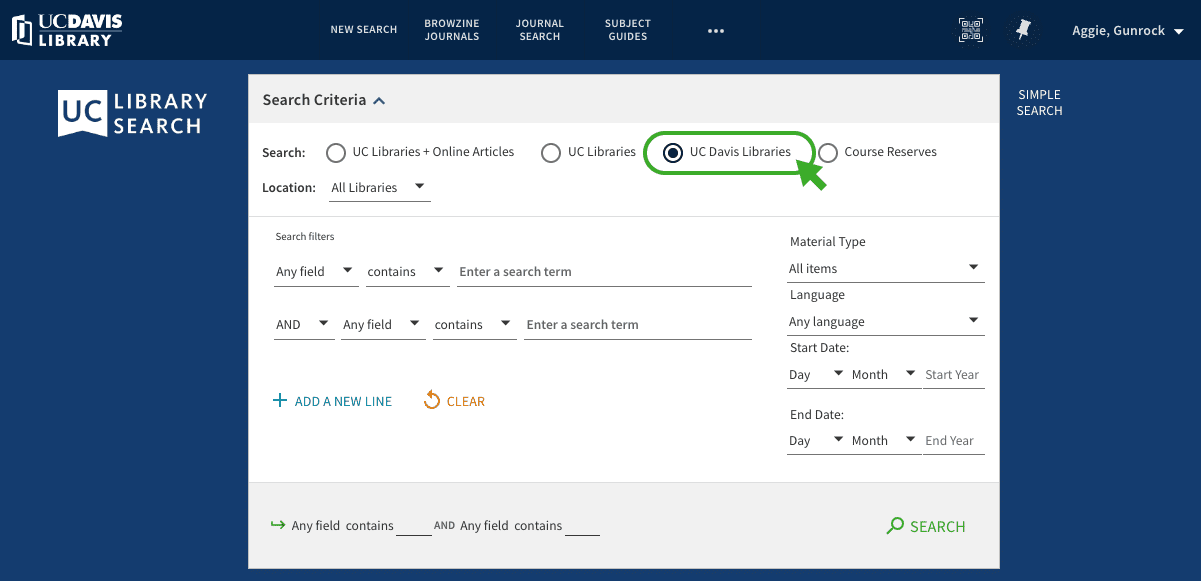 Step 3:

Select a Library

Use the Location dropdown tab to select the library location you would like to search. Only materials at that location will display in your search results.