Blaisdell Medical Library
Blaisdell Medical Library
UC Davis Health badge required for entry. Located in Sacramento, the F. William Blaisdell, M.D., Medical Library (often called Blaisdell Medical Library or BML) serves the faculty, staff, students and clinicians affiliated with UC Davis Health and supports the curricula of the UC Davis School of Medicine and the Betty Irene Moore School of Nursing. There are also two specialized collections at the Blaisdell Medical Library — the Civil War Medicine Collection and the Bioethics Collection.
Location & Contact
4610 X Street, Sacramento, CA 95817
---
Use the Library
About Blaisdell Medical Library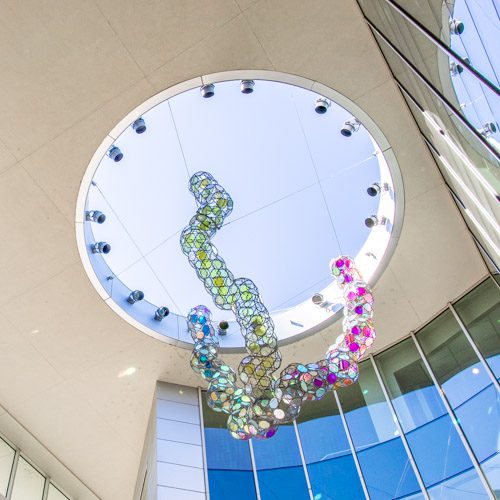 The F. William Blaisdell, M.D., Medical Library is located in the Education Building on the UC Davis Health campus in Sacramento. The library was named in recognition of Dr. Blaisdell's leadership in the field of trauma medicine, and his deep commitment to medical education, his patients, and his students and trainees.
Did you know?
The library's namesake, Dr. F. William Blaisdell, was considered the "father of modern trauma care."
The library offers access to interactive medical training apps in addition to clinical tools, ebooks and journal articles.
Blaisdell Medical Library houses a collection on Civil War medicine donated by Dr. Blaisdell. The items include a set of surgical instruments as well as books from that era, which can be viewed by appointment.
Learn More: