Request a Book Owned by UC Davis (Local Catalog)
Request a Book Owned by UC Davis (Local Catalog)
Step 1:

Find the Book

Remember to sign into your library account first to access the full scope of library items and services.

Use UC Library Search to search for and locate the item you want and click on the location link.

Step 2:

Start a Request

Find the Get It section of the item page and select Request. A new menu will appear.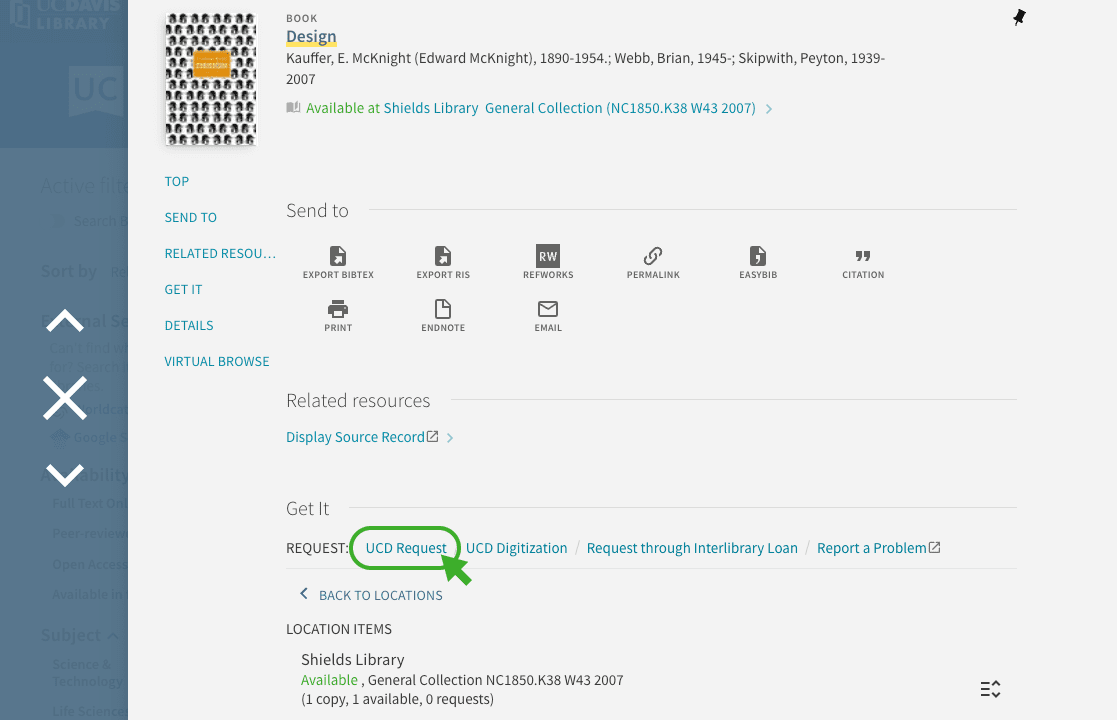 Step 3:

Select a Pickup Location

Click on the Pickup Location dropdown and make a selection, then select Send Request.

Step 4:

Confirmation

A message will appear confirming that your request has been successfully placed. You may save a screenshot as evidence that your request was submitted.

Track Your Request
To track the progress of your request and find out when your item will be ready for pickup, check the Requests section of your library account.