Request an Article
Articles via
Library Databases

or

Google Scholar
To access full-text articles and ebooks directly from databases (e.g., PubMed, JSTOR, Web of Science) and Google Scholar, click the Get it at UC button. If you are not on campus, be sure to connect to the library VPN to enable access to your article.
Articles via
UC Library Search
Remember to sign into your library account first to access the full scope of library items and services.
Step 1: Navigate to Advanced Search
To start an Advanced Search in UC Library Search, click the Advanced Search button to the right of the search field.

Step 2: Search
Enter your search terms in the Search Filters area. Make the All Items option is selected in the Material Types dropdown menu.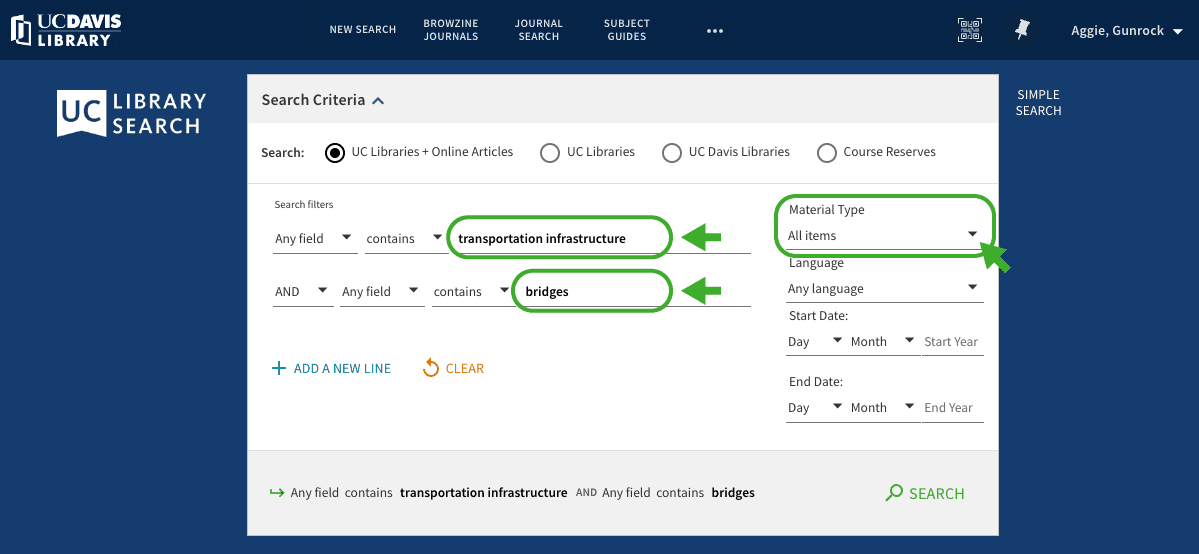 Step 3: Download
After choosing an article from your search results, select Download PDF. Remember, you must be signed in to access most articles.