Remembering Librarian Roberto C. Delgadillo
Remembering Librarian Roberto C. Delgadillo
Jessica Nusbaum
November 3, 2022
Memorial Service
Tuesday, January 10, 2023
10:30 am to noon
Peter J. Shields Library
Nelle Branch Reading Room, Second Floor
All are welcome
Click here for details and directions, including how to join the livestream via Zoom
Roberto Carlos Delgadillo, student services librarian, passed away on October 30, 2022. A librarian at UC Davis for 17 years, Roberto is remembered for his unwavering devotion to supporting students, wicked sense of humor, and ability to dig up reams of research on topics from Latin American history to Harry Potter.
Devoted to supporting students
"The students were always number one. He was willing to go the extra mile to meet with them and support their research needs," recalled fellow student services librarian Melinda Livas. "He had such a great rapport with students that when they left a research session, not only did they get the information they needed, they would always be smiling."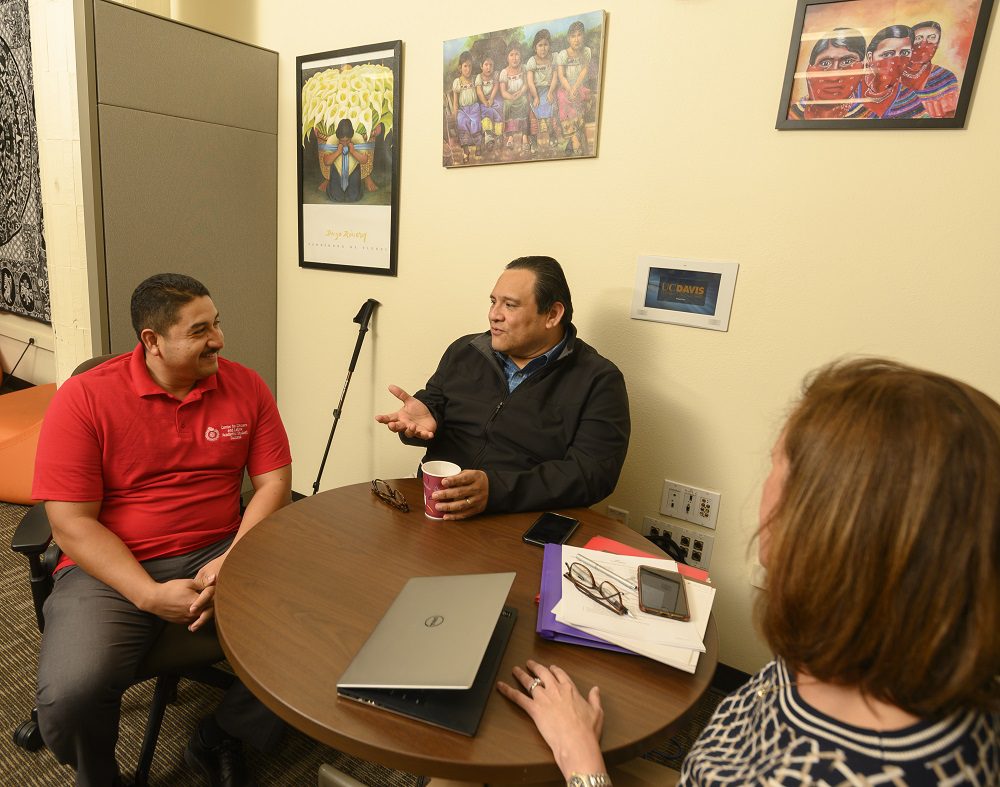 Roberto was particularly passionate about supporting students from historically underserved communities. In 2017 he established a program of embedded librarianship at the Center for Latinx and Chicanx Academic Student Success, holding "Latte with a Librarian" office hours at El Centro to ensure that research was accessible and approachable for Latinx, Chicanx and first-gen students.
"Roberto's commitment to diversity, equity and inclusion was unwavering. He inspired us all to try harder to connect with our underserved and marginalized communities," said MacKenzie Smith, University Librarian and Vice Provost of Digital Scholarship. "He inspired countless students to use the library and improve their research, and the faculty that he worked with adored him — so much so that they nominated him for the American Library Association's prestigious 'I Love My Librarian' award."
Roberto received the national award, which recognizes exceptional librarians at public libraries, K-12 schools and academic libraries, in 2012.
On winning the award, Roberto said: "Outreach is meeting students where they need me — weekdays or weekends — at the student union, at a coffee shop, in a dorm, or at Chicano Studies retreats." Born in Managua, Nicaragua, he was the first in his family to go to college and said he feels fortunate to have had supportive mentors. "I want to help others take advantage of library resources and discover their possibilities, too."
One of those students was Mario González, who, like Roberto, is the first in his family to attend college. In addition to helping Mario find sources for his research papers — usually, Mario recalls, many more than he could actually use — Roberto became a mentor and friend.
"He was my family here, he looked after me like a big brother," Mario said. "He had a big role in my wanting to become a librarian, because I admired what he was doing to help students." With Roberto's support, Mario applied for graduate school and is now pursuing his master's in library and information science (MLIS) while working in collection maintenance at the UC Davis Library. Mario recalled that when he was accepted into the MLIS online degree program through San Jose State University, Roberto posted a note on Facebook congratulating him and saying how much he looked forward to seeing each other at library conferences in the future. "Now we know that was not to be," Mario added. But for former students like Mario, Roberto's legacy lives on.
Library leader and expert researcher
Roberto forged equally strong relationships with faculty. "If he ever worked with somebody, he was their librarian for life," said Dan Goldstein, researcher services librarian. "I know there are many, many faculty for whom he was 'their librarian.'"
Roberto's primary areas of academic research expertise were Chicana/o studies, cinema, English language and literatures, Latin American studies, military science, Native American studies, philosophy, political science, religious studies, and Spanish and Portuguese languages and literatures — but his interests knew no bounds. He held a bachelor's in history from UC Santa Cruz, and an MLIS and PhD in modern Latin American history from UCLA. He was a gamer; he read poetry, military history and graphic novels.
He could build an engaging — and thoroughly researched — exhibit on anything from immigrant narratives to The Simpsons to the historical role of demonization in international conflict; his bibliography on Harry Potter was 85 pages long. It was this ability to approach research with both incisive intellect and sometimes irreverent humor that set Roberto apart and made him so well loved and respected by students and colleagues alike.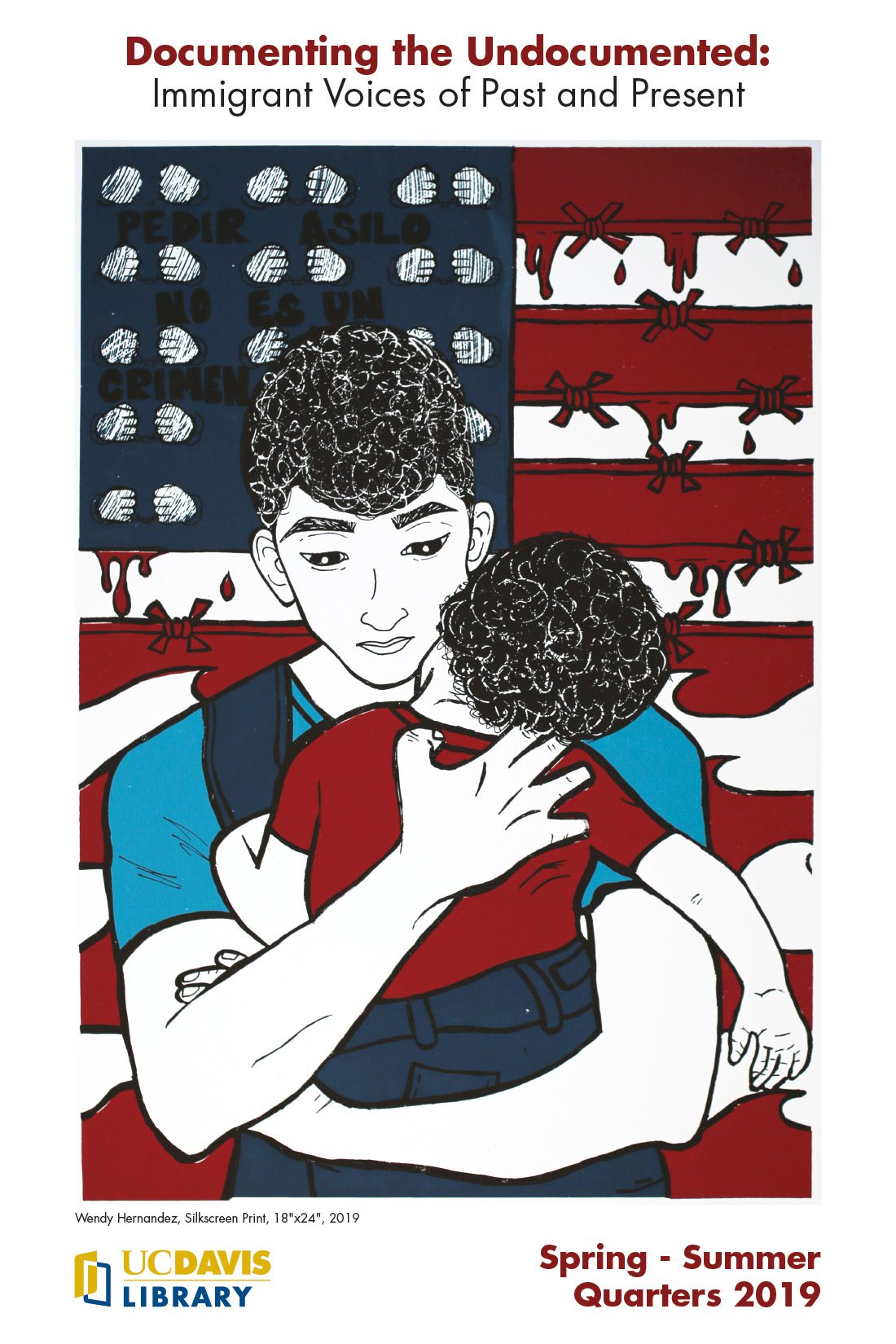 "He was a renaissance man. I never met anyone with more professional connections than Roberto," said Alesia McManus, head of the library's Student Services department.
Latinx Talk, whose editorial board Roberto served on since 2017, shared tributes from colleagues across the country. Read them here.
Roberto's list of committees and contributions to librarianship is long. Most notably, he was elected an at-large member of the ALA Council, the governing body of the American Library Association; served as president (2013-14) of SALALM, the Seminar on the Acquisition of Latin American Library Materials; and was an active member of REFORMA, the National Association to Promote Library and Information Services to Latinos and the Spanish-Speaking.
At UC Davis, he was chair of the librarian peer review committee and a leader in the Librarians Association of the University of California. He was also a resource and mentor for his fellow librarians.
"He and I approached research differently, which was great because when I ran out of ideas, I went to Roberto," said Goldstein. "He and I could always help each other that way."
"You couldn't ask for a better colleague," Livas agreed. "Roberto guided me through my first librarian review process here. He believed in people — that's how he was there for students, and that's how he was there for his colleagues."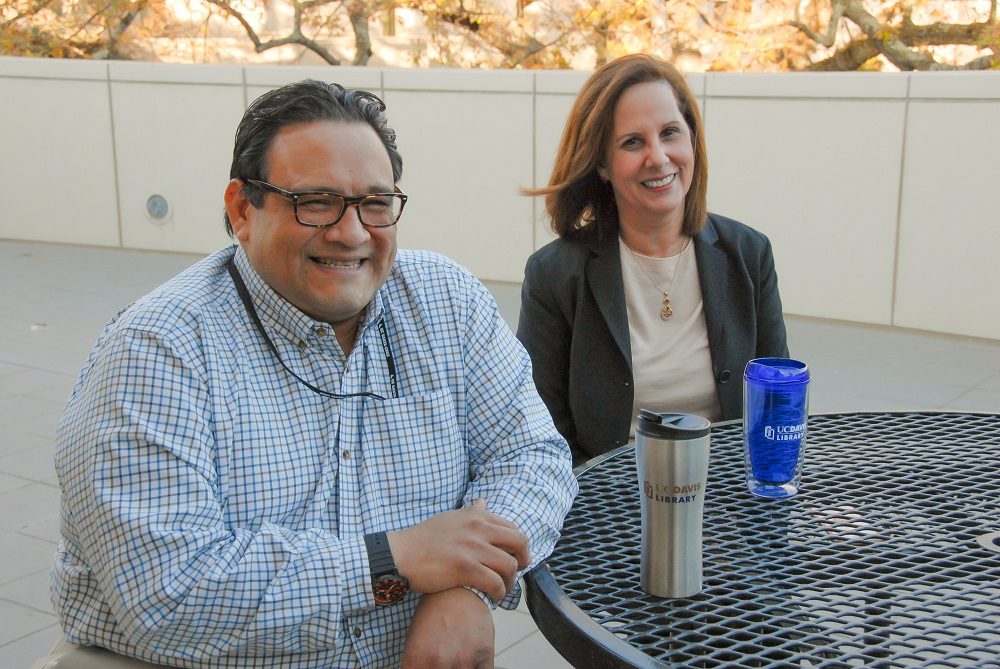 "Roberto Delgadillo was an exemplary librarian," said University Librarian and Vice Provost Smith. "His legacy at the UC Davis Library will not be forgotten."
Roberto is survived by his wife, Robin Gustafson, the library's head of Access and Delivery Services, and his parents Norma and Evelio Herrera. A private family service is being planned.
In lieu of flowers, Roberto's family encourages contributions to EveryLibrary or SALALM, two organizations close to Roberto's heart. The library is also assembling a memory book to give to Robin and the family; anyone who wishes to share a note, memory or photo may stop by the Library Administration office on the first floor of Shields Library (9:00-noon and 1:00-3:00, Monday-Wednesday) or email library@ucdavis.edu and the library will print out and include your message.
Category
Announcements
Tags
In Memoriam