Picturing Science: 10 Science Instagram Accounts to Follow
Picturing Science: 10 Science Instagram Accounts to Follow
Jennifer Harbster
December 30, 2016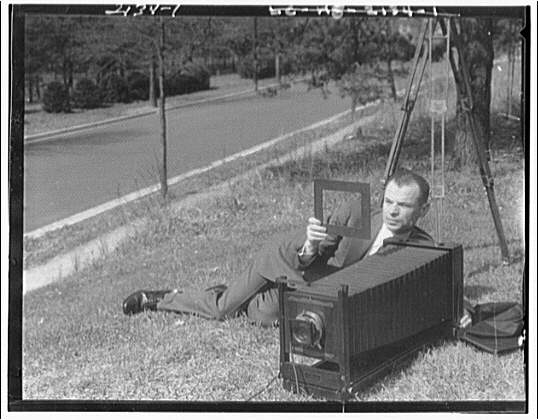 Theodor Horydczak lying on ground with camera (ca. 1920-ca. 1950). Image from Library of Congress, Prints and Photographs collection.
Images tell stories and inspire our imagination, which makes Instagram the perfect platform to learn about and communicate science. Instagram is a photo/ video-sharing app for your mobile device or tablet, but you can also view Instagram on the web. There are currently 400 million active Instagram users- and UC Davis Library is one of them. With 80 million images added a day, there is bound to be something of interest even to the most discerning intellectual.
There is so much more to Instagram than celebrity accounts, so why not expand your mind and start following some amazing science feeds! I am partial to science being conducted by our government agencies, such as NASA, NOAA, and USGS. After all, it is our tax money that pays for this research and it's open for everyone to use. Many of these science-based government agencies do an awesome job of using Instagram to communicate science, and I especially love that these accounts put each image into context and make science relatable to everyone regardless of your science background.
1. Department of Interior or search usinterior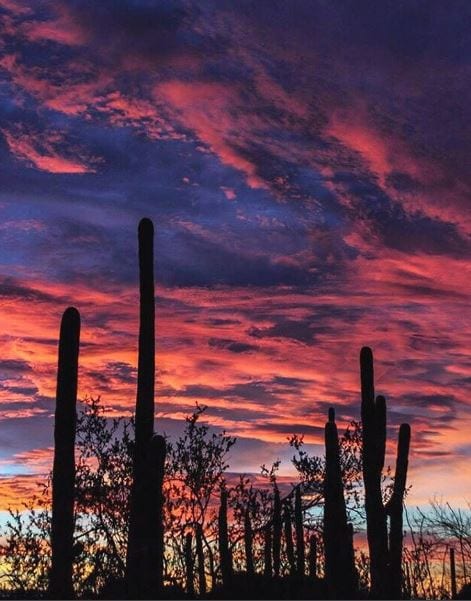 Sunrise at Organ Pipe Cactus National Monument, Arizona. Photo by National Park Service.
Why you should follow: See the landscape of our country wrapped in sunrises, sunsets, rainbows, and the twinkling stars of the night sky. The images featured by the Department of the Interior will increase your love for our country and may also help you plan your next vacation. Many of the photographs come from the Official Federal Lands Photo Contest – Share the Experience.
2. NASA or search NASA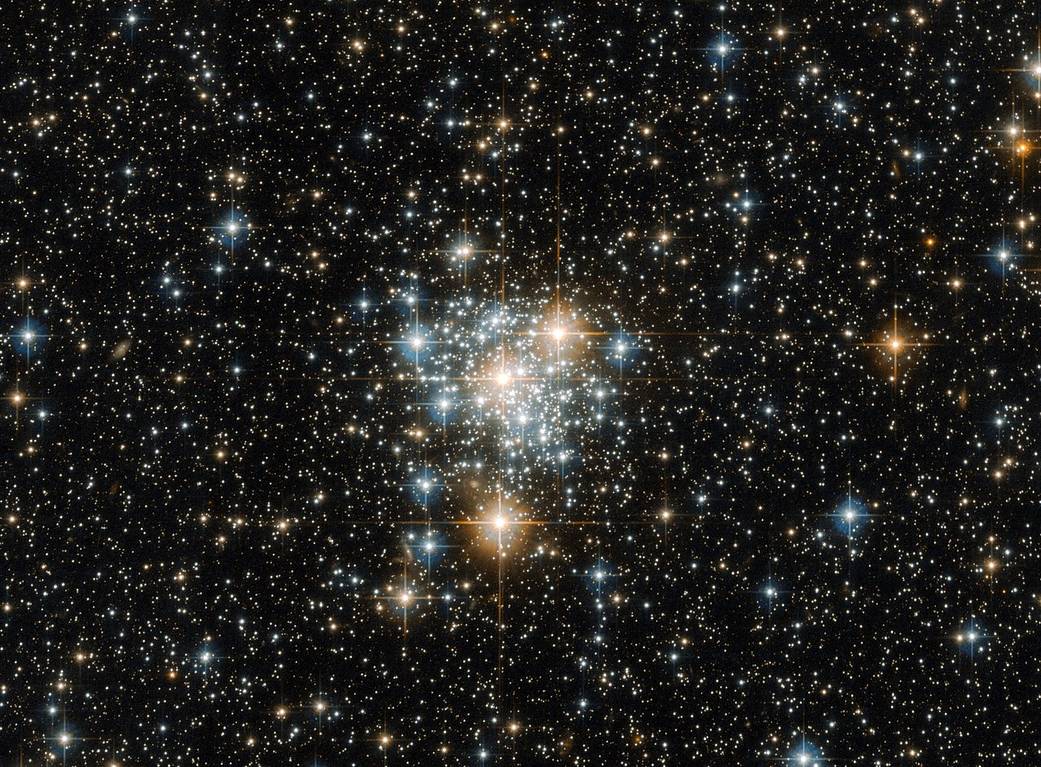 Open star cluster located within the Small Magellanic Cloud in the constellation of Tucana Image credit: ESA/Hubble & NASA
Why you should follow: This is the NASA headquarters main official account that features the most amazing earth and space images taken from its marvelous fleet of space/aircraft, telescopes, and satellites. This feed definitely favors the stellar and cosmic observations from Hubble and other solar system missions, but it also features mesmerizing artistic images of our home planet from earth observing satellites such as Landsat.
3. NASA Earth Observatory or search NASA_EO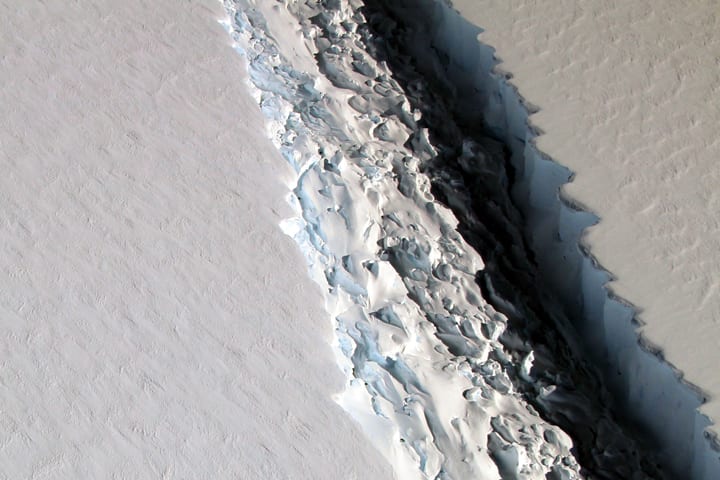 A rift across the Larsen C Ice Shelf on the Antarctic Peninsula. Photograph taken by NASA scientists John Sonntag on NASA's DC-8 research aircraft during an Operation IceBridge mission, Nov. 10, 2016
Why you should follow: Learn about the environment and climate of our home planet from the images of NASA's Earth Observatory . Many of the images featured are works of art that can be framed and admired, but they also serve a scientific purpose to teach us about the world we live in from the sky to the depths of the ocean and everything in between.
4. National Air and Space Museum or search airandspacemusuem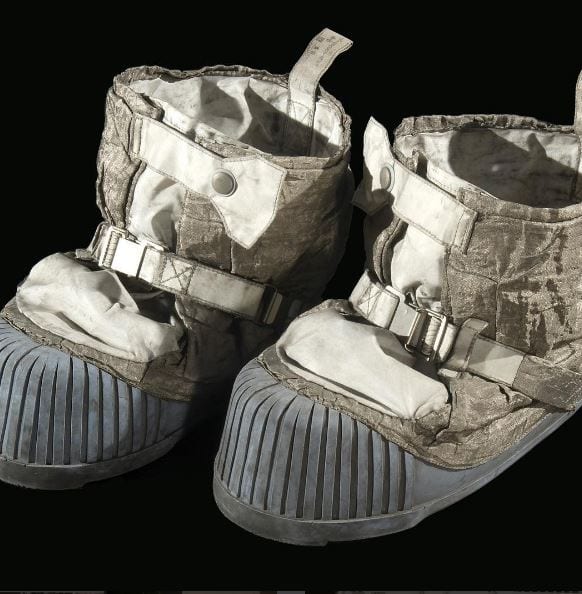 These boots were made for walking…on the moon. Apollo 17 astronaut Eugene Cernan's moon boots. National Air and Space Library.
Why you should follow: Are you an aviation enthusiast (avgeek) or aficionado of the history of flight? This account highlights historical air and space craft from the museum's collections, and it also features the many faces of aeronautics and astronautics.
5. NOAA or search NOAA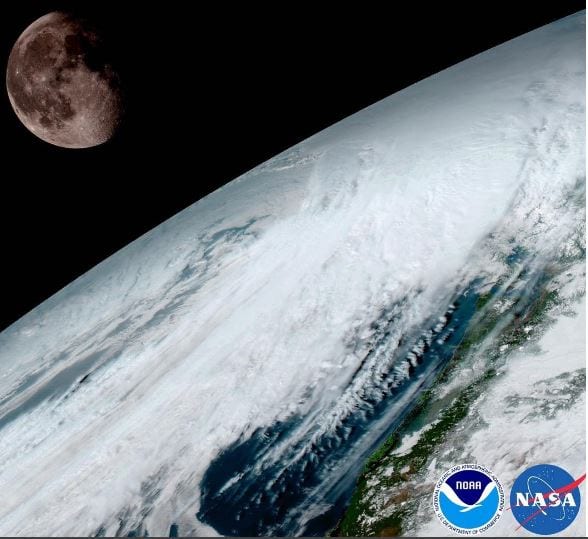 View of the moon from and earth from the GOES-16 satellite, January 15, 2017.
Why you should follow: If you are not familiar with the work of the National Oceanic and Atmospheric Administration, you should be. This agency researches weather, climate, fisheries, and the oceans. Its main Instagram account gives glimpses of sea life and severe weather systems and then teaches us why each one of these things is important to the ecosystems on earth.
6. NOAA Marine Sanctuaries or search noaasanctuaries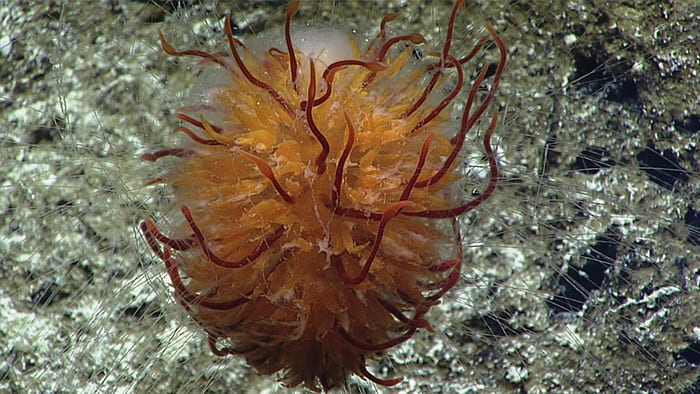 A dandelion siphonophore imaged in a submarine canyon north of French Frigate Shoals. Image courtesy of the NOAA Office of Ocean Exploration and Research, 2016 Hohonu Moana.
Why you should follow: Submerge yourself in the life and fantastic beauty found in our marine sanctuaries. This account will help you become familiar with a dandelion siphonophore or a Tiburonia granrojo, as well as help you learn about the science that is happening in our marine environments and why this matters. The cuteness factor is also very high, just check out this image of a Hawaiian monk seal and green sea turtle snuggling on the beach.
7. NOAA Satellites or search noaasatellites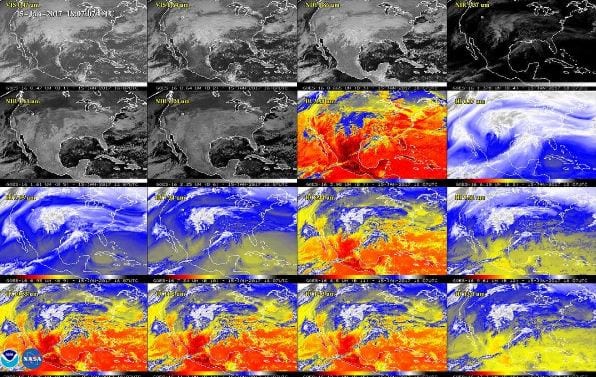 This 16-panel image shows the continental United States in the two visible, four near-infrared and 10 infrared channels on GOES-16's Advanced Baseline Imager instrument.
Why you should follow: I am a sucker for satellite images and data visualizations, plus there is nothing like viewing our planet from tens of thousands of feet overhead or watch a rocket launch another mission into space. NOAA's National Environmental Satellite, Data and Information Service delivers amazing visuals of the blue marble (i.e., earth) and these images are a great way to learn about NOAA's missions and research projects.
8. Smithsonian Gardens or search smithsoniangardens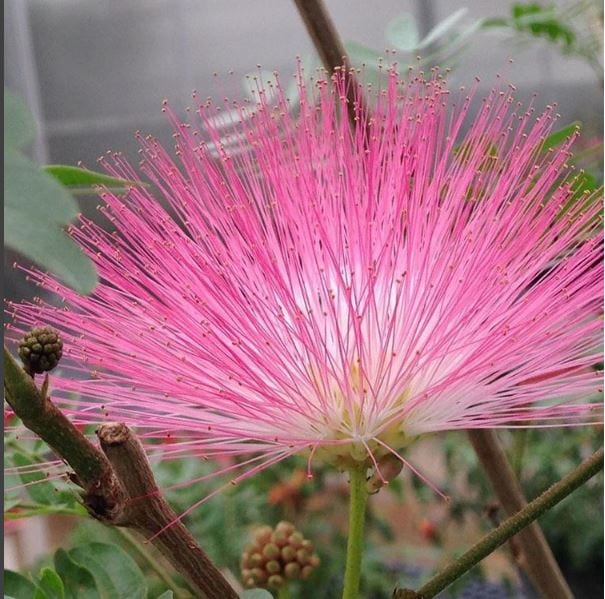 Native to South America, Powder Puffs (Calliandra surinamensis) provides food for pollinators. You can find powder puffs in the butterfly pavilion at the Smithsonian National Museum of Natural History.
Why you should follow: Everyone needs more flowers, plants, and trees in their life. This account features images of the gardens that welcome Smithsonian museum visitors, such as the Kathrine Dulin Folger Rose Garden and the WWII Victory Garden , as well as horticultural exhibits and collections. It is a great way to view these beautiful gardens without actually visiting Washington, D.C. Be sure not to confuse the Smithsonian Gardens with two other institutions that grace D.C. with beautiful plants and flowers: the U.S. Botanic Garden (that also has an Instagram account: usbotanticgarden) or the USDA's National Arboretum (currently does not have an official Instagram account).
9. Smithsonian National Zoo or search smithsonianzoo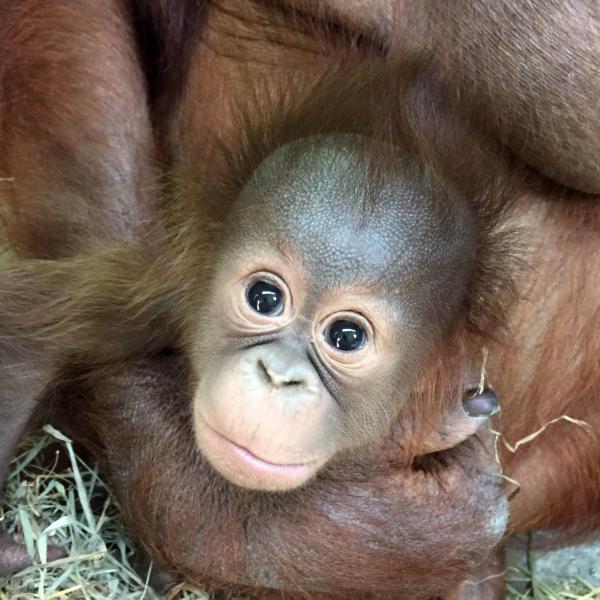 How can you not love this face? Meet Redd, an 8 week Bornean orangutan at Smithsonian National Zoo
Why you should follow: Adorable baby animals! Need I say more? How about Giant Pandas of which the National Zoo has four? This feed is a great way to learn about the work of our National Zoo and the animals under its care. You also will enjoy the short videos of the animals doing what they do best- playing, eating, and just being adorable.
10. USGS or search USGS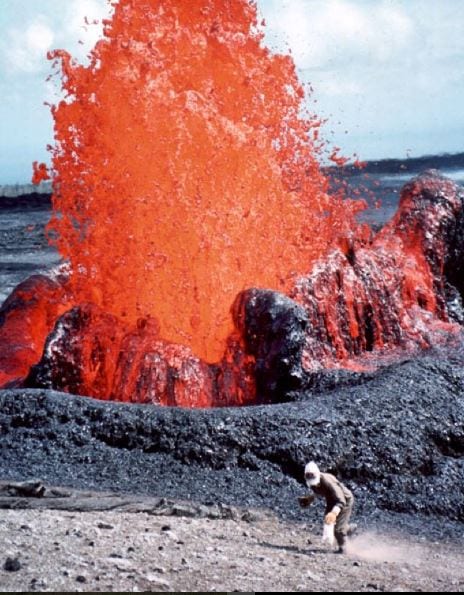 USGS geologist collecting spatter samples from Kilauea volcano, Hawaii. Photo credit C.C. Heliker, USGS, 1993.
Why you should follow: The natural beauty of the landscape of the United States will draw you in to learn about the earth sciences, as well as biology. Also featured are images from the USGS archives.
---
I hope I piqued your interest and you want to find more science on Instagram. You might want to explore accounts from scientists, science magazines, museums, associations, etc. Or you can do some simple keyword searches for topics of interest or search by #hashtags such as #hubble for images related to the Hubble Space Telescope.
Category
Announcements
Tags
instagram
Just for Fun
photo-sharing
physical science
Science and Engineering
science images
science on instagram