Make sure to register for the Global Tea Initiative's 7th Annual Colloquium: January 13, 2022
Make sure to register for the Global Tea Initiative's 7th Annual Colloquium: January 13, 2022
Erik Davis Fausak
December 21, 2021
Mark your calendars for the Global Tea Initiative's 7th Annual Colloquium. The theme this year is Tea and Beyond: Bridging Science and Culture, Time and Space. It is online and free to attend. Register and get more details.
This year, we have an exciting line up that features the work of some of our Global Tea Initiative (GTI) members and librarians:
The keynote speaker is Dr. Nada Milosavljevic in the Psychiatry department of Mass General and Harvard University as well as founder of Sage Tonic, Director of Integrative Health Program who will speak on "food as medicine" which includes, of course, tea.
Librarian, Adam Siegal, and wife, Deanna Cohen, will present some pieces from their book, Ashkenazi Herbalism.
Also, Librarian Erik Fausak and his colleagues Zoe Peralta-Page, Gabrielle Tirselle and Denise Dempsey developed a mindfulness resource with tea to address occupational burnout in the Veterinary Profession.
Another interesting presentation is Dr. Hiroshi Yamada's Systematic Review on tea and respiratory infections. While not directly involved with this study, UC Davis Library has actively supported UC Davis researchers conducting Scoping and Systematic Reviews with our Systematic Review Team.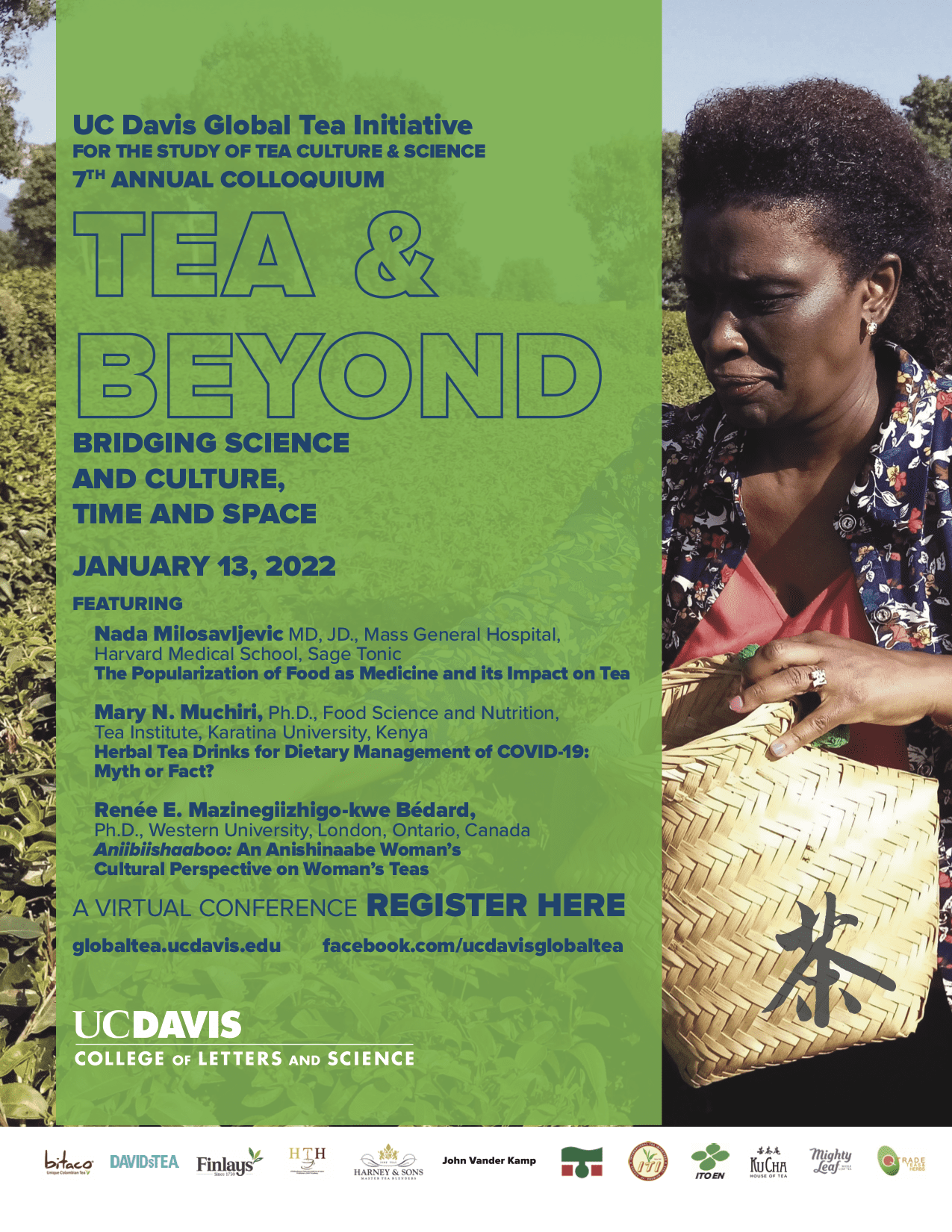 Category
Announcements
Tags
meeting
tea
tisane