Living in a Wine Master's House: How Amerine's Legacy Turned a Screenwriter into a Winemaker
Living in a Wine Master's House: How Amerine's Legacy Turned a Screenwriter into a Winemaker
Jessica Nusbaum
December 8, 2016
"Wine," the red book on top of the stack, is the book that started it all.
We recently received a message that blew us away: An email from the person who now owns Maynard Amerine's former home in Napa Valley.
That person is actor, writer and director — and now winemaker — Doug Barr, who got his big break with a starring role in the 1980s TV series The Fall Guy.
We know Amerine's label collection has the power to bring wine history to life, but hearing Doug's story brought Amerine's legacy to life for us in a whole new way. We're excited that he's given us permission to share it with you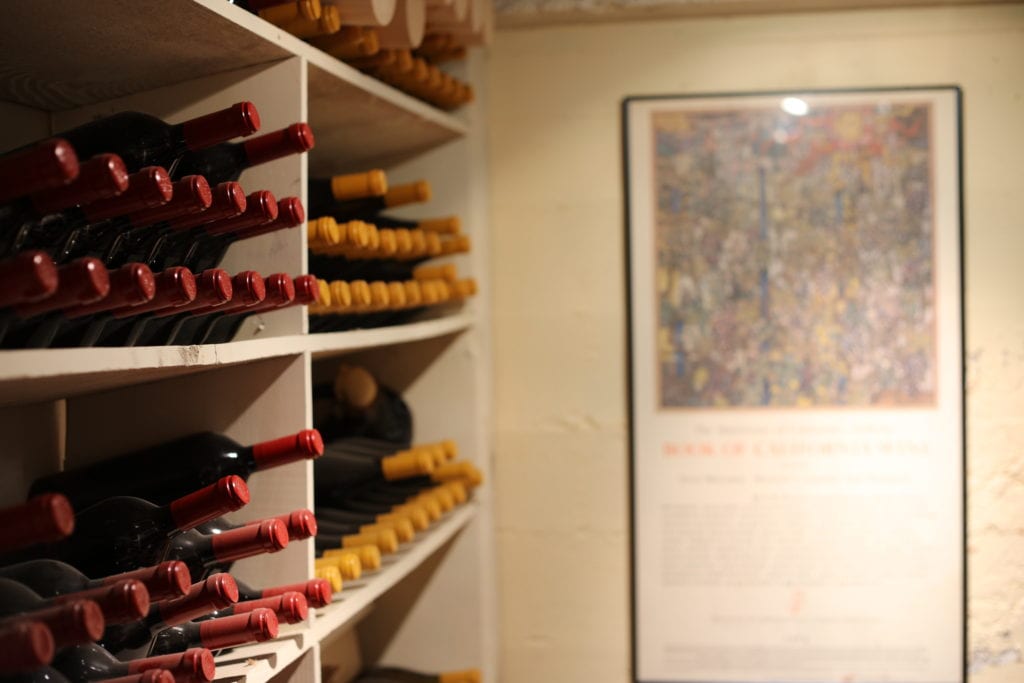 Bottles of cabernet sauvignon and chardonnay produced by the current owner fill the wine cellar of Maynard Amerine's old house in Napa Valley.
He writes:
My family and I moved to St. Helena in 1997 because we had heard the public schools were particularly good. I'm in the entertainment business and, at that point in my career, had transitioned from acting to screenwriting and directing. That allowed me to escape Los Angeles, so we could live wherever we wanted. We were fortunate enough to discover one of the most beautiful small towns in America.

When we moved into the house, I discovered a book left in the old and not-at-all fancy wine cellar. It was a textbook, and I soon discovered it had been written by the house's long-time previous owner, Maynard Amerine.

I read the book, which sparked an interest in both its author and viticulture and oenology. Inspired, I sought advice from John Williams, a new friend who founded Frogs Leap Winery, about how to get started. Soon after, we harvested our first vintage of (1998) cabernet sauvignon and chardonnay. At 140 cases of cabernet sauvignon and 80 cases of chardonnay, at the time it seemed like a mountain of wine to sell.

While we haven't yet reached our target of 3,000 cases, we now sell our small production in more than 20 states, several Canadian provinces, Japan, Switzerland, the Caribbean and on several cruise lines. Celia Welch, a UC Davis alum, is our long-time winemaker.

Our company is called Hollywood and Vine Cellars, but our label is "2480" — the street address of the house — as a subtle homage to the man whose history, knowledge and love of wine was, and remains, our inspiration.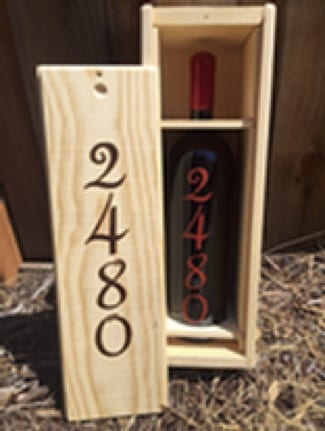 Category
Food and Wine
Tags
Maynard Amerine
wine