Library Acquires First Book on Wine Written in French
Library Acquires First Book on Wine Written in French
Jullianne Ballou
April 29, 2022
For libraries, it's exciting to be able to own a "first book." Archives and Special Collections recently acquired Le débat du vin et de leaue with help from a $38,000 gift from the B.H. Breslauer Foundation. The book, a debate between wine and water by Pierre Jamec (or Japes), is the first known book about wine published in French. This particular edition was printed around 1515. It was bound later by Antoine Bauzonnet, one of the great French bookbinders of the early 19th century. It is the only known copy of its printing.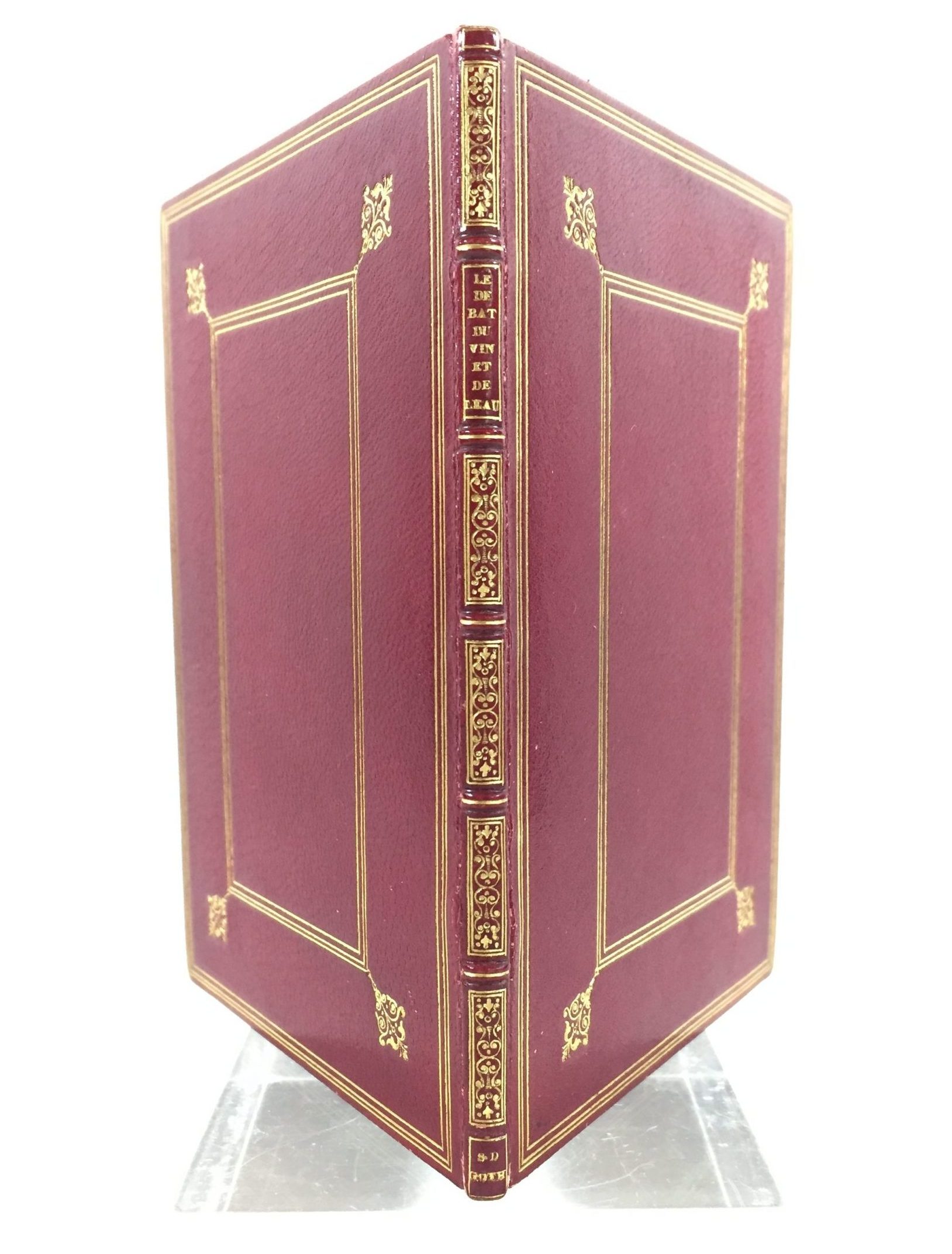 The book's topic, a debate between water and wine personified, is an offshoot of the classical-era poems and fables that were used to define virtues and dictate how people should live. The debate between water and wine, which initially appeared in Greek, was popular among the Goliards, wandering medieval scholars who frequented taverns. The text of Le débat first appeared as Denudata veritae in the 12th century. The French version of the poem dates to the 14th or early 15th century.
Le débat du vin et de leaue's scarcity is likely due to its ephemerality as an object and its use and circulation within the popular culture of the time. The book was part of an oral culture from which not much survives, and, as such, Le débat du vin et de leaue provides a rare glimpse into how wine and water were understood in early French Renaissance life and culture.
How the book enhances the library's collections
The library's earliest item on wine is a 12th-century bifolium from the library of the legendary wine merchant, gourmand, wine writer and bibliophile André Simon (1877–1890). The earliest printed item about wine in the rare book collection is the text of a complaint printed in 1500 on behalf of the City of Nuremberg, against a Brandenburg official who levied a wine duty on shipments for the city. Until now, the library's earliest French (actually Middle French) book on wine was Deuis sur la Vigne, Vin et Vendages (1549). Le débat du vin et de leaue is now the library's earliest French work on wine and the only record of the popular, historical debate in the library's collections.
About the B.H. Breslauer Foundation
The B.H. Breslauer Foundation is a private charitable foundation whose main purpose is to give grants to libraries and not-for-profit institutions that collect rare books and manuscripts and are based in the United States, and to U.S. affiliates of foreign institutions that constitute "Charitable Organizations" under the Internal Revenue Code.
Category
Archives and Special Collections
Food and Wine
Tags
Donor News
faculty news
Rare Books
wine