Happy 90th Birthday, Gary Snyder!
Happy 90th Birthday, Gary Snyder!
Sara Gunasekara
May 7, 2020
Today, May 8, we wish Gary Snyder a happy 90th birthday! Snyder, a poet, essayist, translator, Zen Buddhist, environmentalist, and teacher, has made an indelible mark on late-twentieth and twenty-first century thought. He is considered one of the most significant environmental writers and a central figure in environmental activism.
Archives and Special Collections holds the Gary Snyder Papers which document his personal and professional activities. Drafts as well as final versions of poems and prose pieces are found in the collection along with correspondence, recordings of poetry readings and interviews, subject files, manuscripts and publications by other authors, serials, ephemera, and memorabilia.
He has written more than twenty books of poetry and prose. In addition to his books, Snyder has contributed his works of poetry and prose to numerous journals and anthologies. He has often provided introductions and prefaces to scholarly translations, Buddhist studies, and poetry books. His writings have been translated into a number of languages, and he has been the subject of several critical books and many interviews.
Snyder was a faculty member in the Department of English at UC Davis from 1986-2002. He was instrumental in founding the "Nature and Culture" program (1993), an undergraduate academic major for students of society and the environment. He was also active in establishing "The Art of the Wild" (1992), an annual conference on wilderness and creative writing.
Recognition of Snyder's achievements include the 1975 Pulitzer Prize for Poetry for his book Turtle Island, his appointment to the California Arts Council (1975-1979), and his induction into both the American Academy of Arts and Letters (1987) and the American Academy of Arts and Sciences (1993). After his long poem cycle and forty-year work, Mountains and Rivers Without End, was published, he was presented with the 1997 Bollingen Prize for Poetry. In 2001, he was awarded the California State Library Gold Medal for Excellence in the Humanities and Science. He was inducted into the California Hall of Fame in 2017.
A detailed biography of Snyder can be found here.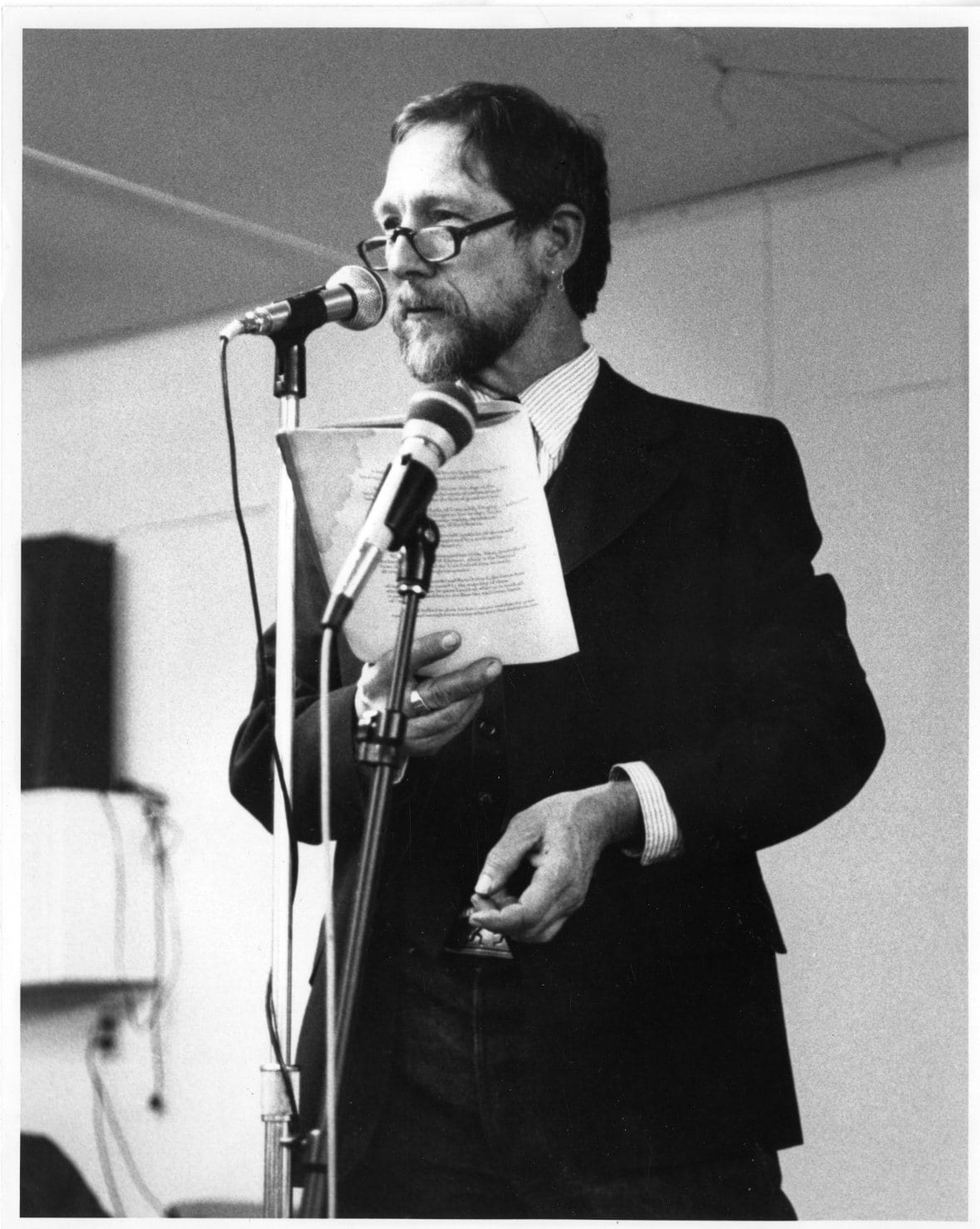 Category
Archives and Special Collections
Tags
environment
Gary Snyder
poetry