From the Archives, Woman In Wine: MaryAnn Graf
From the Archives, Woman In Wine: MaryAnn Graf
Jullianne Ballou
March 8, 2019
We're grateful for all of the women who've helped to build the wine industry. Today we came across an article on MaryAnn Graf in Leon Adams' archive — Box 1. Graf was the first woman to graduate from UC Davis with a degree in Fermentation Sciences, in 1965. In 1973, Simi Winery hired her as its head winemaker after she aced a five-hour tasting session with the legendary Andre Tchelistcheff, Simi's consulting winemaker at the time. She was a force when she started, and her career in wine paved the way for women winemakers in California. She passed away earlier this year, on January 30, and she is deeply missed.
From the article:
A couple years ago, a Very Important Person was touring Simi Winery up in Healdsburg and was introduced to a young winemaker named MaryAnn Graf.
The VIP, who was of German extraction, offered only a few pleasantries to MaryAnn after the introduction but a little later, he pulled his guide, renowned enologist Andre Tchelistcheff, aside and said, "Tell me. Doesn't she cause problems?"
"What do you mean?" Tchelistcheff responded.
"Well…you know," the visitor said.
Andre Tchelistcheff probably did. MaryAnn Graf certainly did.
"Years back," she said, "my mother told me the old wives' tale about how it was bad to have women around any sort of fermented product, like bread."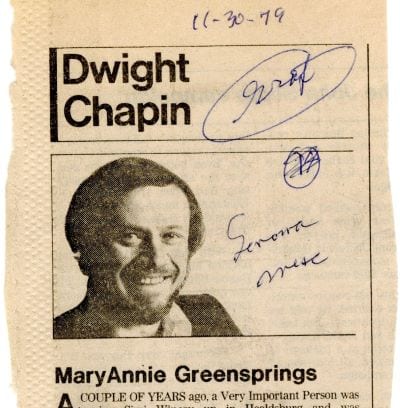 Category
Food and Wine
Tags
André Tchelistcheff
diversity
fermentation
In Memoriam
maryann graff
national women's day
simi winery
women enologists
women in wine