Trees and Landscaping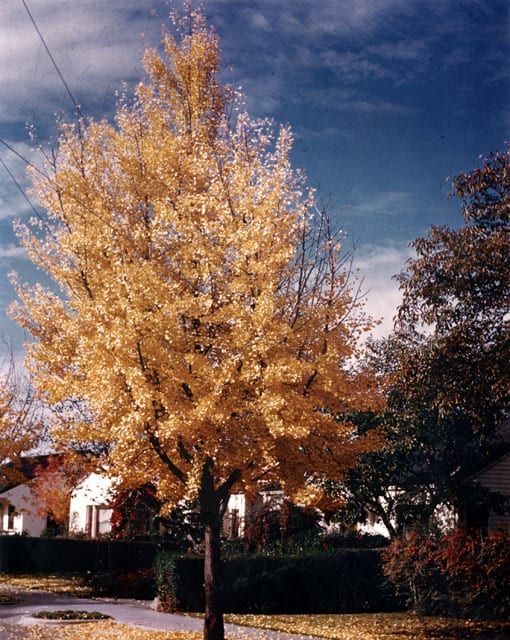 Ornamental and Shade Trees
Among the well-known plants and trees the Foundation promoted for home and commercial landscaping are: Liquidambar "Palo Alto" and Ginkgo biloba "Autumn Gold," which provide brilliant red and yellow fall foliage; several varieties of Ceanothus, or California lilac, known for its spikes of purple and blue flowers; and the many varieties of Manzanita commonly used in hedges and ground covers.
One of the SHRF's major activities was the selection and promotion of street trees. The Foundation sought out hardy, attractive trees that would blend with the landscape and thrive with little maintenance.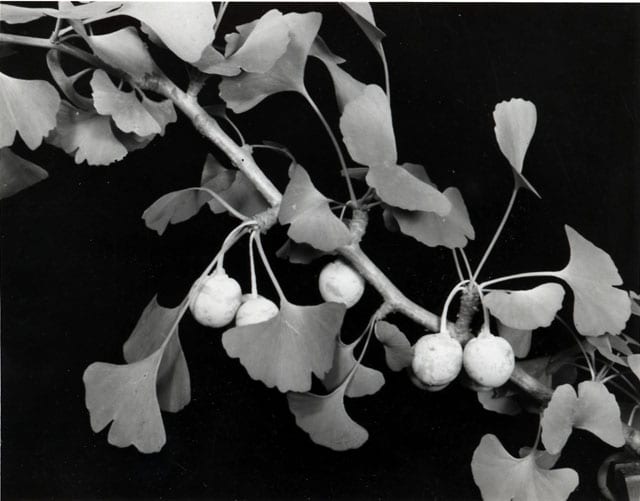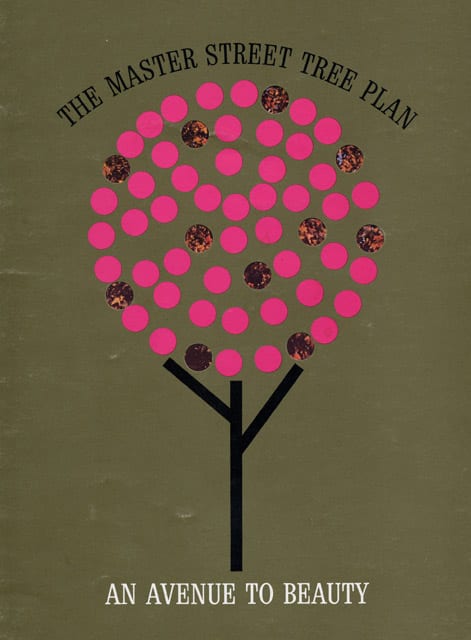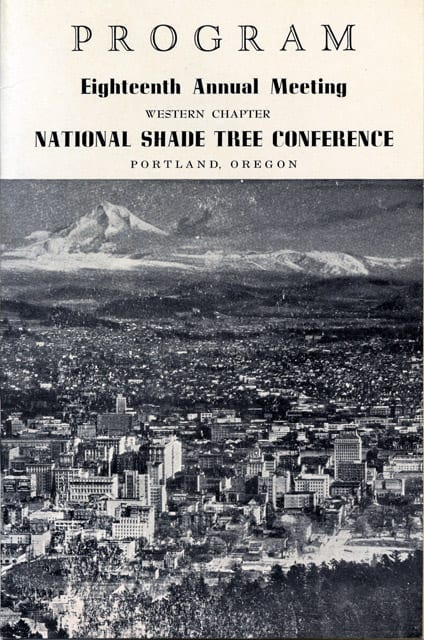 Drought-tolerant Landscaping
During the mid-1970s, a period of drought struck the Sacramento and San Joaquin Valleys. In response to the increased need for water and energy conservation, the Foundation expanded its mission to include the promotion of drought-tolerant landscaping. It encouraged the use of California native plants and trees, shade trees to maximize cooling, and alternative plantings for heavily-watered areas.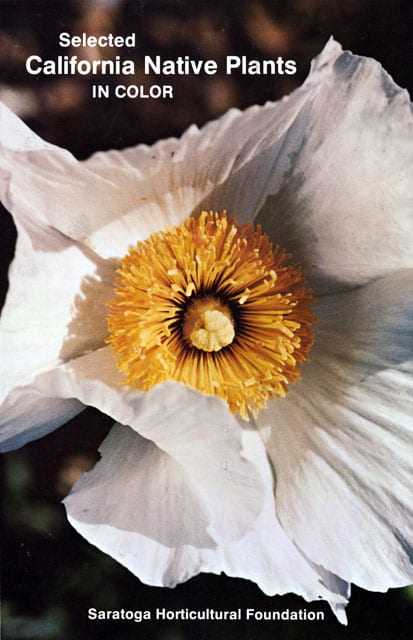 "Today there is a growing change in attitude and a common understanding that we cannot continue using water resources as if they were unlimited. … With this in mind, Californians have begun to look beyond their garden walls to the hillside, valley, and seashore to discover where plants grow naturally — taking into account soil, rainfall, and exposure."

A California-Style of Gardening, Dennis White
From Selected California Native Plants in Color, Barrie D. Coate and Dennis White. Saratoga Horticultural Foundation, 1980.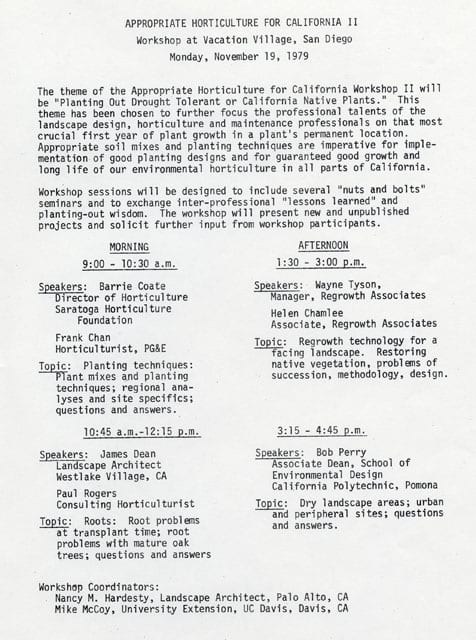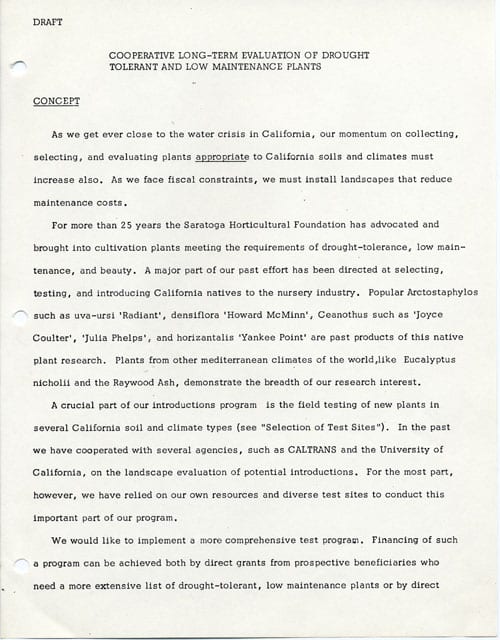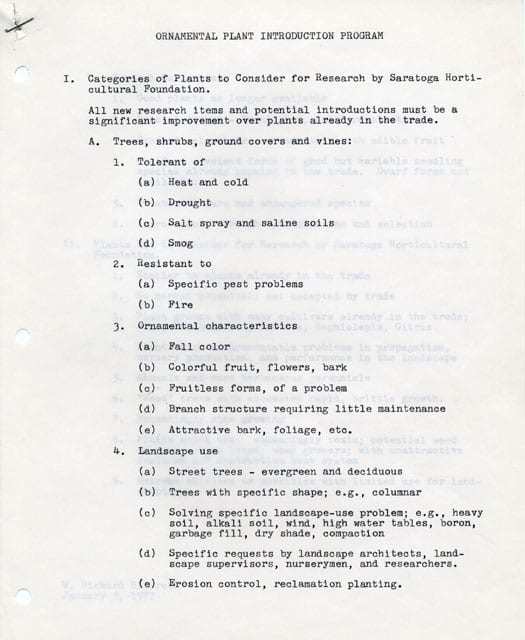 The Foundation actively evaluated and promoted native and other low-water-use plants and trees.
---