Then & Now
Then & Now
Sara Gunasekara
August 12, 2013
Here's the latest entry in our Then & Now series. Can you name this building? Here's a hint: it is located on the northern side of campus across from the Memorial Union. If you guessed Hunt Hall, you are correct!
This reinforced concrete building, completed in 1949 at a cost of $1,454,716, was designed by architect Elkbridge T. Spenser.
The building was dedicated on March 22, 1949 to Thomas Forsyth Hunt (1862-1927). Hunt served as Professor of Agriculture at the University of California, Berkeley and Dean of the College of Agriculture (now the University of California, Davis).
Hunt Hall, which contains a 200 seat lecture hall, previously housed the Department of Agronomy and Range Sciences. Today, it houses the Agricultural Issues Center, Environmental Design and Landscape Architecture, Global Livestock CRSP, Human Ecology, and the Center for Biophotonics Science and Technology.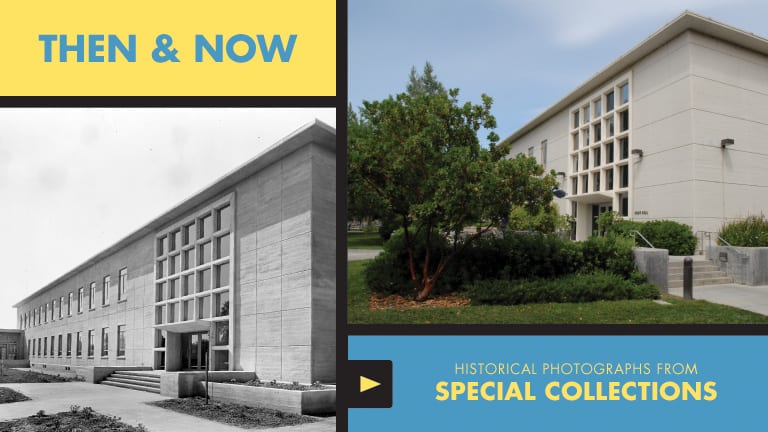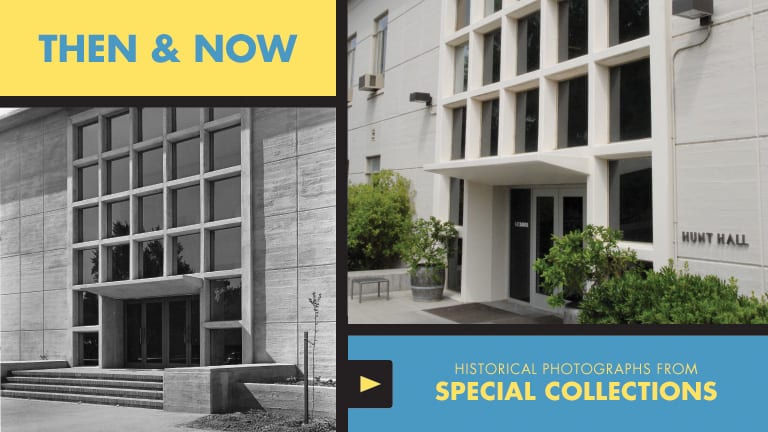 Category
Archives and Special Collections
Tags
Campus history
Hunt Hall
Then & Now
University Archives Photographs