Then & Now
Then & Now
Sara Gunasekara
July 1, 2013
This installment of Then & Now takes us to the Carlson Health Sciences Library.
The beginnings of the Carlson Health Sciences Library date to 1956 when the Veterinary Medicine Library was established in a room next to the Dean's Office in Haring Hall. The Veterinary Medicine Library became the Health Sciences Library (HSL) in 1966 with the founding of the School of Medicine. (The Medical Center Library was established in 1970 at the UC Davis Medical Center.)
In 1967, the HSL moved from its original location in Haring Hall to Surge II. A decade later in 1977, the HSL opened in its current location in Medical Sciences 1B.
The Regents of the University of California in executive session on June 20, 1980, approved "that the Health Sciences Library, located in Building B of the Medical School Complex, Davis campus, be designated the Loren Daniel Carlson Health Sciences Library." The renaming ceremony and dedication took place on December 12, 1984. Loren D. Carlson (1915-1972) came to the medical school at Davis in 1966 as assistant dean and chairman of the division of sciences basic to medicine, a post he held concurrently with the chairmanship of the Department of Human Physiology.
The Carlson Health Sciences Library serves the faculty, staff and students of the School of Medicine and the School of Veterinary Medicine. The collection has its strengths in the basic life sciences as they relate to human and animal medicine. The scope of the collection encompasses clinical medicine, veterinary research, and basic medical and veterinary sciences including genetics, virology, immunology, medicine, parasitology, orthopedics, neurology, epidemiology, preventive medicine, and zoonoses.
The historical photographs of the HSL below were taken in June 1979.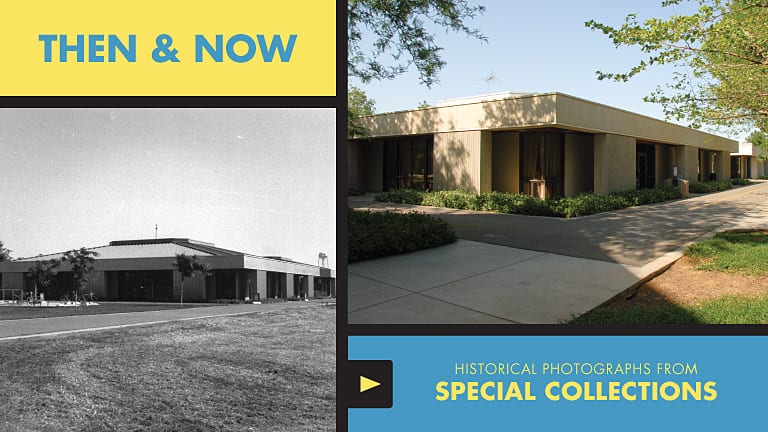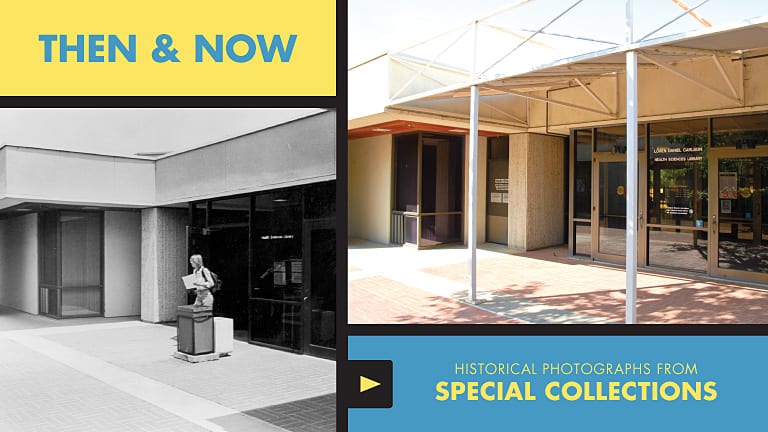 Category
Archives and Special Collections
Tags
campus buildings
Campus history
HSL
libraries
Then & Now
University Archives Photographs