Theater Thursday: Portola
Theater Thursday: Portola
Sara Gunasekara
April 17, 2014
This week's feature in our Theater Thursday series takes us to Portola, California. The images below are from our Eastman Originals Collection. The first image was taken in 1938 while the second image is undated. However, the movies listed on the marquee can help us date the second photograph to 1939.
Did you ever attend a movie at the Portola Theatre? If so, please share your memories with us.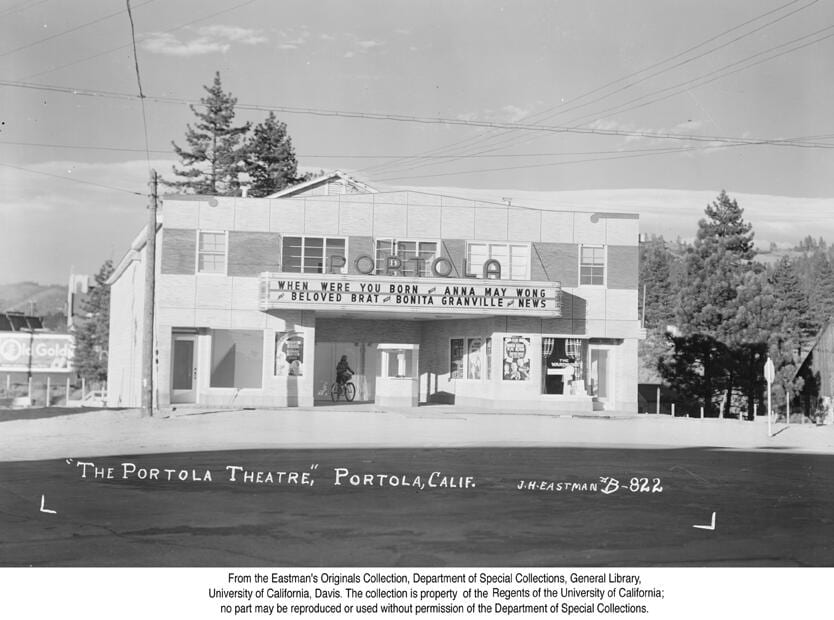 "The Portola Theatre," Portola, Calif., 1938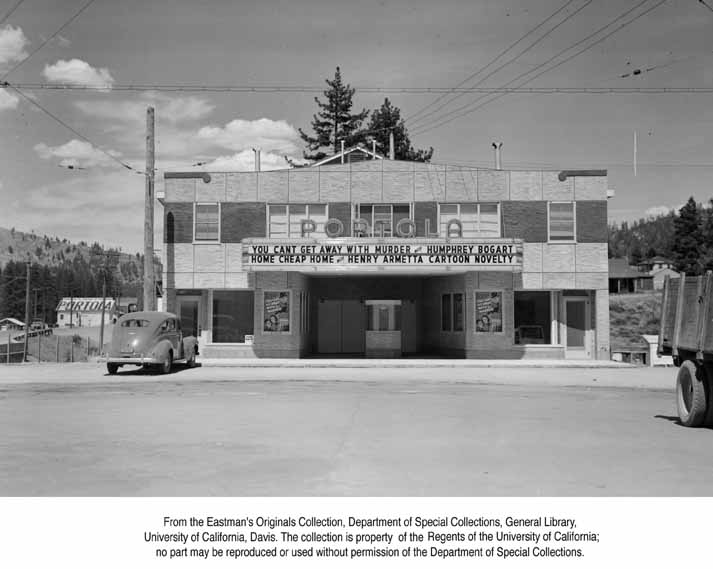 Portola Theatre, undated.
Category
Archives and Special Collections
Tags
Eastman's Originals Collection
Photography
Portola
Portola Theatre
Theater Thursday