Spotlight: The Man Who Wrote the Book on Wine
Spotlight: The Man Who Wrote the Book on Wine
Internationally renowned wine writer donates his papers to world's greatest wine library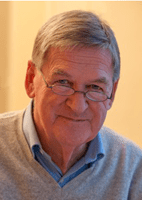 It is perhaps fitting that Hugh Johnson, author of the ground-breaking World Atlas of Wine, would find a home for his manuscripts and research papers halfway around the globe at UC Davis — and that the gift of his papers would inspire a whole new area of focus, on wine writers, within the library's wine collection.
The English author has led the world of wine writing in several new directions since his first book, Wine, published in 1966, was an international best-seller. His World Atlas of Wine (1971) was hailed by the French authorities as "a major event in wine literature" and is now in its seventh edition, co-authored by Jancis Robinson, having sold 4 million copies in 14 languages. His annual Pocket Wine Book (now in its 42nd edition) has sold over 12 million copies. His Wine Companion (1984 and six editions), The Story of Wine (1989) and his memoirs (2005) have all been best-sellers — as have his books on trees and gardening, including The Principles of Gardening (1979) and Trees (1973 and 2010). Since 1975 he has also written a diary column (Tradsdiary.com).
Johnson, who has also been published in such notable publications as Decanter, The New York Times, Gourmet, Vogue and The Sunday Times, donated his archive of nearly 60 years of wine-book writing to the UC Davis Library in February 2016 because, he said, "it is the greatest wine library in the world."
UC Davis: The world's greatest wine library
Johnson, the consummate researcher, did not take the task of finding the permanent home for his legacy lightly. The Decanter Man of the Year from 1995, who was also presented with the French Ordre National du Mérite, ultimately landed on the world-class public university nestled in the small college town of Davis.
"UC Davis was my first choice of a permanent home for my work," said Johnson. "I looked around the world and it has no serious competitor as the world's greatest wine library."
The library holds over 30,000 wine books and special collections of rare manuscripts, maps and imprints on wine dating back as far as 1450. The library also contains the papers and books of legendary American wine writers Leon D. Adams, Roy Brady and Robert Mondavi.
"I'm only adding a tiny drop to its collection of over 30,000 titles, but I would like students (and anyone else) to be able to see what I have experienced and recorded in the fastest moving half-century in wine's long history," Johnson said.
As UC Davis' distinguished wine and food science librarian Axel Borg told Decanter.com, Johnson's collection is an important addition to the library's overall collection because Johnson was the first to significantly map the world's wines and, through his successful career, he proved that one could make a living out of writing about wine.
"Besides the historical benefits of this collection, we have an undergraduates' writing program at (UC) Davis," Borg added, "and for them to be able to study his writing process and revisions will be a great honor."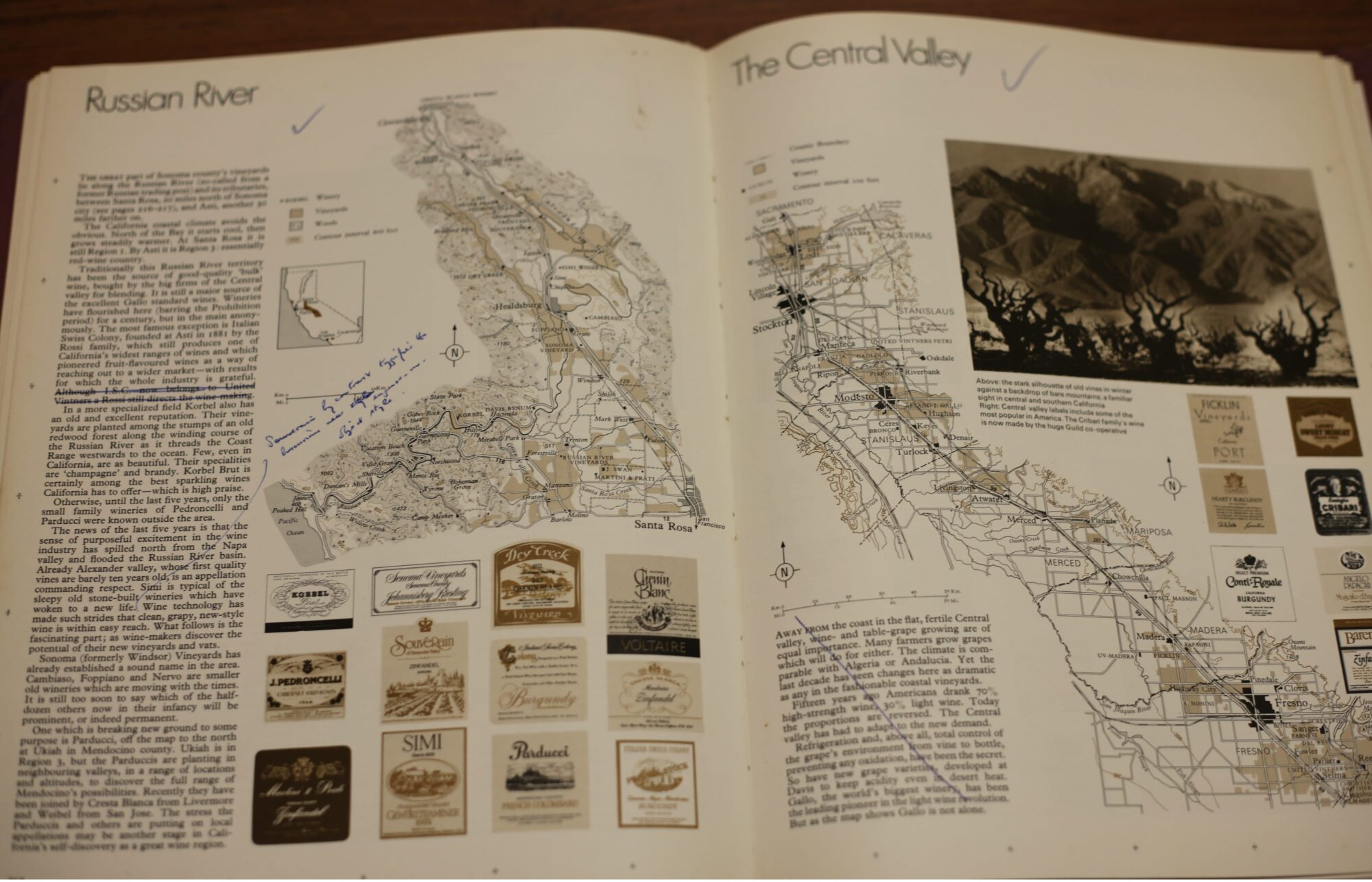 A research tool locally and globally
Currently the library is working to digitize the collection so that it can be a resource for not just UC Davis students, but for researchers throughout the globe.
"My hope is that digitization will one day make it universally available," Johnson said.
This digitizing effort is not only a fulfillment of Johnson's wish, but also an important part of the library's strategy for the future.
"We see ourselves as stewards for the world on this," said Borg to Decanter.com. "We don't just want to protect these works but to make them accessible for everyone. The bigger picture here is to make connections and enable discoveries."
In addition to providing a tool to researchers globally, the library hopes that Johnson's donation will help attract others in the wine business to the UC Davis Library.
Additionally, the idea that the Johnson collection would plant the seed in the minds of other reputable wine writers that they, too, might one day lodge their papers at the UC Davis Library is already bearing fruit: his donation has already helped inspire fellow wine writers Jancis Robinson, Bob Thompson and Charles Sullivan to donate their papers to the library as well.
A life uncorked
Born in 1939, Johnson grew up in London as the son of a barrister — a lawyer who worked at higher levels of court. Johnson was educated at Rugby School, one of the oldest independent schools in Britain, and then King's College in Cambridge, where he is currently a Fellow Commoner.
Johnson started writing about his "favorite four-letter word—wine," in 1965 when the wine aficionado couldn't find a wine text he enjoyed reading. Confronted with the goldilocks conundrum, Johnson found only books that were either too scholarly or too superficial. So he set out to write a wine book that was just right. The result was Wine, which published in 1966. From there, his writing career grew and Johnson became known throughout the globe for making the subject of wine approachable to all with his witty and humorous style.
Johnson was a feature writer for Condé Nast magazines. He also wrote articles for Vogue, House & Garden, Gourmet, The New York Times, Decanter, Wine Times, The World of Fine Wine and other publications. Additionally, he wrote for The Sunday Times and eventually became editor for the wine section and then the travel section of the paper.
In addition to his writings on wine, Johnson has a parallel career as a writer on gardening and trees. The archive of this body of work, including The International Book of Trees, The Principles of Gardening and Tradescant's Diary (his published journal over 40 years), is housed in The Garden Museum near his home in London.
Related:
Learn more about private support of the UC Davis Library.
Category
Announcements
Food and Wine
Tags
Donor Spotlights