No APC Fees at PeerJ this February!
No APC Fees at PeerJ this February!
Deanna Johnson
February 9, 2018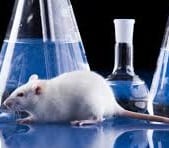 PeerJ is celebrating its 5 year anniversary this February by waiving Article Processing Charge (APC) Fees for all manuscript submissions to PeerJ and PeerJ Computer Science started and submitted in February 2018. Manuscripts are subject to peer review and upon acceptance will be published. (Submissions which result in a final typeset manuscript of 45 pages or more may incur an additional service charge to cover production costs). See submitting your manuscripts for additional information.
See previous articles by UC Davis authors in PeerJ.
Category
Announcements
Health and Medicine
Tags
biology
computer science
environmental science
medicine