New Library MyUCDavis Tile
New Library MyUCDavis Tile
Jillian Kido
April 7, 2017
Check out our new library tile on MyUCDavis! Now, right from your phone or computer, you can:
Keep track of what books you have on loan
Search for books, articles and media
View course reserves for your current classes
Contact a library expert in any subject
View library hours and locations
The tile was added to AggieView for all students this week. Add it to your "MyView" today and keep everything you need from the library at your fingertips!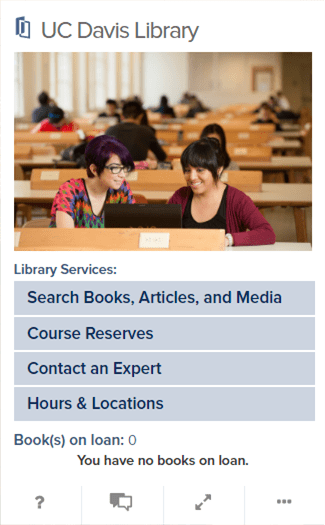 Category
Announcements