New exhibit: UC Davis Traditions
New exhibit: UC Davis Traditions
Sara Gunasekara
June 21, 2012
Labor Day. Frosh Dinks. Tank Rush. Frosh-Soph Brawl. Wild West Days.
What do all of these things have in common? They are UC Davis traditions!
Our latest exhibit contains selections from the University Archives Photographs Collection which feature campus traditions, some of which continue to this day. The University Archives Photographs Collection offers a visual record of the history of the University of California, Davis. The collection contains photographic prints and negatives, and depicts buildings and grounds, faculty and staff, campus events, classes and classrooms, student clubs and activities, departments, and sporting events.
A finding aid for the University Archives Photographs Collection can be found on the Online Archive of California.
Stop by the display cases in front of our department to view UC Davis Traditions: Past & Present. The exhibit can be viewed anytime Shields Library is open.
For more information or to share your memories of UC Davis traditions, please email Special Collections at speccoll@ucdavis.edu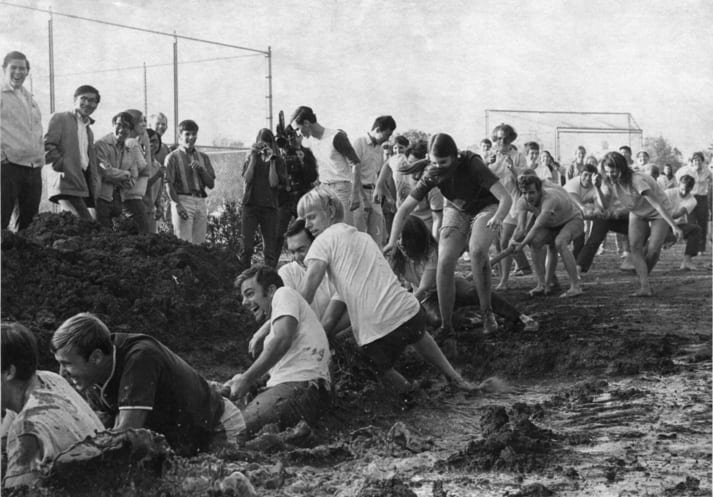 Frosh-Soph Brawl, tug of war, circa 1968
Category
Archives and Special Collections
Campus and Local History
Exhibits and Events
Tags
Campus history
UC Davis traditions
University Archives Photographs