New Exhibit at California Museum Honors Filipino-American Community, Stories
New Exhibit at California Museum Honors Filipino-American Community, Stories
Jason Sarmiento
October 25, 2022
"California is in the Heart" features material from library's Archives and Special Collections
Explore the critical role Filipino Americans have played in our state's history at the California Museum's new exhibit, California is in the Heart.
The exhibit, which includes historical photographs from the library's Archives and Special Collections, will run October 29, 2022 through April 9, 2023. The exhibit is presented in partnership with the Bulosan Center for Filipino Studies at UC Davis, with support from the Filipino American National Historical Society Museum and the UC Davis Library.
Exhibit Grand Opening: Oct. 29, 1-5 p.m.
Festivities will include:
Self-guided exhibit tours
Local Filipinx food vendors
Pop-up shops from Filipinx artisans
Community information tables
Live DJ
Purchase tickets ($5 each, plus processing fee)
California Museum
1020 O Street, Sacramento (directions)
California is in the Heart highlights the influence of Filipino Americans in the Golden State from their first landing at Morro Bay in 1587, through the labor and civil rights movements of the 1960s, to current leadership in local and statewide office.
Exhibit highlights include:
archival photographs from the library's Archives and Special Collections representing historic California Filipinotowns
the unique perspectives and contributions of Filipino American artists to the state
celebration of the lifesaving work of Filipino nurses during the pandemic
women's role in the Fil-Am community
efforts to combat AAPI hate
This exhibit was curated primarily by Bulosan Center staff, including Jason Sarmiento, who also serves as an archivist at the UC Davis Library, Stacey Salinas, Manny DeLeon, Edgar Wong-Chen, Jennifer Nguyen Bernal, Dr. Jason Perez, and Dr. Robyn Rodriguez. The exhibit was made possible through the generous support of the California Museum, California Nurses Association, UC Davis Library, and Filipino American Educators Association of California.
Exhibit Preview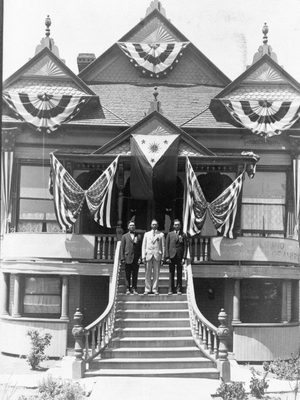 Rising Above the Hate
In 1930, racial tensions between white farmworkers and migrant Filipino laborers exploded, seeing race riots in Filipino Towns across California. In Stockton, California, the headquarters of the Filipino Federation of America was bombed. Shortly after the bombing, the federation refused to move and rebuilt the headquarters.
Steffi San Buenaventura Collection, UC Davis Library Archives and Special Collections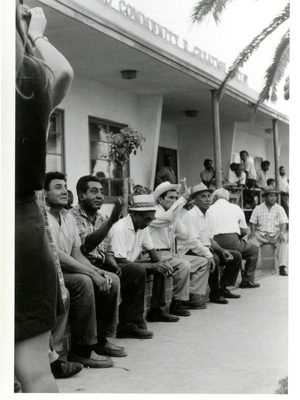 Filipinotowns: Delano
Delano continues to be a hallmark town of Fil-Am farm labor history in California. The Manang and Manong (terms meaning "Older Brother" and "Older Sister") Generation of Delano organized against racially discriminatory wages and working conditions throughout the 1960s-1970s.
United Farm Worker strikers outside of Filipino Community Hall, 1967
Hub Segur Collection, UC Davis Library Archives and Special Collections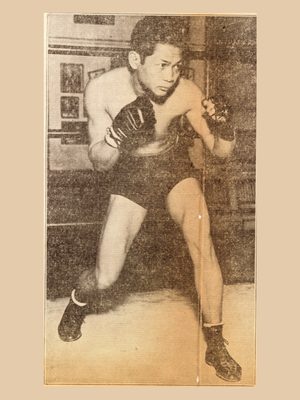 The Manang and Manong Generation
Manang/Manong are terms of endearment drawing from the Ilokano dialect, translating to "older sister/older brother" or "revered female elder/male elder." The Manang and Manong Generation (1903-1934) were the Filipino Americans known as the "first generation" to immigrate to the United States in significant numbers.
"Speedy Dado" Diosdado Posadas, 1933
Philippines Star Express, Courtesy of UC Davis Library, Archives and Special Collections
Category
Archives and Special Collections
Exhibits and Events
Tags
DEI
Filipino Americans
Special Collections