Main Staircase at Shields Library Temporarily Closed
Main Staircase at Shields Library Temporarily Closed
Jessica Nusbaum
February 25, 2020
As of noon today, the main staircase of Shields Library has been temporarily closed while repairs are made to a ceiling tile above. Please use the elevators or alternate staircases to access the upper floors.
See the map below for the first floor (or click here for maps of other floors) to find the location of the nearest stairwell or elevator.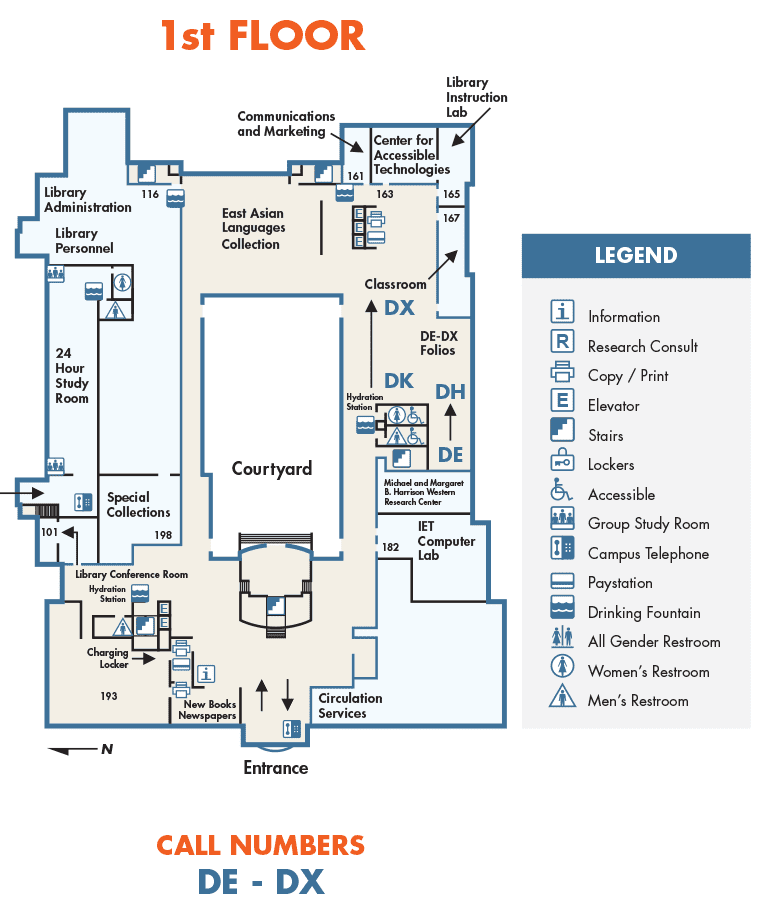 We apologize for the inconvenience and will provide more information as it becomes available.
If you have questions, please contact William Garrity, Deputy University Librarian and Chief Operating Officer, at wfgarrity@ucdavis.edu.
Category
Announcements