Look Familiar???
Look Familiar???
Jenny Hodge
August 26, 2011
In honor of Women's Equality Day we'd like to ask, do you recognize these women? What we know is that this undated photograph is from the School of Veterinary Medicine. The school of VetMed began teaching courses in 1948 to a then all male student body, today almost 80 percent of the students are women pursuing careers in veterinary medicine. We'd like to know who were these students and when were they at UCDavis? What kind of lab work are they doing? Can any details about their work be gleaned from the photograph? Please comment on this photograph from the University Archives (UAP-02433).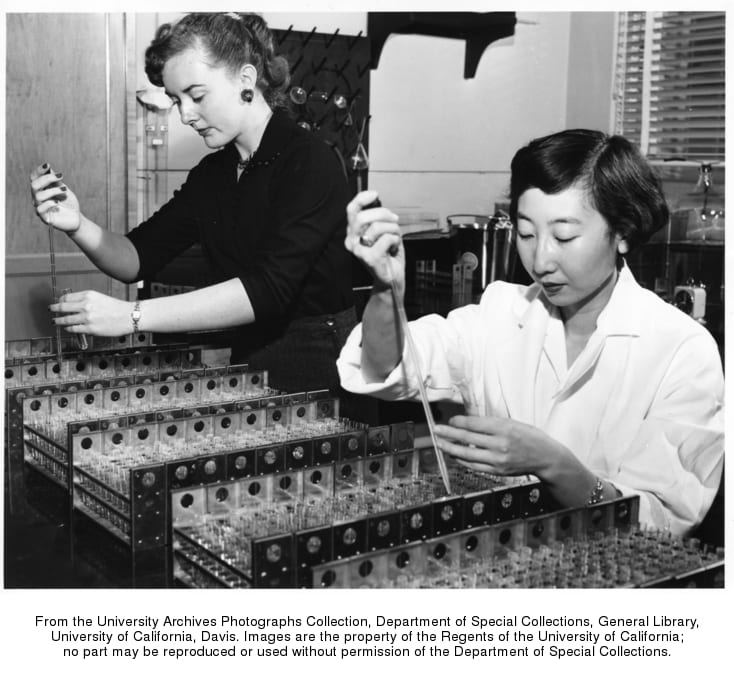 Category
Archives and Special Collections
Campus and Local History
Tags
Campus history
Look Familiar???