Look Familiar???
Look Familiar???
Jenny Hodge
August 19, 2011
Do you recognize these people? The only information we have about this undated photo is that it is from a homecoming event. Who were these former Aggie athletes? When did they play football? Was there a reason they were in attendance for this particular homecoming event? We had great success in a previous Look Familiar??? post identifying the people in the photo and hopefully former Aggie athletes and fans can help with this photo too!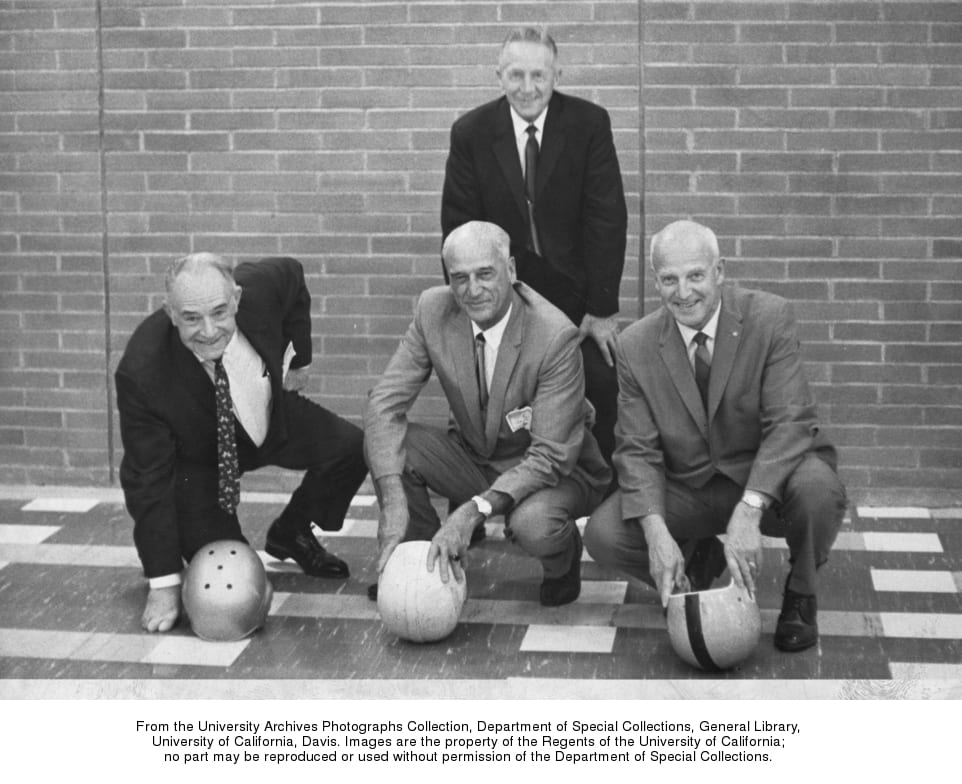 Category
Archives and Special Collections
Campus and Local History
Tags
Campus history
Look Familiar???