Look Familiar???
Look Familiar???
Jenny Hodge
October 5, 2012
Tonight is the 100th Pajamarino and though it's changed from a late night pajama clad greeting of alumni at the train station followed by a bonfire and rally, the Student Alumni Association keeps the spirit alive. The Student Alumni Association hosts an evening of free entertainment, games, face painting, food, prizes and of course a pajama contest for alumni, students and the community.
This photograph from the University Archives is of a group of students at the Homecoming/Pajamarino rally and is undated. Please comment if you can identify any of people in the photograph or any other information. Are they leaving the rally? Driving to it? Was the car part of the march to the train station? Where was the photograph taken and when? Any information or memories of past Pajamarinos are welcome.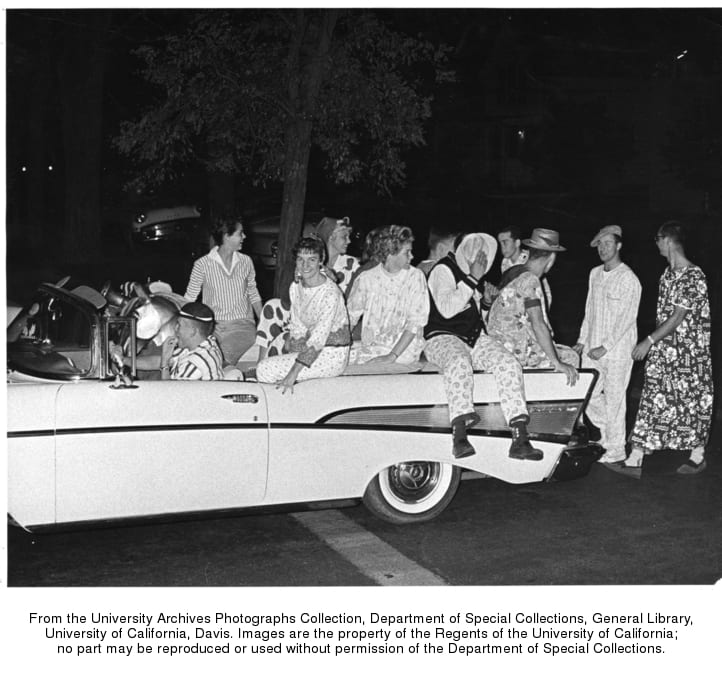 Category
Archives and Special Collections
Tags
Campus history
Look Familiar???
Pajamarino
University Archives Photographs