Look Familiar???
Look Familiar???
Jenny Hodge
April 27, 2012
The sun is out and gardens everywhere are getting in on the action. Here on campus we have many greenhouses and in today's post we have a photograph of one of those greenhouses filled with plants. Unfortunately that's all we know. This is an undated and unidentified University Archives photograph taken by Dennis Galloway. If any plant enthusiasts out there recognize these plants or the man tending them please leave a comment.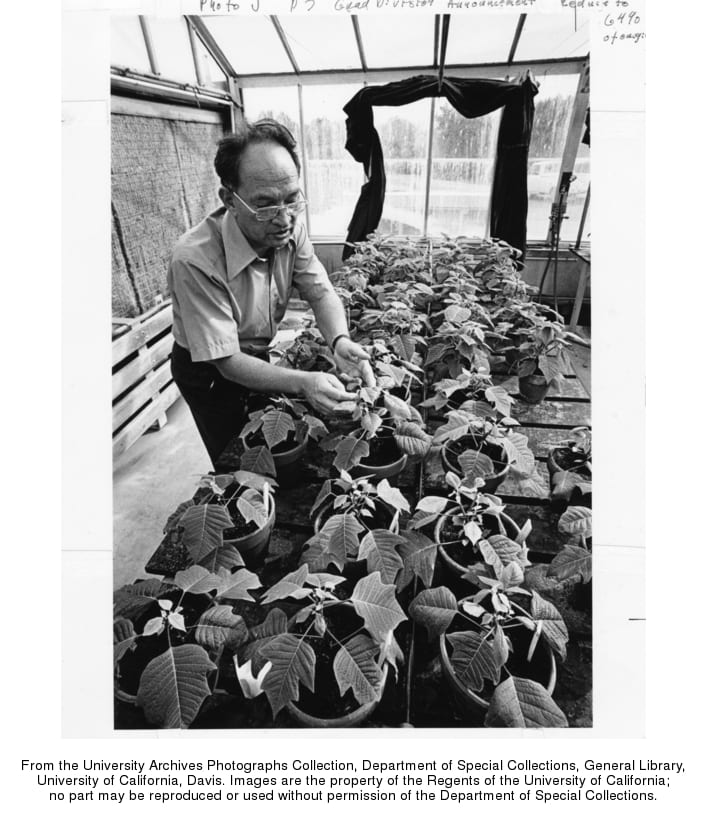 Taken by Dennis Galloway
Category
Archives and Special Collections
Tags
Look Familiar???
University Archives Photographs