Leading Local Food Journalist Donates Archive to UC Davis Library
Leading Local Food Journalist Donates Archive to UC Davis Library
Raina M Cates
April 7, 2021
Elaine Corn, an award-winning culinary journalist and author based in Sacramento, has donated her archive from more than five decades of food writing to the UC Davis Library. Corn's archive includes significant materials from her years as a food editor and reporter for the Sacramento Bee and Capital Public Radio.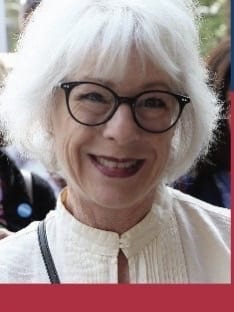 Corn is also the author of six books, including Now You're Cooking: Everything a Beginner Needs to Know to Start Cooking Today (1994), which won awards from the James Beard and Julia Child foundations.
"With the acquisition of Elaine Corn's papers, scholars will be able to see the work that went into more than thirty-five years of reporting on local food in Sacramento and [learn] how to write "how to do" cookbooks from a professional food writer. Elaine's work deserves to be preserved," said Darrell Corti, owner of Corti Brothers in Sacramento.
Corn's path to Sacramento
Born in New Jersey in 1951, Corn relocated with her family to El Paso when she was thirteen years old. In 1972, she graduated from The University of Texas at Austin with a degree in journalism and was hired as a copy and telegraph editor for The Dallas Morning News. She eventually returned to Austin in 1975 to join the news staff of The Austin American-Statesman as a copy editor and front-page news editor. While at the Statesman, Corn founded the paper's first food section in 1978.
In 1980, Corn left The Statesman to travel through Europe and hone her culinary skills. After her return, she was hired as the food editor by the Pulitzer Prize-winning Louisville Courier-Journal in 1981. In 1986, she was hired as food editor at another Pulitzer Prize-winning newspaper, The Sacramento Bee. While with the Bee, Corn received national awards for her food reporting. She also contributed opinion columns to The Bee's editorial pages.
Pioneering local broadcast journalism about food
Corn was a broadcast culinary reporter for nearly a decade. She started in 2005, after convincing the news director at Capital Public Radio, the NPR affiliate in Sacramento, that food could be covered on radio as journalism. Her beat ranged from Asian cuisine to food safety to perfect scrambled eggs. She twice was awarded grants from the California Council for the Humanities.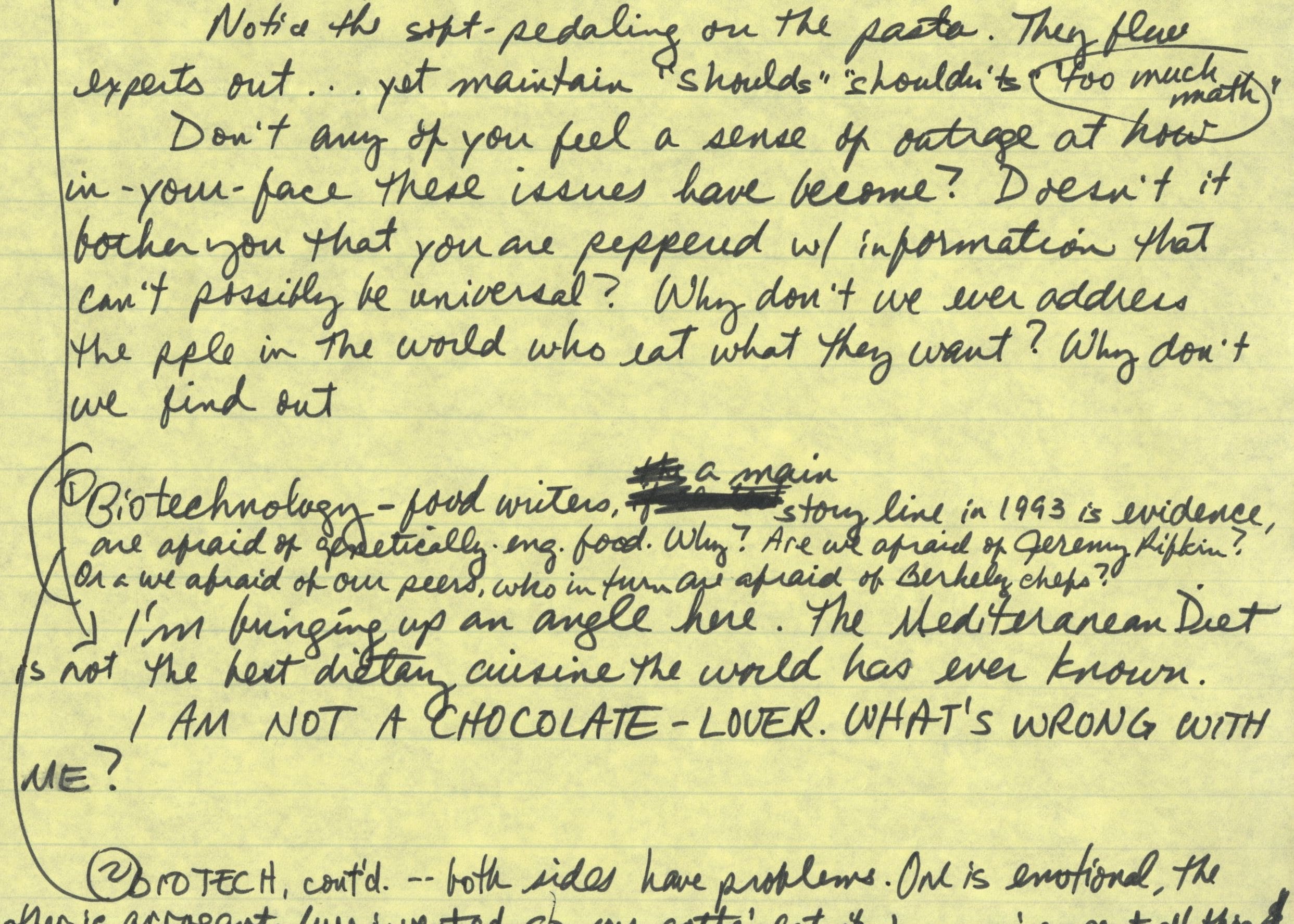 In developing her beat at the news station, Corn chose not to review restaurants.
"It takes a lot of work to run even a bad restaurant," she reasoned. "And I would rather attack ideas than people. If I'm going to criticize something, I would criticize a theory or an entity or overpriced martinis. You can't be a food editor with your headshot in the paper and then go and criticize a restaurateur for the polyester napkins and expect them to be your source ever again."
The UC Davis Library acquired Corn's papers in 2020. After the collection has been processed, it will be accessible to researchers to use. In the meantime, please contact Jullianne Ballou for access or for more information.
Inside the Corn Collection
Newspaper sections and columns, including Sacramento Bee weekly food sections from 1986 to 1991
Bee Sunday magazine stories with food photography, tested recipes, and interviews
Freelance proposals, projects, op-eds, and essays
Reviews and letters
Teaching materials, including syllabi from journalism workshops and writing courses
Published writing about Corn, including reviews of her work
Audio clips of radio stories for Capital Public Radio and NPR
Category
Archives and Special Collections
Food and Wine