Gerome Celebrates California Admissions Day, 165th Anniversary
Gerome Celebrates California Admissions Day, 165th Anniversary
Dawn Collings
September 9, 2015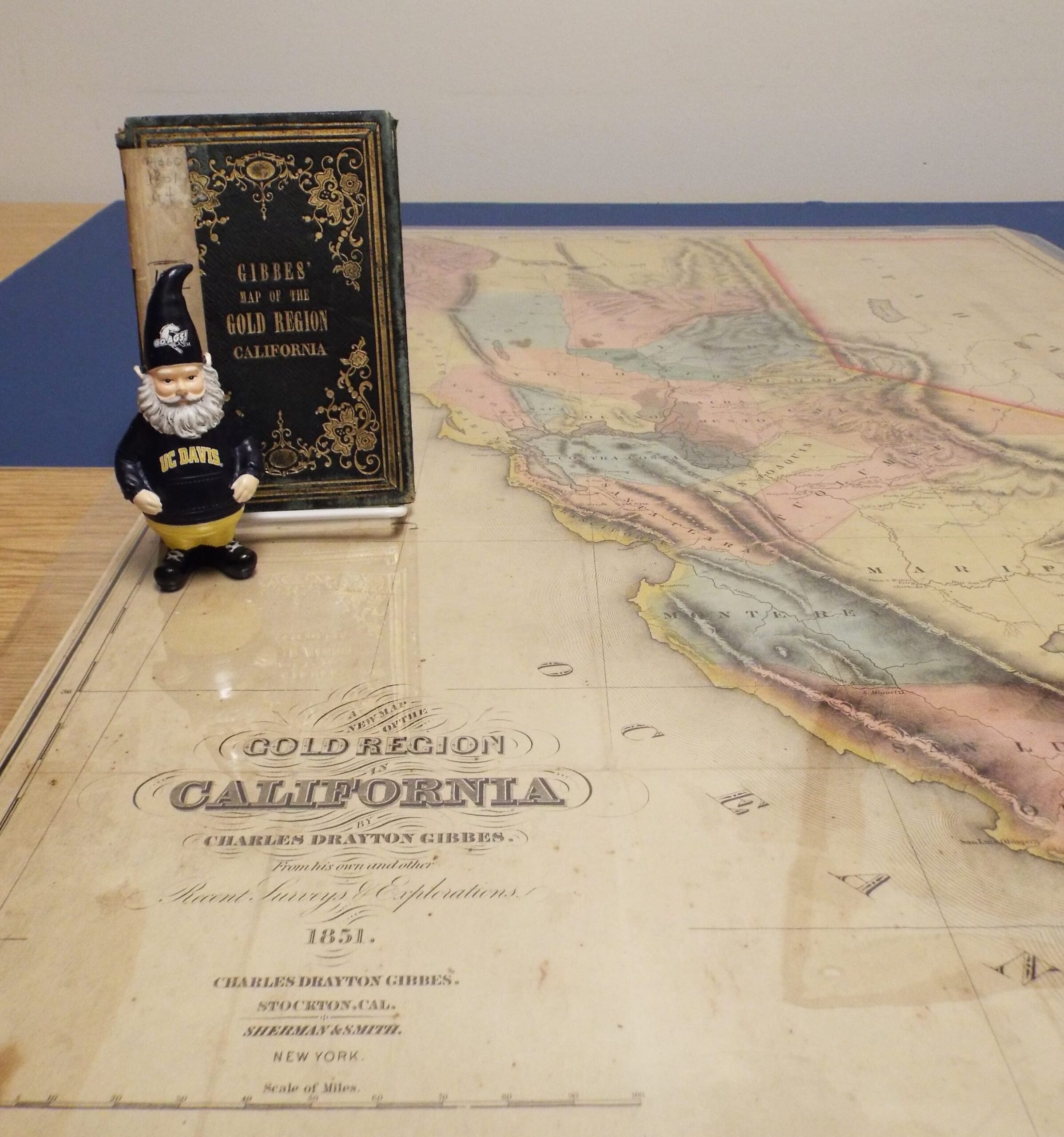 California was admitted as the 31st state on Sept 9, 1850, and it was the first territory to become a state from land acquired from Mexico under the Treaty of Guadalupe Hildalgo which ended the Mexican-American War.
Gerome found the oldest original map of the State of California in the Map Collection room: A new map of the Gold Region in California by Charles Drayton Gibbes, 1851. (Call Number: MAP G4360 1851 .G4 Old Maps)
Of particular interest, this map focuses on Northern California and shows Lake Tahoe–named "Mountain Lake"–located entirely in Nevada. County lines are very different than current counties. "Lake D. L. Tulares"–a large lake in southern Central Valley –no longer exists.
The Map Collection holds other original California maps in the Old Maps cabinet (1920 and older) along with newer maps in the rest of the collection showing progression of change in California over the past 165 years. The Map Collection room is located on the lower level of Shields Library and is open Monday-Friday, 1:00-5:00 p.m.
Category
Archives and Special Collections
Tags
Gerome the gnome