Dr. Gurdev Khush, celebrated rice breeder, donates papers to UC Davis Library
Dr. Gurdev Khush, celebrated rice breeder, donates papers to UC Davis Library
Colleagues have referred to him as the "most decorated agricultural scientist in the world." UC Davis adjunct faculty emeritus Dr. Gurdev Singh Khush is a world-renowned rice breeder and geneticist who won the prestigious World Food Prize in 1996 for developing varieties of rice that fight hunger in Asia, Africa and Latin America. These varieties, particularly IR36 and IR64, have a higher yield, shorter growth period, and superior grain quality, and are disease- and pest-resistant. We are honored to announce that Dr. Khush has donated his papers to Archives and Special Collections at the UC Davis Library.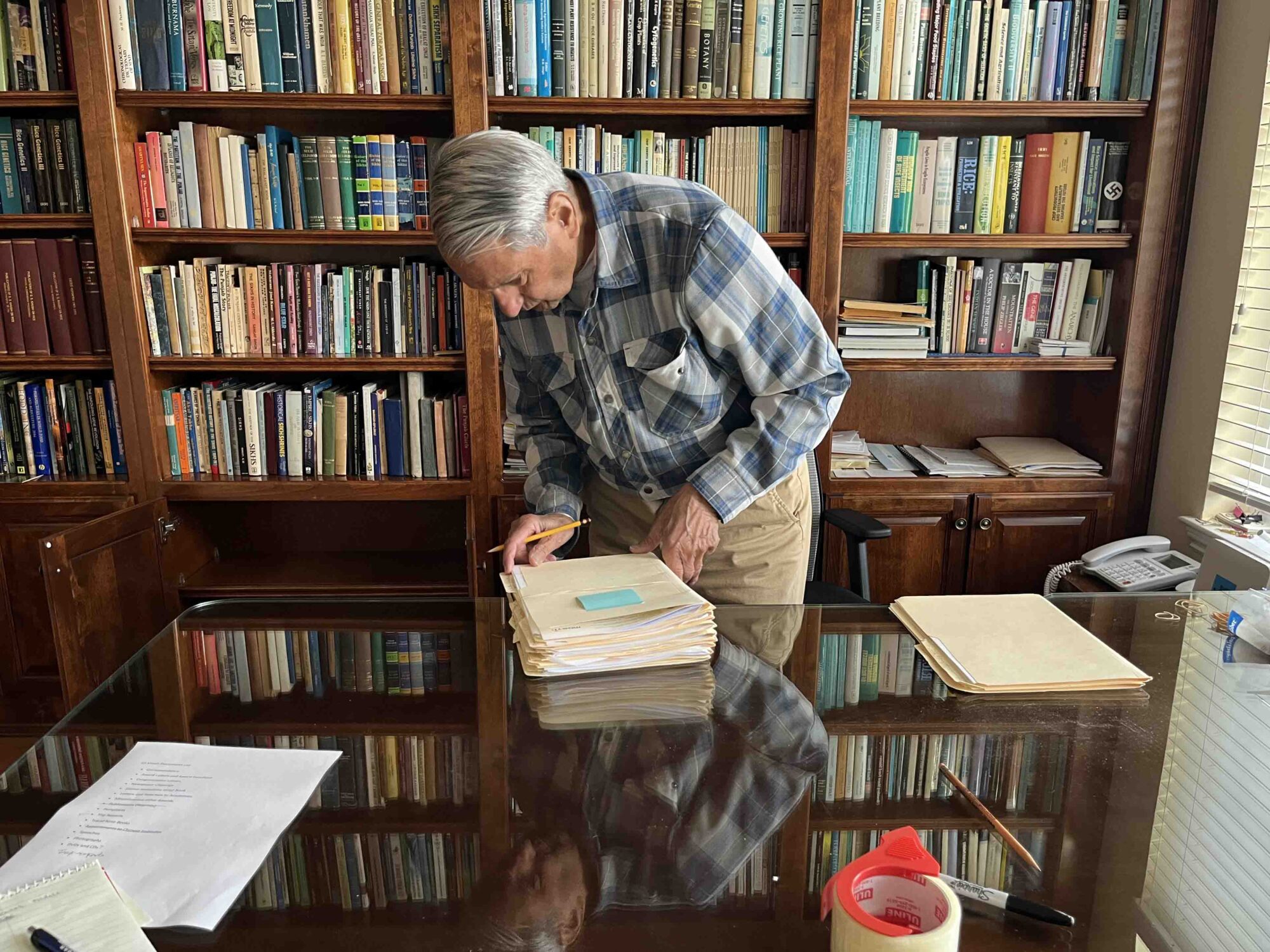 Born in a modest village in the Punjab region of British India, Dr. Khush committed himself to his education, eventually traveling abroad to earn his PhD in 1960 at UC Davis, where he studied with pioneering plant geneticist G. Ledyard Stebbins. A postdoctoral position led to seven more years at UC Davis, mapping and exploring the tomato genome with Charles Rick, before Dr. Khush accepted a position at the International Rice Research Institute (IRRI) in the Philippines, where he would spend the majority of his career. During the nearly three decades that he headed the plant breeding department, Dr. Khush and his IRRI colleagues developed over 300 varieties of high-yield rice, contributing to the nearly triple-fold growth in world rice production during that period.
In 2002, Dr. Khush returned to UC Davis as adjunct professor in the Department of Plant Sciences, a position he held until his retirement in 2017. The following year, he received the UC Davis Medal, the highest honor the university bestows, joining numerous other recognitions, including the Japan Prize, Rank Prize, Wolf Prize in Agriculture, and Mahathir Science Award. Dr. Khush's academic legacy includes three books, numerous edited works and scientific papers, and at least fifty graduate student mentees.
The practical breeding which you and your colleagues are carrying out in Manila is potentially as important for the future of human society as any work being done anywhere in the world.

—Excerpt from 1967 letter to Dr. Khush from his mentor UC Davis geneticist Dr. G. Ledyard Stebbins
About the collection
The Gurdev S. Khush Papers include a range of materials that support, supplement, and go beyond his published research, providing a unique set of resources for students and scholars of agronomy, plant sciences, and related disciplines. The collection includes correspondence, speeches, travel notebooks, travel reports, gray literature and pamphlets, scrapbooks and keepsakes, photographs, and audiovisual materials.
The UC Davis Library is very grateful to Dr. Gurdev Khush and Harwant Khush for this generous donation, which is currently being processed and will be made available for research, study, and instruction at a future date.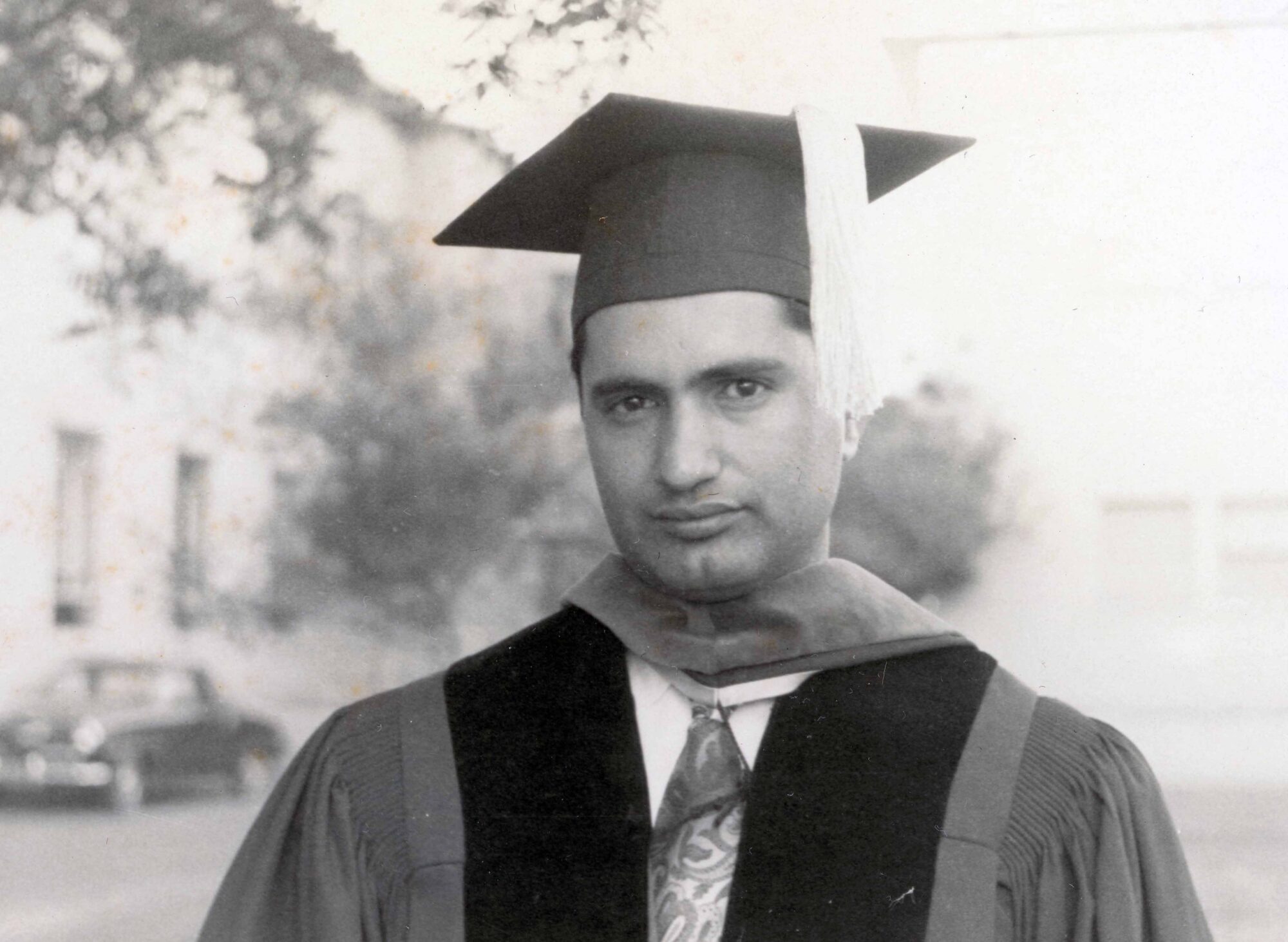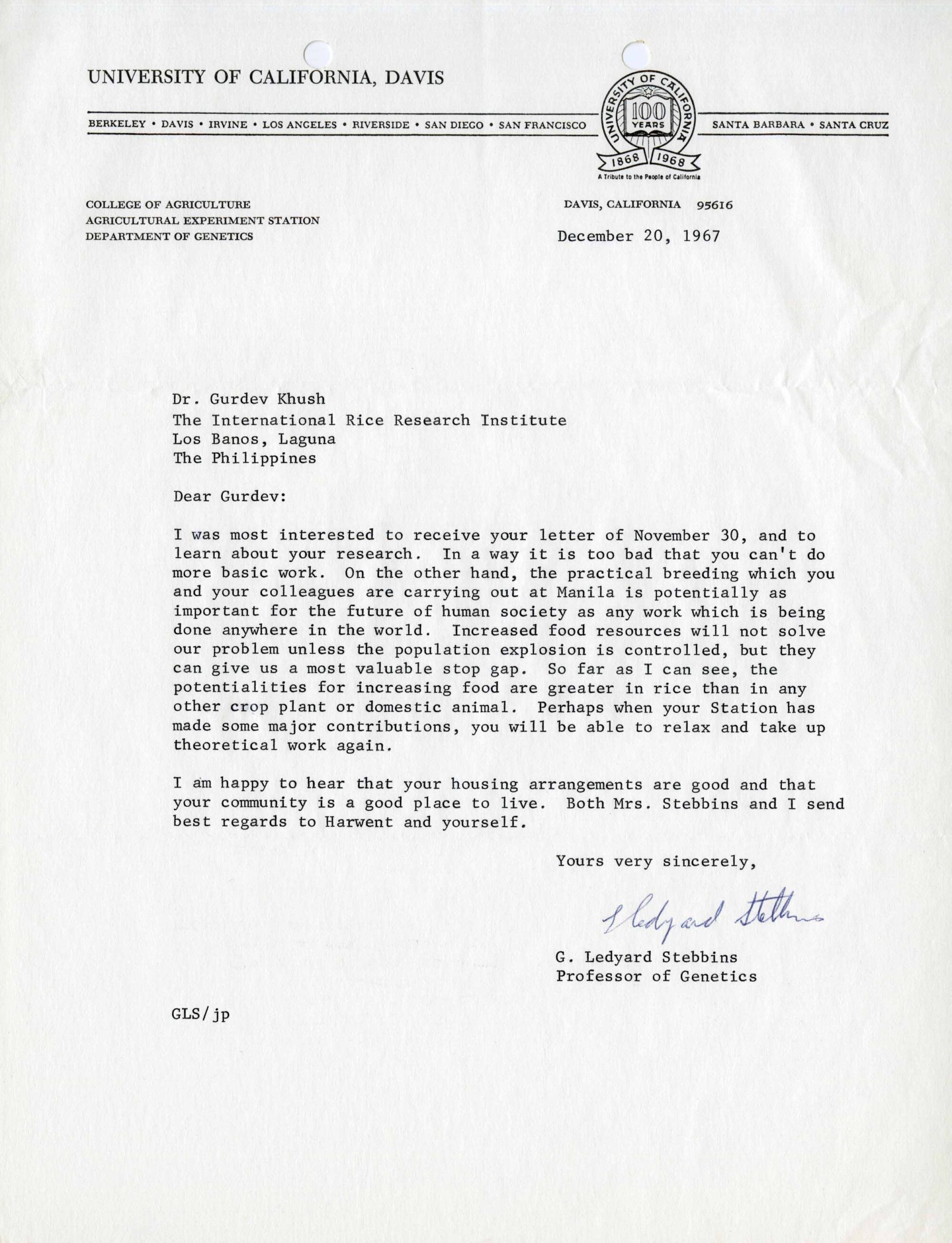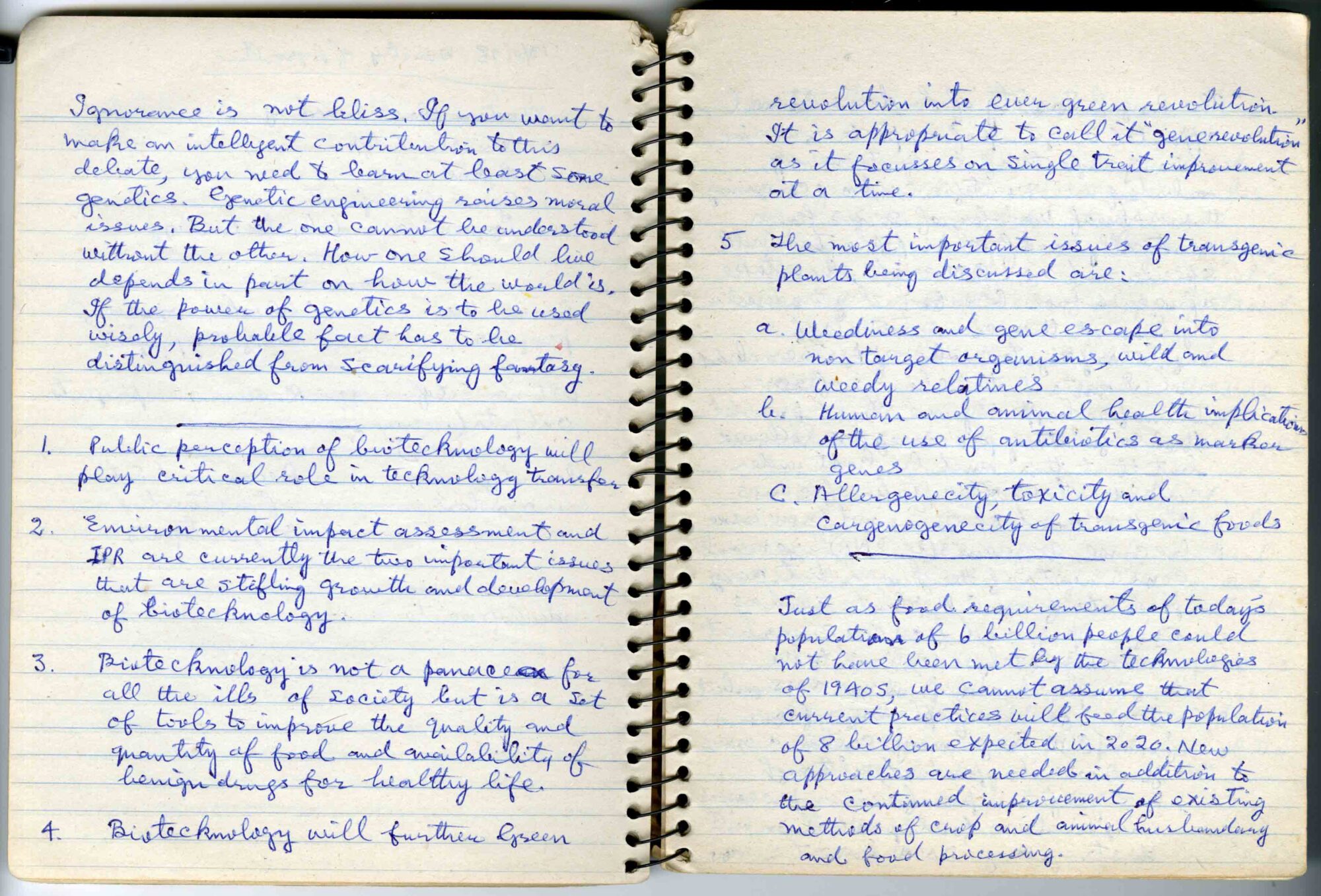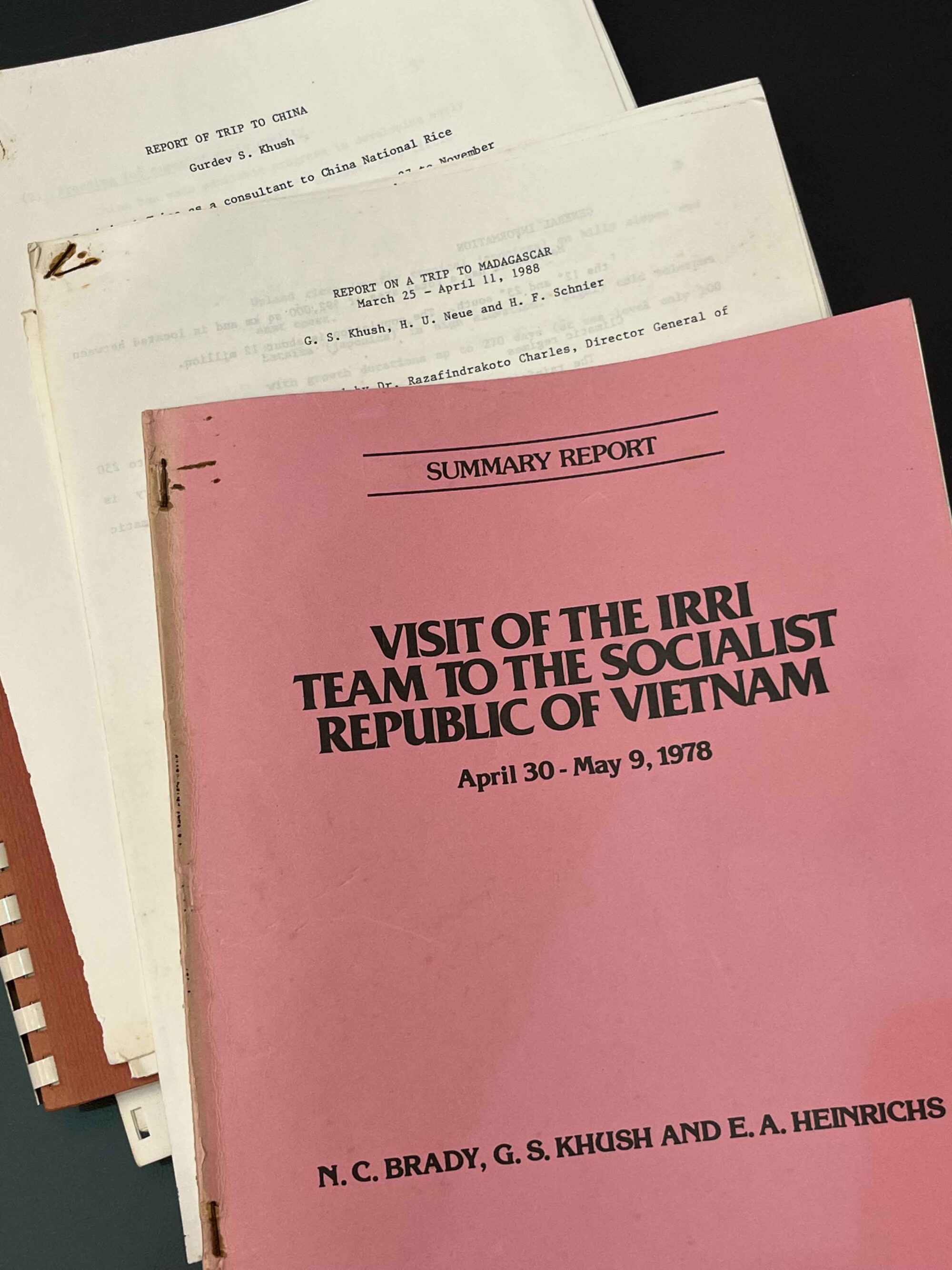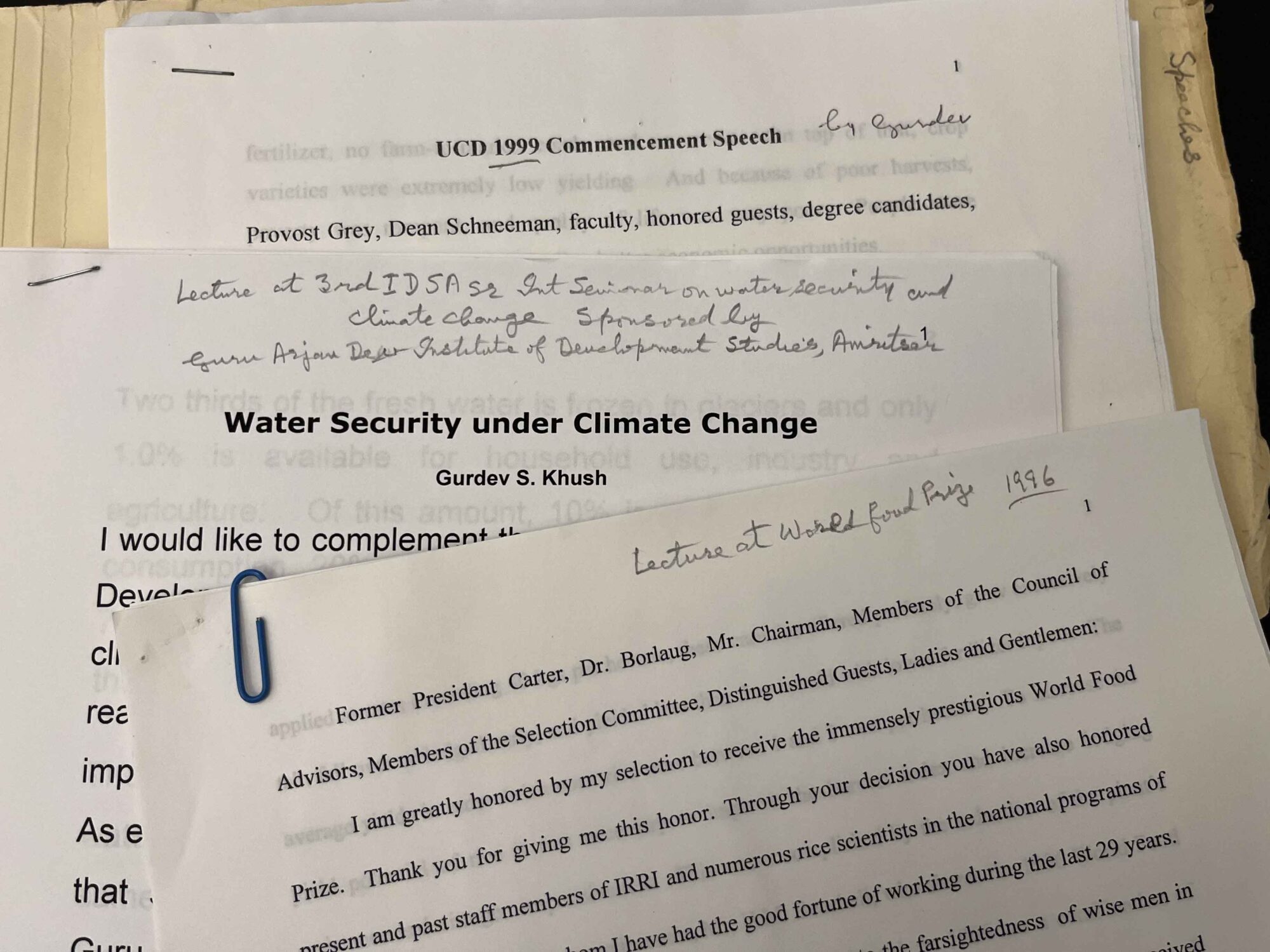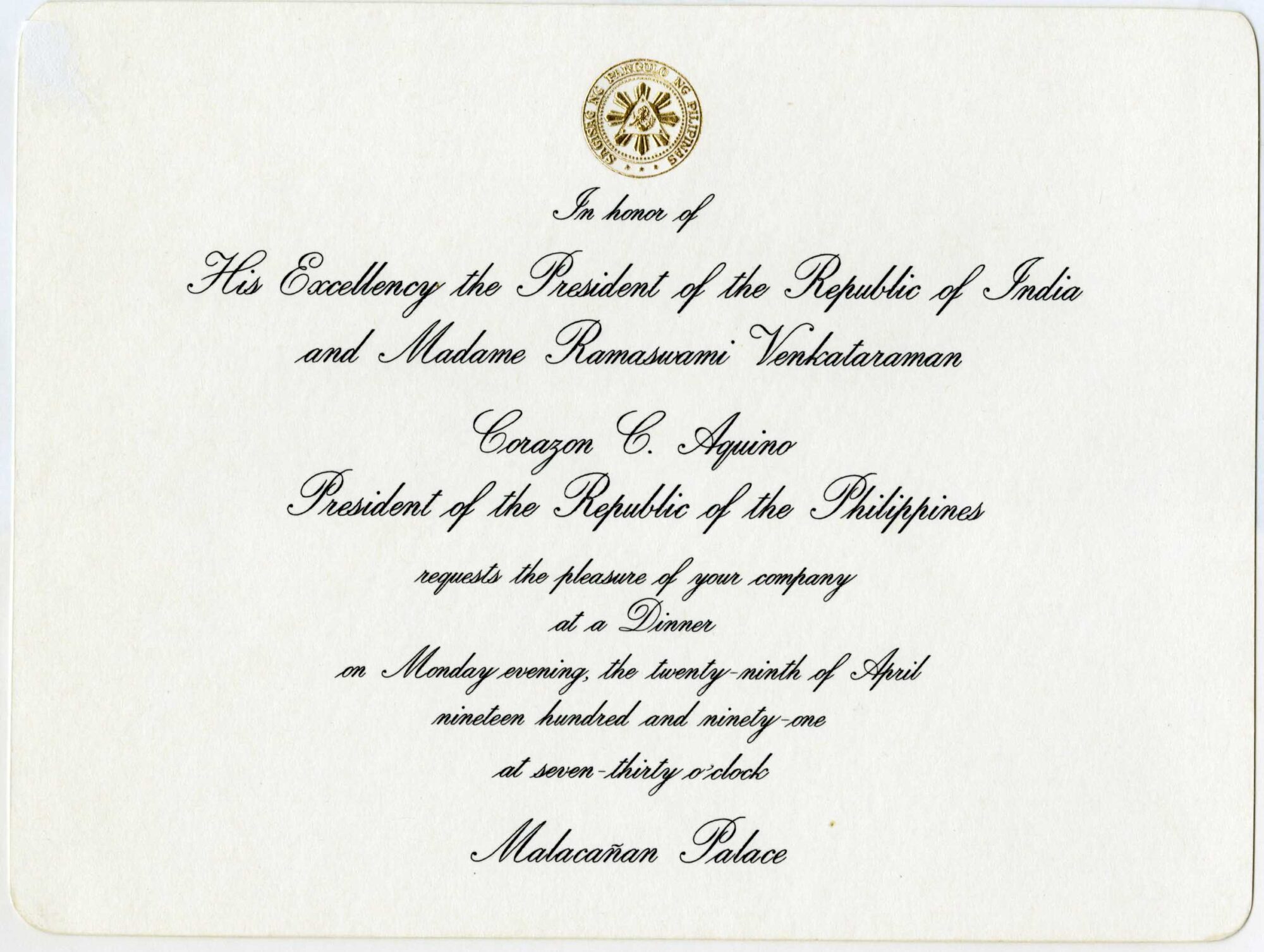 Category
Announcements
Archives and Special Collections
Campus and Local History
Exhibits and Events
Food and Wine
Tags
diversity
faculty news
Manuscript collections
Special Collections