Descendants of Nut Tree founders make gifts to DataLab
Descendants of Nut Tree founders make gifts to DataLab
Diane '72 and Rich '72, MS '78 Zimmerman want new generations to share their family's passion for libraries and creating knowledge
Sarah Colwell
August 14, 2022
UC Davis alumni Diane Zimmerman '72, Ph.D. and her husband Rich '72, MS '78 recently made a $55,000 commitment to the UC Davis DataLab: Data Science and Informatics to support experiential student learning and research.
While at UC Davis, the alumni couple spent long hours studying in the library and decided to focus on the library for their charitable giving. Together they made a gift of $10,000 to create the Diane and Rich Zimmerman Endowment for Experiential Learning and Research. Each year they will grow the fund by $10,000 to create an endowment of $50,000 in perpetuity.
Additionally, the Zimmermans made a $5,000 current-use gift to provide general operating support for the DataLab, which is housed in the UC Davis Library. The Zimmermans' gift will support the DataLab's efforts to develop cross-university data science research, training, and community-building opportunities for UC Davis students.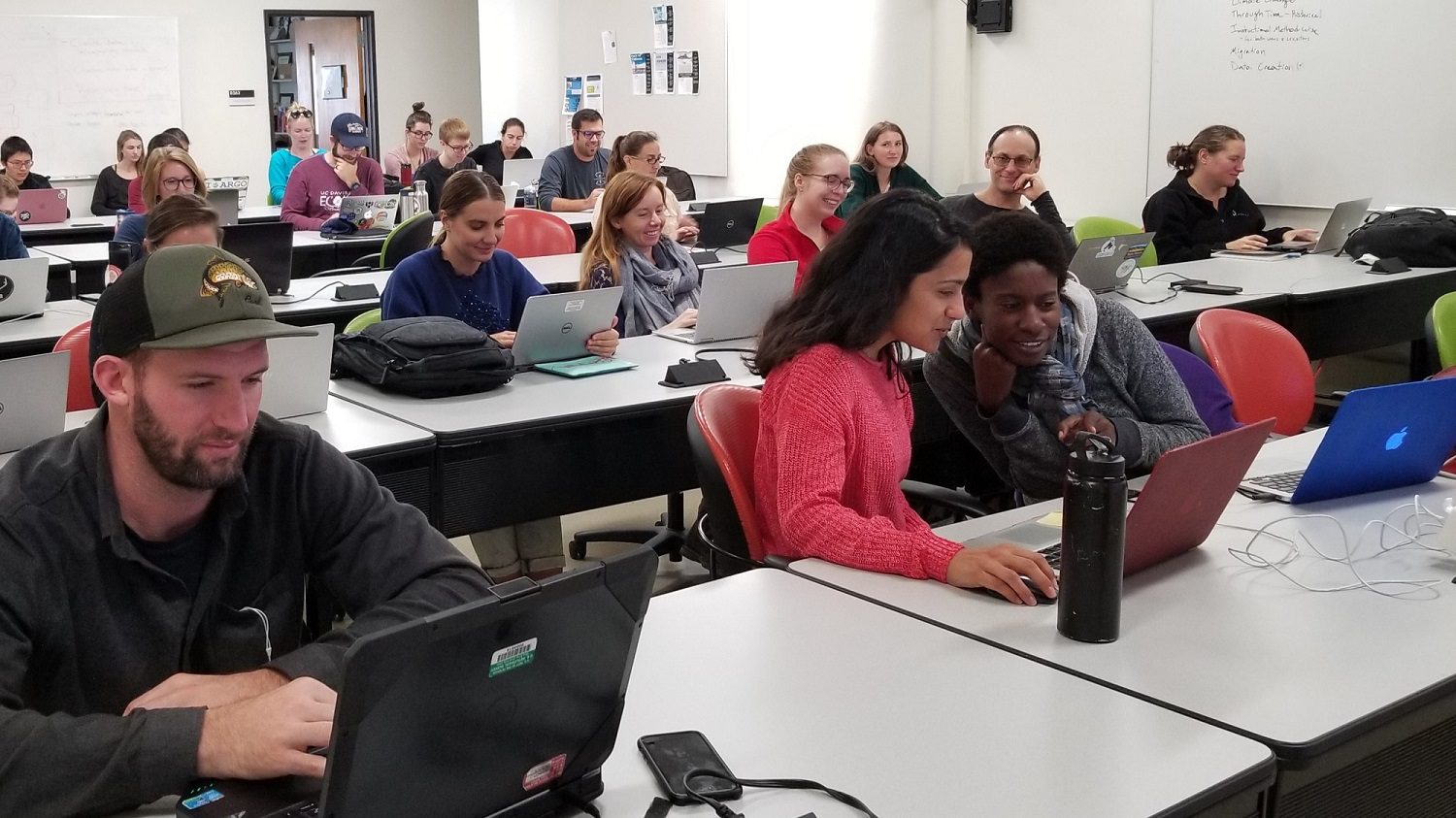 About the Zimmermans
Rich Zimmerman grew up in San Francisco and benefited from an educational endowment established for Lick-Wilmerding High School. He attended UC Davis and graduated with a bachelor's degree in biochemistry and a master's degree in comparative pharmacology and toxicology. He worked for 22 years as an industrial toxicologist and regulatory manager. Finding a need for scientific knowledge in environmental law, he pursued and obtained a law degree at John F. Kennedy University in 1998 and finished his career as a deputy district attorney and environmental prosecutor. In retirement, he spends his time gardening and managing the couple's 60-acre farm in Suisun Valley.
Diane Zimmerman, a longtime supporter of the UC Davis Library, has served as a member of the UC Davis Library Leadership Board since 2017 and made gifts to support library-driven internship opportunities through the Library Student Innovation Fund.
They were inspired to give to the UC Davis Library to help today's students navigate the rapidly changing landscape of knowledge and technology.
"We give for the greater good, and, in addition, have enjoyed personal rewards," Diane said. "As we have learned about the students' projects, we have been able to engage with the students and even help them with their journeys."
An iconic family business
Diane Power Zimmerman and the extended Harbison-Power family have held ties to the business community in Northern California and UC Davis for more than 100 years. Diane's grandparents, Edwin "Bunny" Power and Helen Harbison Power, met at the University Farm (now UC Davis) in 1919. The couple married a year later, and leased her family's ranch to help Helen's father who could no longer farm due to tuberculosis. In 1921, Helen's father died and inclement weather prevented the Powers from shipping their fruit to the East Coast as usual. Edwin and Helen set up a fruit stand on the side of U.S. Highway 40 (now Interstate 80) in a desperate attempt to sell their crop. They never expected this tiny fruit stand to grow into a multi-million-dollar roadside attraction, according to Diane.
Thanks to the Powers' entrepreneurial spirit, marketing prowess, commitment to quality, and the serendipitous dawning of the automobile—the little fruit stand grew to become a tearoom and then the Nut Tree Restaurant. For the next seven decades, the mercantile shop and restaurant were beloved roadside attractions for millions of travelers driving along Interstate 80 between San Francisco and Sacramento. Nut Tree closed in 1996 and has been replaced by an outdoor shopping mall carrying the Nut Tree trademark.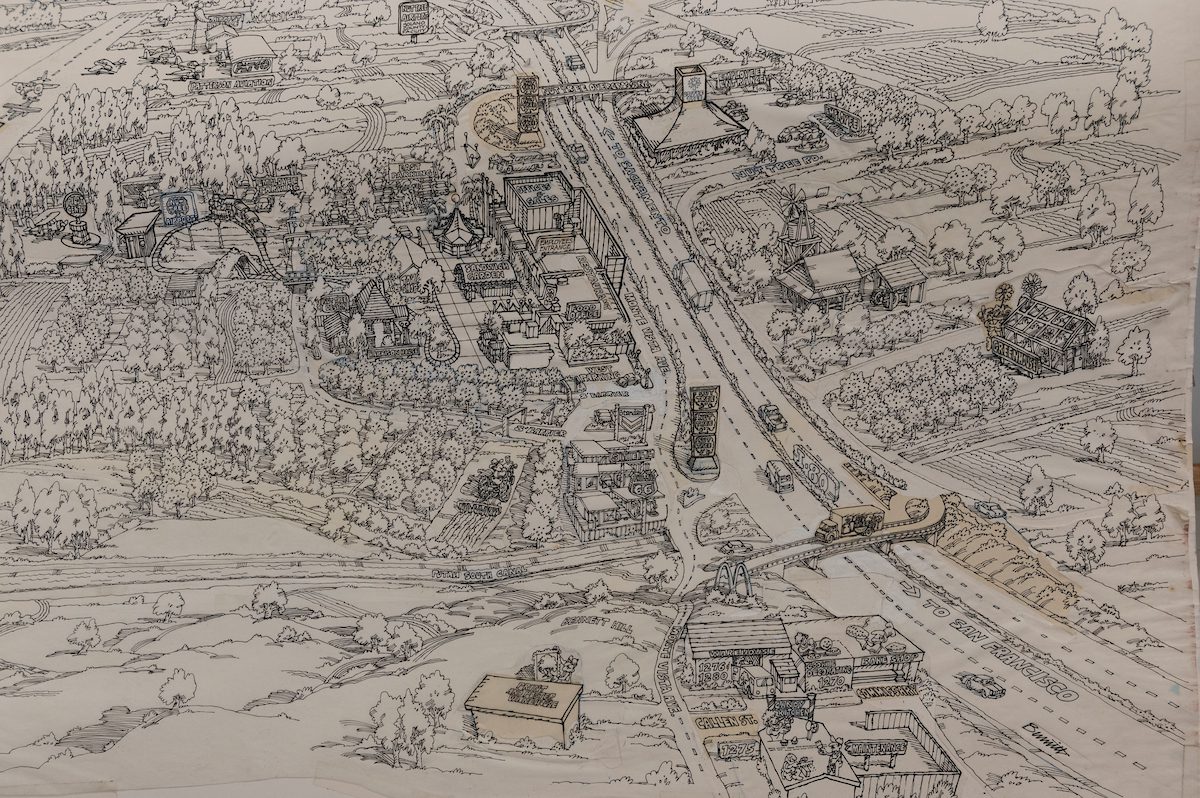 From restaurant management to education
Having worked at the Nut Tree since age 12, Diane realized she wanted to pursue other interests and, inspired by her mother's career as a teacher, she decided to study education and speech pathology.
"I tried teaching and loved it. I never looked back," she said.
Diane spent two years at the University of San Francisco before transferring to UC Davis in 1970 to study English and linguistics. During the first week at UC Davis, she met Rich, in the dining hall, both lamenting the tasteless meatloaf.
After graduating from UC Davis in 1972, Diane went on to have a successful 36-year career in public education working as a teacher, speech therapist and administrator. She served 16 years in Davis as principal for two schools prior to being promoted to assistant superintendent for human resources. In 2002, she began a nine-year appointment as a superintendent of Old Adobe School Union School District in Petaluma, California.
Upon retiring from education, Diane became an active volunteer and pursued a second career as an author. She has co-authored five books on leadership and, recently, wrote and published a new book about her family's business legacy, Nut Tree: From a California Ranch to a Design, Food, and Hospitality Icon, which she discussed at an event at the UC Davis Library in March 2022.
A legacy love for the library
While the library often served as a "home away from home" for the Zimmermans when they were undergraduates, Diane's current connection to the UC Davis Library originated through her father Robert H. Power. His interest in exploring California history and rare books in his spare time led him to the UC Davis Library. He eventually became president of the Friends of the UC Davis Library. Initially Diane worked with the library to gift her father's archive of historical artifacts chronicling Sir Francis Drake's exploration of the New World. The library's Archives and Special Collections also collected historic postcards, recipe cards and menus from the Nut Tree. The library has digitized interviews with her grandmother, Helen, telling about her unique place in history — a woman entrepreneur from the 1920s forward.
"Libraries have always been our friend," said Diane. "My dad was a role model; he was self-motivated to conduct his own research across many disciplines. Following his model, I too followed my questions and turned to libraries to answer those questions."
Supporting student research through gifts to the library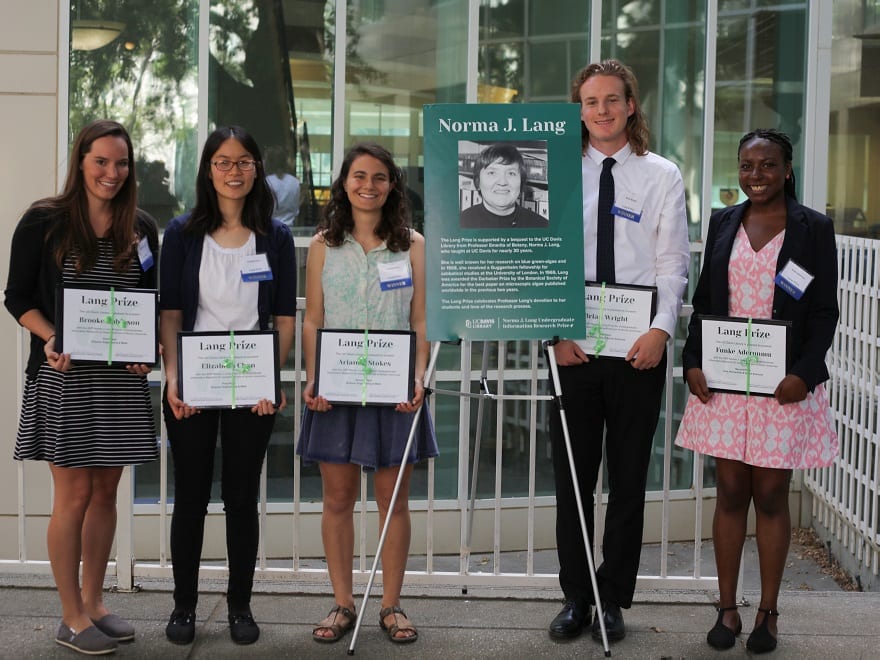 Diane reconnected with the library in 2015 and has been an active member of the library leadership board since 2017. Through that volunteerism, Diane was introduced to the Norma J. Lang Prize for Undergraduate Information Research, which recognizes students who make exceptional use of library resources and services to complete a research project.
"That's what led to becoming a donor for the library," Zimmerman said. "These [undergraduate] students were doing the kind of research I did when I got my doctorate! Neither my husband nor I had such an experience as undergraduates."
The Zimmermans view their gift to the DataLab as essential to reignite curiosity in the next generation of knowledge brokers. This gift empowers students and gives them the tools to find answers to their questions — a life skill that reaches beyond college.
"Knowing we can go and see students and talk to them about how this is changing the way they learn is exciting to us," Diane said. "We had excellent educations at UC Davis and the campus has grown better and better."
Category
Announcements
Data Science
Tags
DataLab
Donor Spotlights
Lang Prize