Commencement, 1952
Commencement, 1952
Sara Gunasekara
May 30, 2012
In celebration of commencement season, here is an image from the University Archives Photographs of Commencement from sixty years ago.
Here are some facts and figures about campus in 1952:
– 1,068 undergraduates
– 323 graduate students
– Stanley Freeborn was named Provost of the Davis campus.
– University Concert Band was formed.
– First graduates of the School of Veterinary Medicine.
– First faculty appointments in the College of Letters and Sciences.
– The following Departments were established: Geology, History, Physics, & Agricultural Economics.
Best wishes to all of the 2012 UC Davis graduates!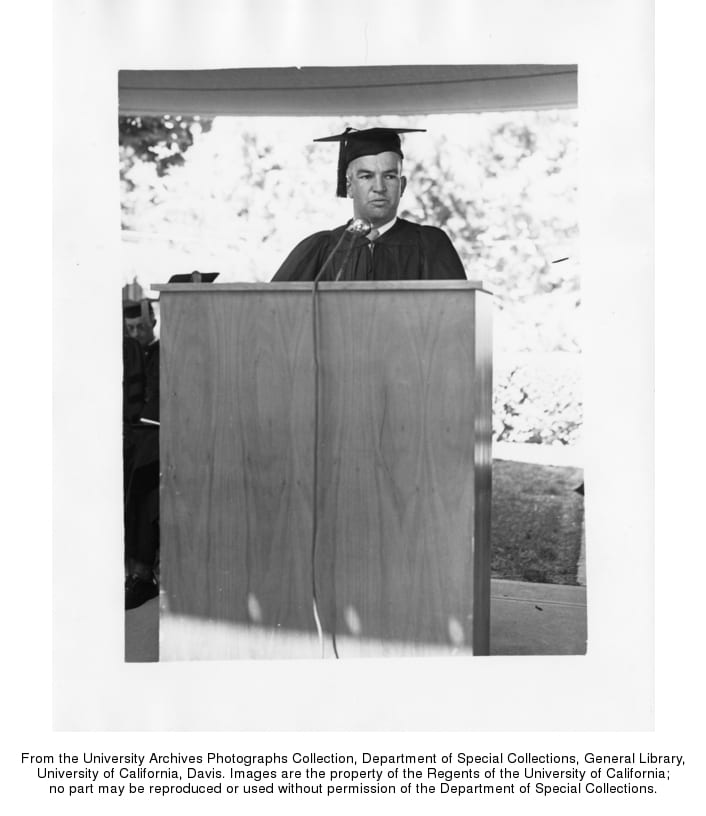 Commencement, Perry Riley, Bachelor of Science speaker 1952 June 18
Category
Archives and Special Collections
Campus and Local History
Tags
Campus history
commencement
University Archives Photographs