Archives and Special Collections re-opens by appointment
Archives and Special Collections re-opens by appointment
Sara Gunasekara
October 5, 2020
Archives and Special Collections re-opens this week, by appointment only, to UC Davis faculty, students, and staff. Appointments are available Tuesday-Friday from 1:30-4:30pm and must be made 72 hours in advance.
At this time, we are only able to accept appointments to use items which are held onsite, as collections stored at our offsite facility (NRLF) are currently inaccessible. Prior to scheduling an appointment, please email us at
SpecColl@ucdavis.edu
to confirm that the item(s) you are requesting are stored onsite.
You'll find additional information about scheduling appointments on our website
here
.
Our department mascots, Gerome the gnome and Mr. Potato Head, have their masks on and are ready for the department to re-open!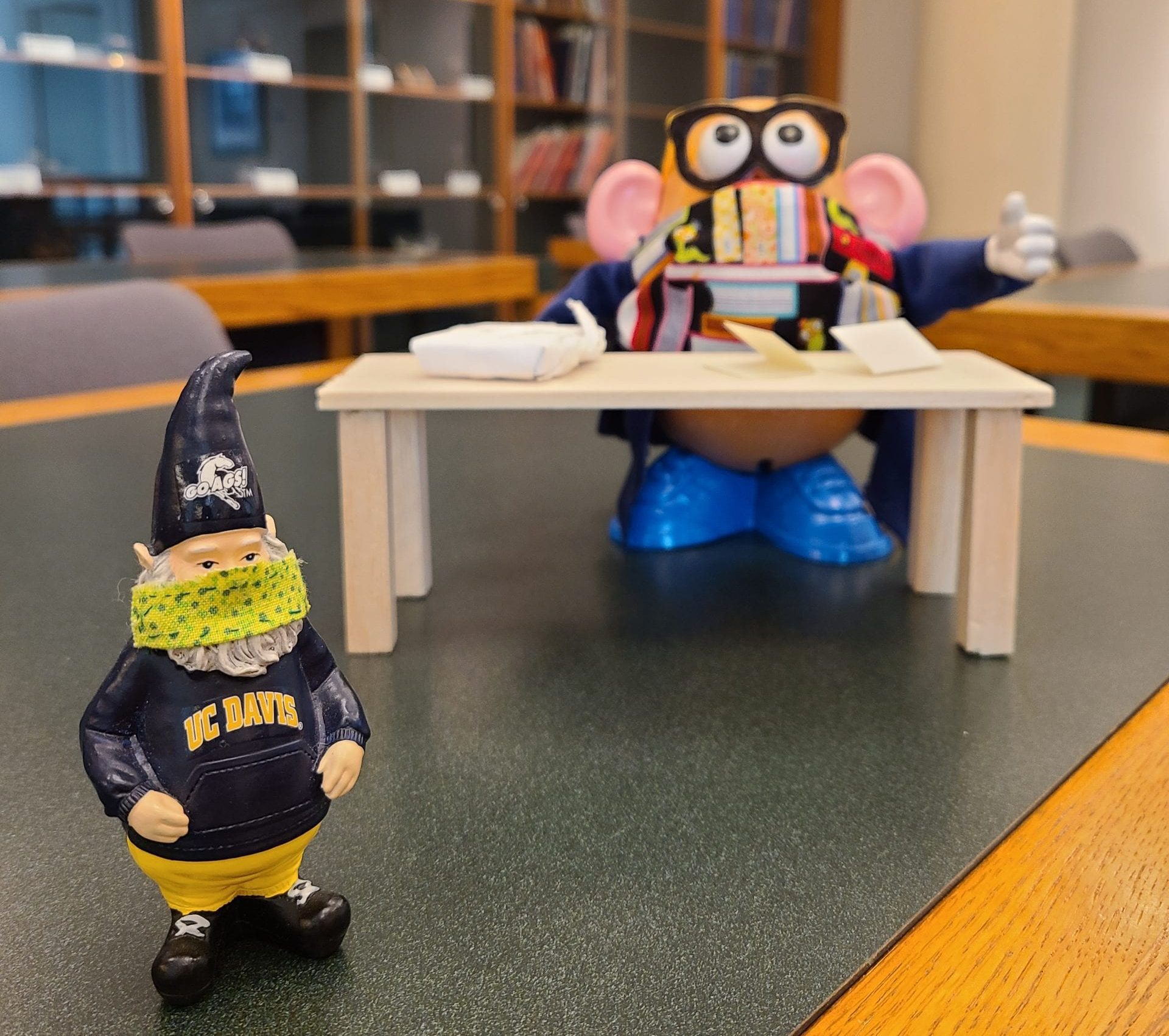 Category
Announcements
Archives and Special Collections