A Tribute to UC Davis Wine Librarian Axel Borg
A Tribute to UC Davis Wine Librarian Axel Borg
Jullianne Ballou
June 25, 2020
After 33 years of service to the UC Davis Library and 36 years of service to the University of California, Distinguished Wine and Food Science Bibliographer Axel Borg will retire on June 29, 2020. He will remain involved with the library in a volunteer role designed to make the most of his extensive knowledge and connections in food and, especially, wine.
Building the Greatest Wine Library in the World

Axel's work to build the library's wine collections has been widely acknowledged as an important force behind the UC Davis Library's reputation as the leading wine library in the world. He has been described as the librarian of good life and good living, although he describes himself as "just a post-harvest ag librarian who values service to others" and happens to have had the great fortune to work with many of the people and collection materials that make California so amazing — those connected to, among other foods, chocolate, wine, coffee, tea, beer, cocktails, and olives.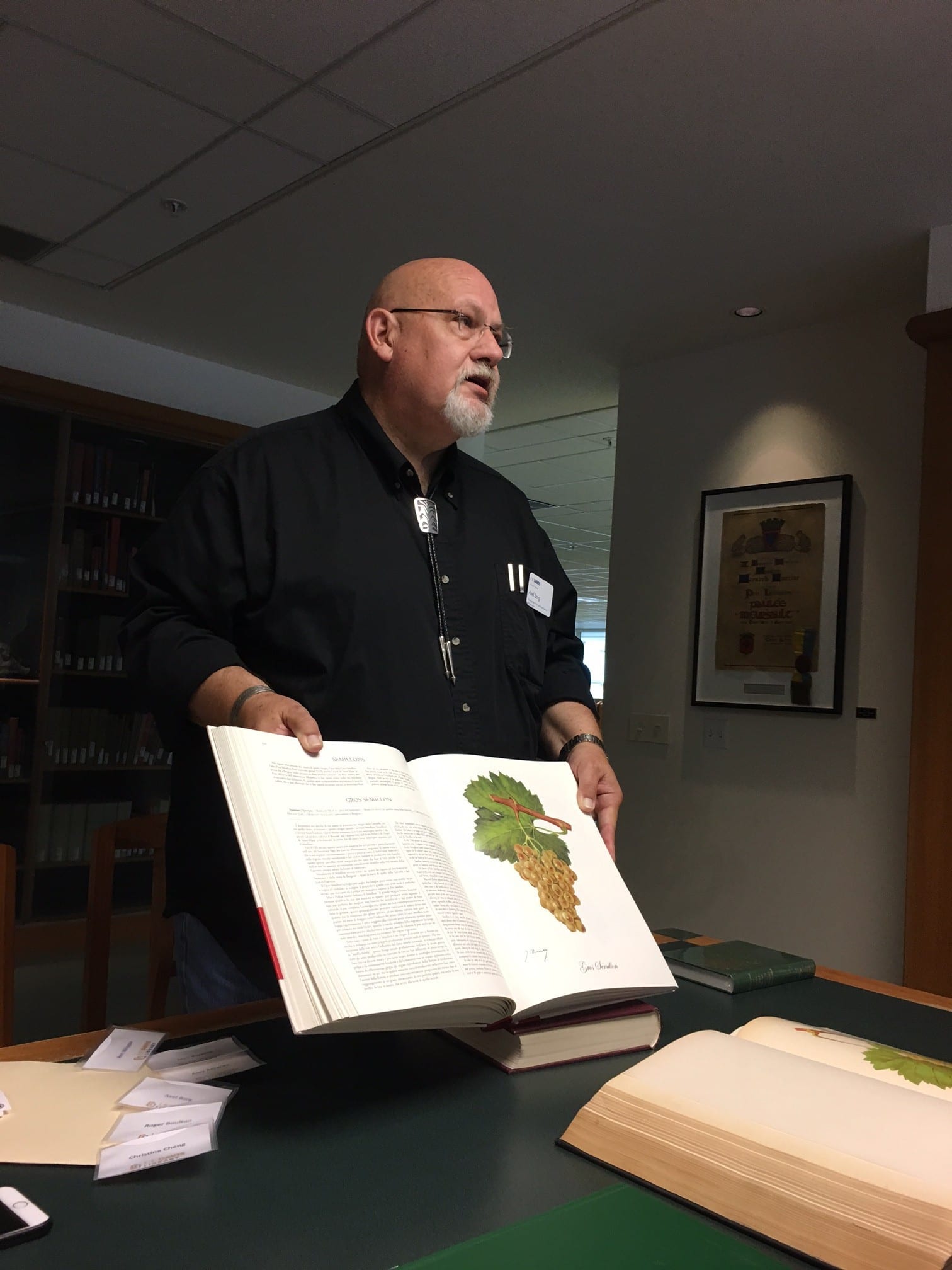 "His knowledge of the food and wine industries and our collections about them is unparalleled. I learn something every time we talk," said University Librarian and Vice Provost of Digital Scholarship MacKenzie Smith. "He has been a great partner in working with donors and others from outside UC Davis, making connections and telling the story of our impact."
Andrew Waterhouse, a professor in the Viticulture and Enology Department and director of the Robert Mondavi Institute for Wine and Food Science, calls Axel "an expert at both sides of managing a library collection" — collection development and instruction and outreach.
"First he ensured that the library continued to acquire the rare and important documents that made its wine collection one of the best in the world. Second, he was always available to ensure access to both students and scholars by assisting scholars and teaching students how to use a library. He actively supported, improved, and participated in UC Davis scholarship through his efforts," Waterhouse said.
A "Librarian's Librarian"

Called a "librarian's librarian" by Ann Noble, a professor emerita in the UC Davis Department of Viticulture and Enology and the inventor of the Wine Aroma Wheel, Axel exemplifies the librarian's role in facilitating access to information in print and online for students, faculty, researchers, industry representatives, and the general public.
"His enthusiasm for helping people use the library had an enormous impact on faculty and students alike. His steel trap memory was instrumental in his ability to help people find things in the library before and after search engines," Noble said.
"Axel helped me find those 'unfindable' references for my research, contributed his support to my classes over the years, and has been a fantastic thought partner in developing the library classes on information research over the past five years," added Susan Ebeler, UC Davis professor of Viticulture and Enology and associate dean for Undergraduate Academic Programs in the College of Agricultural and Environmental Sciences. She and Axel worked closely together to launch a First-Year Seminar to teach undergraduates information literacy and library research skills.
Service Beyond the Library

Axel's service to the University of California has extended beyond the library for many years. He has served in the Librarians Association of the University of California (LAUC) at both UC Santa Cruz and UC Davis. He was LAUC-SC Secretary, LAUC-D Member at Large, LAUC-D Professional Activities Committee (PAC) member, LAUC-D PAC Chair, and on the LAUC-D Peer Review Committee.
He also held a variety of positions in the UC Davis Academic Federation. In 2017 Axel became one of only three Federation members ever to be recognized with UC Davis' Charles P. Nash Prize for leadership in promoting shared campus governance. He also received the Academic Federation's James H. Meyer Distinguished Achievement Award for a distinguished record in research, teaching and/or public service in 2011.
A Lifelong Leader and Scholar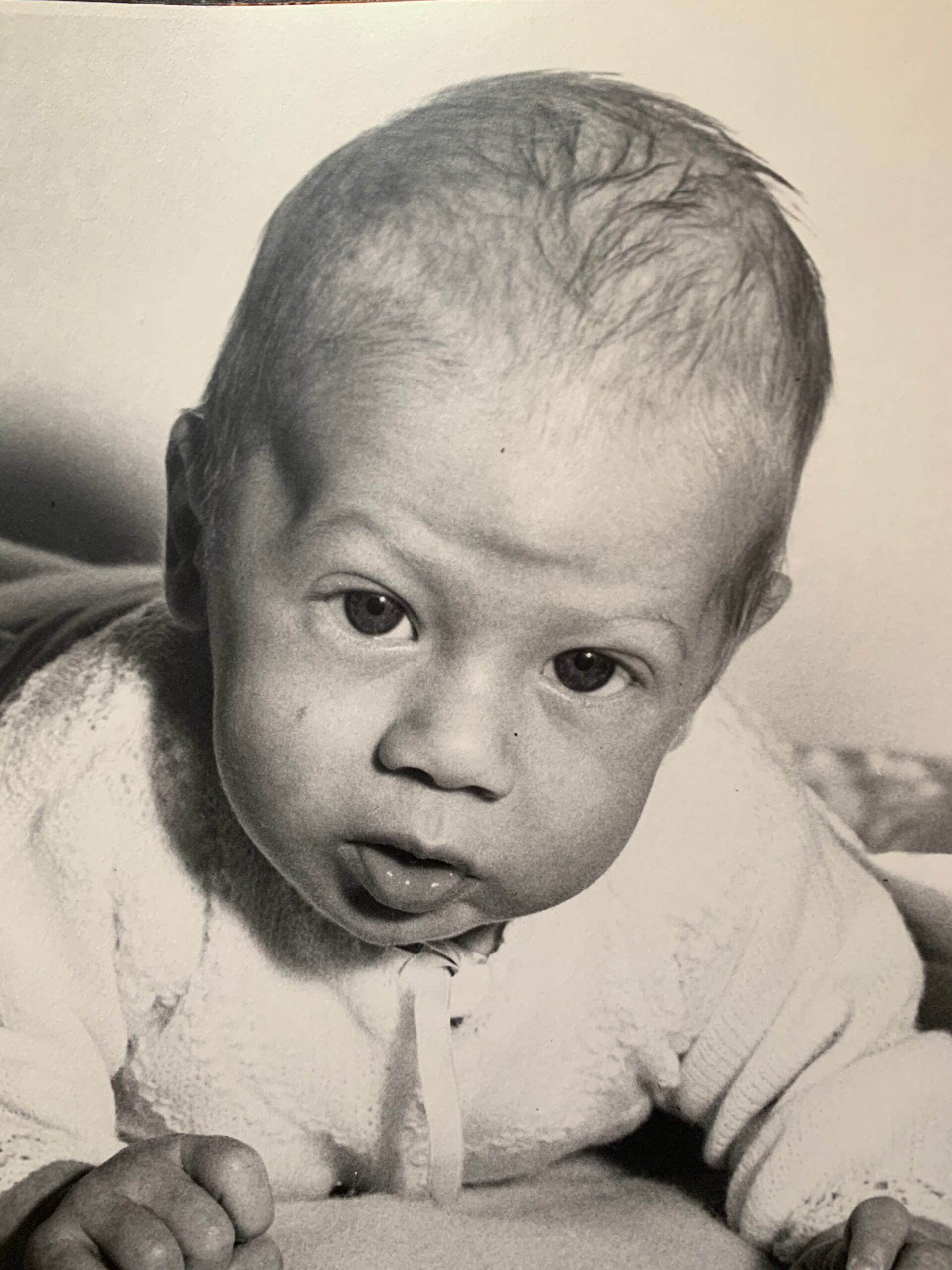 Axel Borg was born on September 22, 1953, in a former Luftwaffe hospital in Frankfort, Germany, where his father, a Second Lieutenant in the Army, was stationed. Axel is the eldest of four boys and moved frequently as a child, following his father's work. He attended high school in Kaiserslautern, Germany — K-town to those in the service — where he was on the high school wrestling team and was student body president during his senior year.
Axel later attended Pomona College from 1972 to 1976, where he studied history. In college he played football and was the president of his fraternity. He was an ROTC commander and a student senator, a Distinguished Military Student and a Distinguished Military Graduate. After college, Axel joined the U.S. Army and served as a combat arms officer from June 1976 to September 1983. By the end of his military service, he was an expert in mechanized desert combat operations.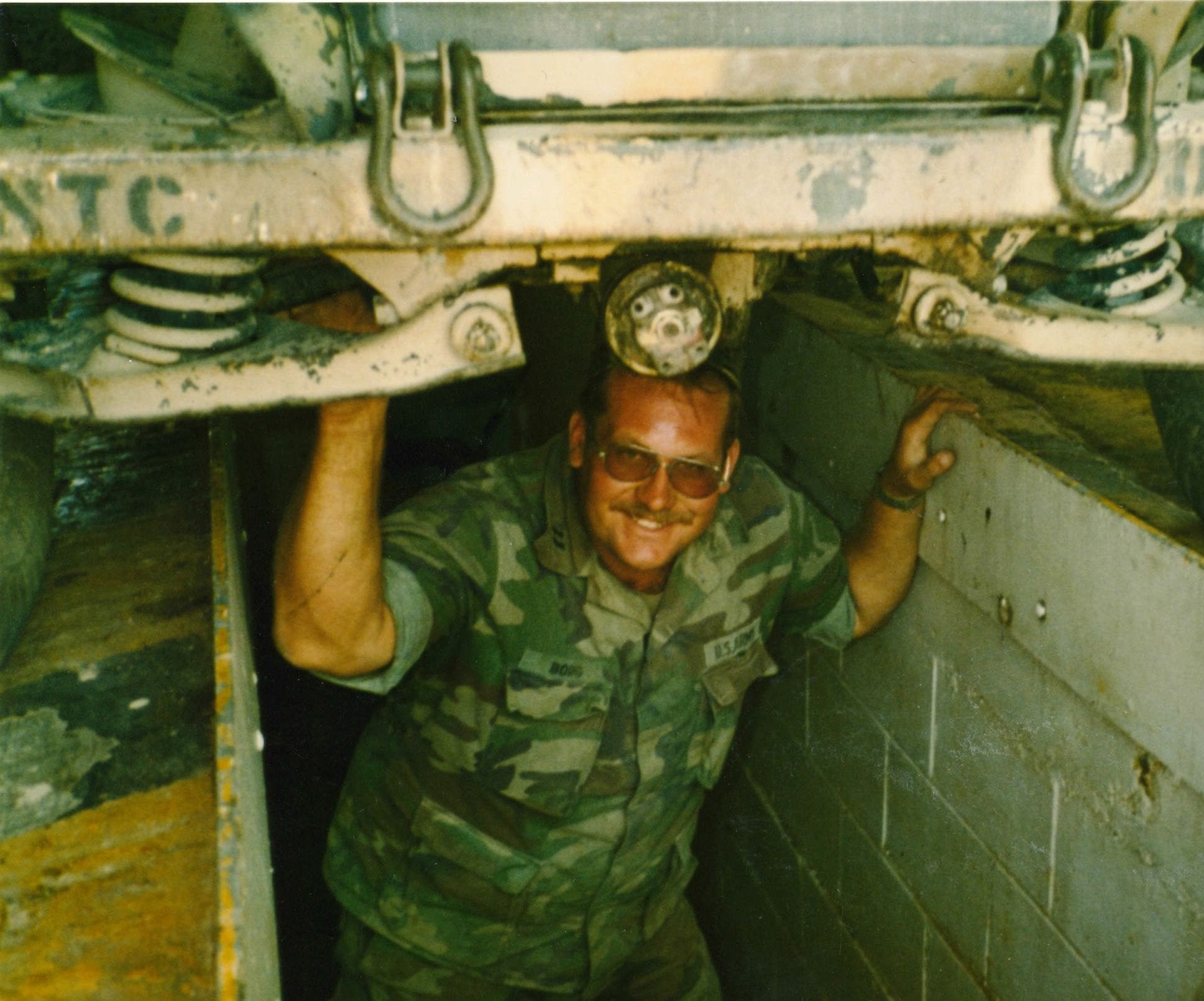 He then made the unusual leap from the Army to library school at UC Berkeley. (See what he has to say about the similarities between military service and librarianship in our 2017 Q&A with him.) While pursuing his Master of Library Science degree, he worked as a student assistant in the Natural Resources Library, UC Berkeley's agriculture library. It was there that, over time, he fell in love with agricultural literature. He joined UC Berkeley as a full-time librarian upon graduation in 1984 and went on to work at the UC Santa Cruz Library in 1986. Axel arrived at UC Davis in May 1988. In 2004, he completed a Masters in Biblical Studies at the Pacific School of Religion.
Axel had three great mentors during his career: Robert Fessenden, UC Santa Cruz Librarian and administrator, who encouraged him to become a bibliographer; the legendary UC Davis Professor of Viticulture and Enology Maynard Amerine, with whom he worked during the last decade of Amerine's life; and the equally respected Darrell Corti, owner of Corti Brothers in Sacramento. Axel was tutored by Amerine and, with the professor, authored A bibliography on grapes, wines, other alcoholic beverages, and temperance : works published in the United States before 1901, published by UC Press in 1996. Amerine's philosophical approach to scholarship also became a touchstone for Axel.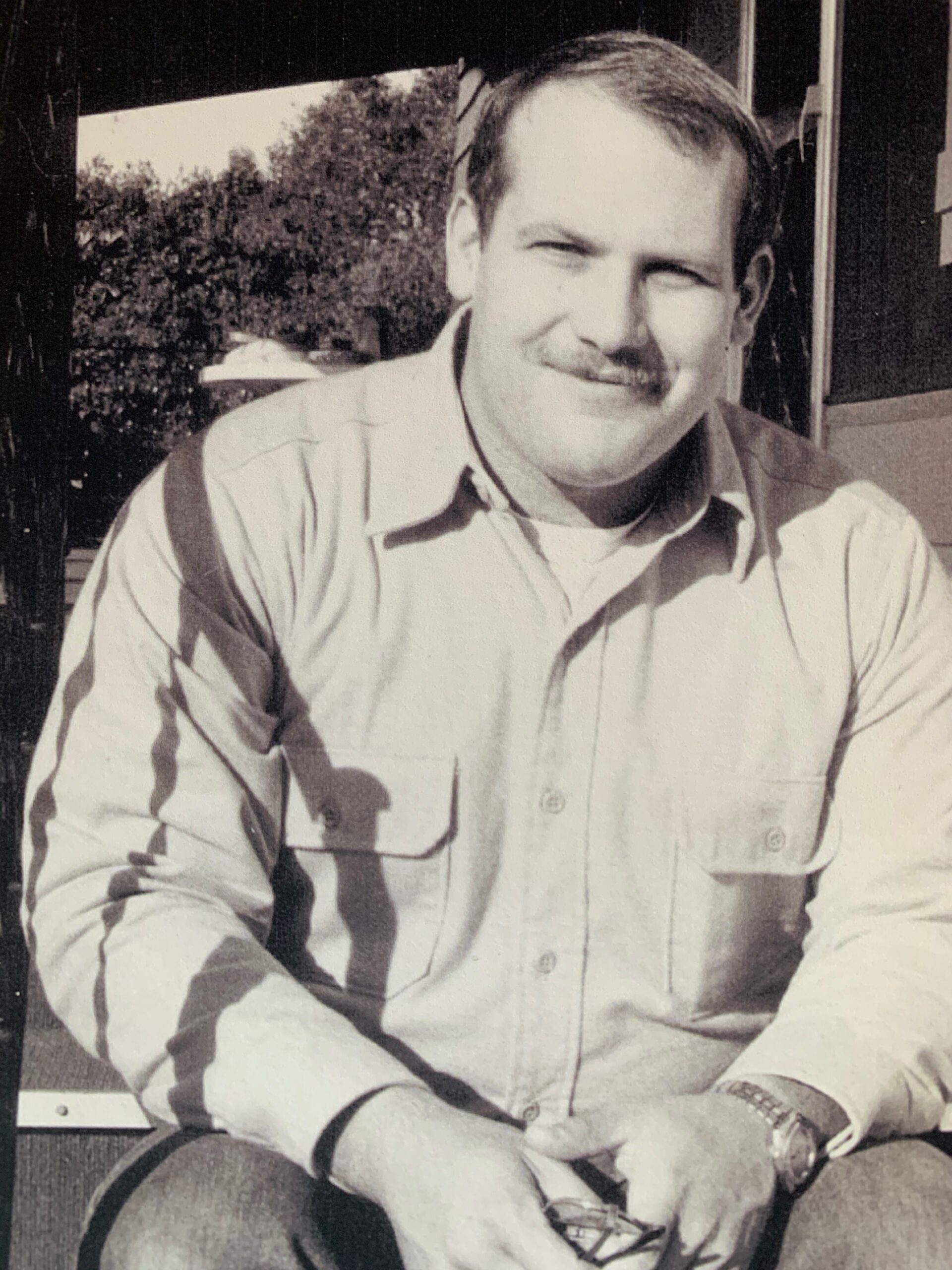 "He approached different disciplines and fields of knowledge by attempting to bridge their differences. In such matters, he was similar to his long-time friend, close associate and mentor, Maynard Amerine, whose own career at the University was a model for fulfilling the responsibilities of those who do research, teach and serve at land-grant educational institutions in California," observed Warren Winiarski, renowned Napa grape grower, winemaker, land preservationist and philanthropist. "I am indebted to them both."
One of Axel's proudest achievements was getting the UC Agricultural Experiment Station's 1,935 publications digitized by the Internet Archive — an outgrowth of his work on the Bibliography of California Agricultural Experiment Station publications, 1877 to 1977 that he published in 1987.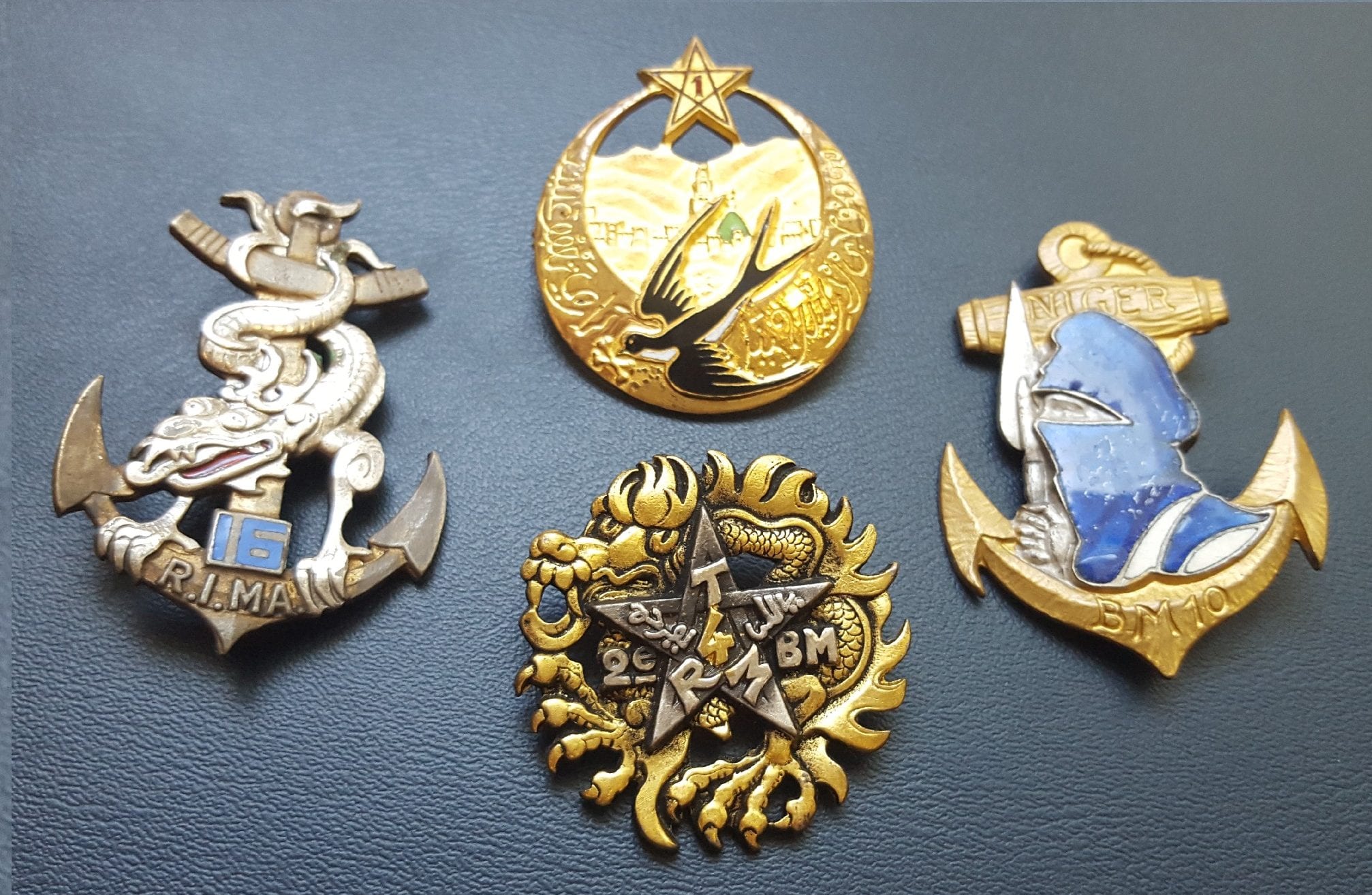 He is a lifelong bibliophile who takes immense pride in his daughter, Laura, and dotes on his dog, Precious, a chihuahua named after the ring in Lord of the Rings. He collects rare books, French military badges, and bolo ties. He also has a small collection of black-on-black pottery made in San Ildefonso by Rose Gonzales and Maria Martinez.
Although he may have more time in retirement to return to these myriad interests, there are many — both inside and outside the library — who are grateful that he won't be leaving the library completely.
As Darrell Corti said, "[Axel was] always available and never failingly helpful. I cannot believe that he is retiring. Hopefully, Axel will be with the library for many more years. Otherwise, how will I find things there?"
Photos courtesy of Axel Borg except where otherwise noted
In His Colleagues' Words

"I join others in congratulating Axel on his illustrious career, full of notable achievements. It was a pleasure working with Axel in Researcher Services these past few months, and I look forward to working with him again, in his next reincarnation."
-Stephen Kiyoi, Head of Research Services, Library
"Axel's passion for librarianship and watching him connect relevant and interesting information for donors with his subject knowledge is one of the best experiences to witness. Axel has built a very distinguished career, and has helped the library earn its title of the Best Wine Library in the World. We all have learned so much with him at our side, and will continue to build upon this incredible foundation of wine and food collections."
-Toni Arellanes-Miller, Senior Director of Development
"Axel has been a friend and long-time partner of Archives and Special Collections, where his expertise in the scholarship, culture and industry of grape and wine production has literally shaped our collections. I think I'll miss his tours most of all, in which he'd bring out a few of our treasures for some lucky visitors. Axel has a way of bringing out the most interesting historical aspects of a given time, which he shares with an infectious, gravelly enthusiasm. He seems to know a story from every corner of the wine world."
-Kevin Miller, Head of Archives and Special Collections
"The library is excited to have Axel Borg returning in a volunteer role, lending his considerable expertise and continuing to help advance the library's programs in food and wine."
-Rice Majors, Associate University Librarian, Scholarly Resources
Category
Announcements
Food and Wine
Tags
Donor News
faculty news