50 Features of Special Collections: The "Preoccupations of a Generation"
50 Features of Special Collections: The "Preoccupations of a Generation"
Christine Cheng
December 5, 2016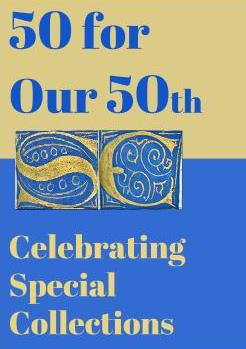 Protesting the Vietnam war, fighting for civil rights and women's rights, drug experimentation, free love, and questioning human sexuality and gender roles are examples of some of the issues that people from the counterculture supported during the 1960s. "Counterculture" described the hippie movement and those whose lifestyles and views opposed established norms of society, such as the norms attributed to the traditional values of the American middle-class. Naturally, the art and music from the time period also reflected and expressed the attitudes of this movement.
The Counterculture Poster collection in Special Collections contains posters and cards announcing psychedelic rock concerts and other "happenings" of interest to the American counterculture of the 1960s, mostly in the San Francisco area featuring performances at the Fillmore Auditorium and Avalon Ballroom. Former Humanities and Social Sciences Librarian at Shields Library, Noel Peattie, felt it was important for the Library to acquire and highlight the work of local artists. As a result, the University Library started purchasing the posters as they were beginning to be produced in the '60s. Besides buying posters, the library also accepted donations from former faculty members whose students from that time period designed posters that represented the "preoccupations of a generation." The Library envisioned the collection to be used in the study of graphic arts, art history, as well as researching the 1960s or the mindset and culture of the hippie movement.
Rebelling against the conventions of commercial design, the artists of the posters "went beyond art and advertising" and created a new style to communicate social and political statements of the movement. Messages on the psychedelic posters were hidden in plain view from outsiders through uses and manipulation of lettering, flowing typography, and bright, vibrant colors; text was not readily apparent until a black light was used on some of the posters.
Here are a few examples from the Counterculture Poster collection.
Posters protesting the Vietnam war: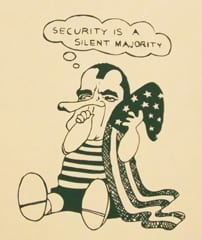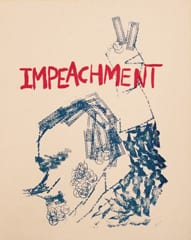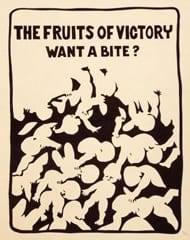 Psychedelic posters advertising rock concerts: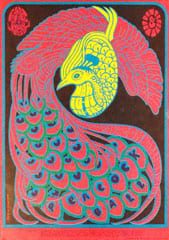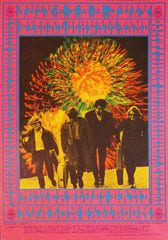 Reprinted concert poster featuring the artistry of UC Davis undergrad alum, Thomas Morris, for a 1967 Picnic Day Dance with performances by Buffalo Springfield and Moby Grape: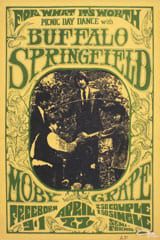 Work cited:
Bachman, Teri R. "Psychedelic Sixties Revisited." UC Davis Magazine 10, no. 2 (Winter 1992): 22-24.
Category
Archives and Special Collections
Tags
50 for our 50th
Counterculture Poster collection
Features