50 Features of Special Collections: Map of Sacramento Valley, 1849
50 Features of Special Collections: Map of Sacramento Valley, 1849
Dawn Collings
August 4, 2016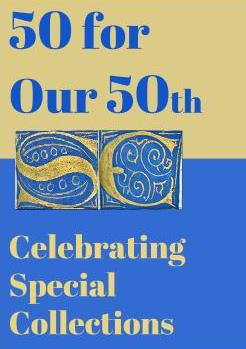 5/50
Early maps showing the Sacramento Valley and gold fields include this charming map. The Sacramento Valley from the American River to Butte Creek, 1849. A staff favorite because it shows a route from Sacramento to Benecia which crosses Putah Creek approximately where the City of Davis sits today.
Some landowners and ranchos are named on the map. "Wolfs Kills" (Wolfskill) is located along "Puta Creek" (Putah Creek) near a trail pointing toward "Vaca's and Berry's Ranchos" (Vacaville and Berryessa).
Throughout the valley, it notes areas of natural vegetation and lands for farming and ranching with statements such as "Sycamore & Oak," "Rich Arable Soil," and "Good Grazing on these Plains." Elk, antelope, and large herds of wild cattle and horses are noted in the region north of "The Buttes" (now known as the Sutter Buttes near Marysville).
Roads on the map include "Waggon Route to the Yuba Mines" and "Benecia Road impassable during Rainy Season." Roads headed east from Sacramento into the Sierra Nevada foothills direct you to the gold region near "Colluma" (Coloma, the location of Sutter's mill), Dry Diggings, "Karnaka Diggings" (Kanaka Diggings), and "Mormon Isla" (Mormon Island–which was a sandbar not an island) along the South Fork of American River.
The map was published as part of U.S. congressional Serial Set vol. 558, S. Ex. Doc. 47-2, 1st Session, 31st Congress.
You can view this map in the Map Collection room on the Lower Level of Shields Library, 1:00-5:00 p.m., Monday through Friday. Map Call Number: MAP G4362.S33 1849 .D3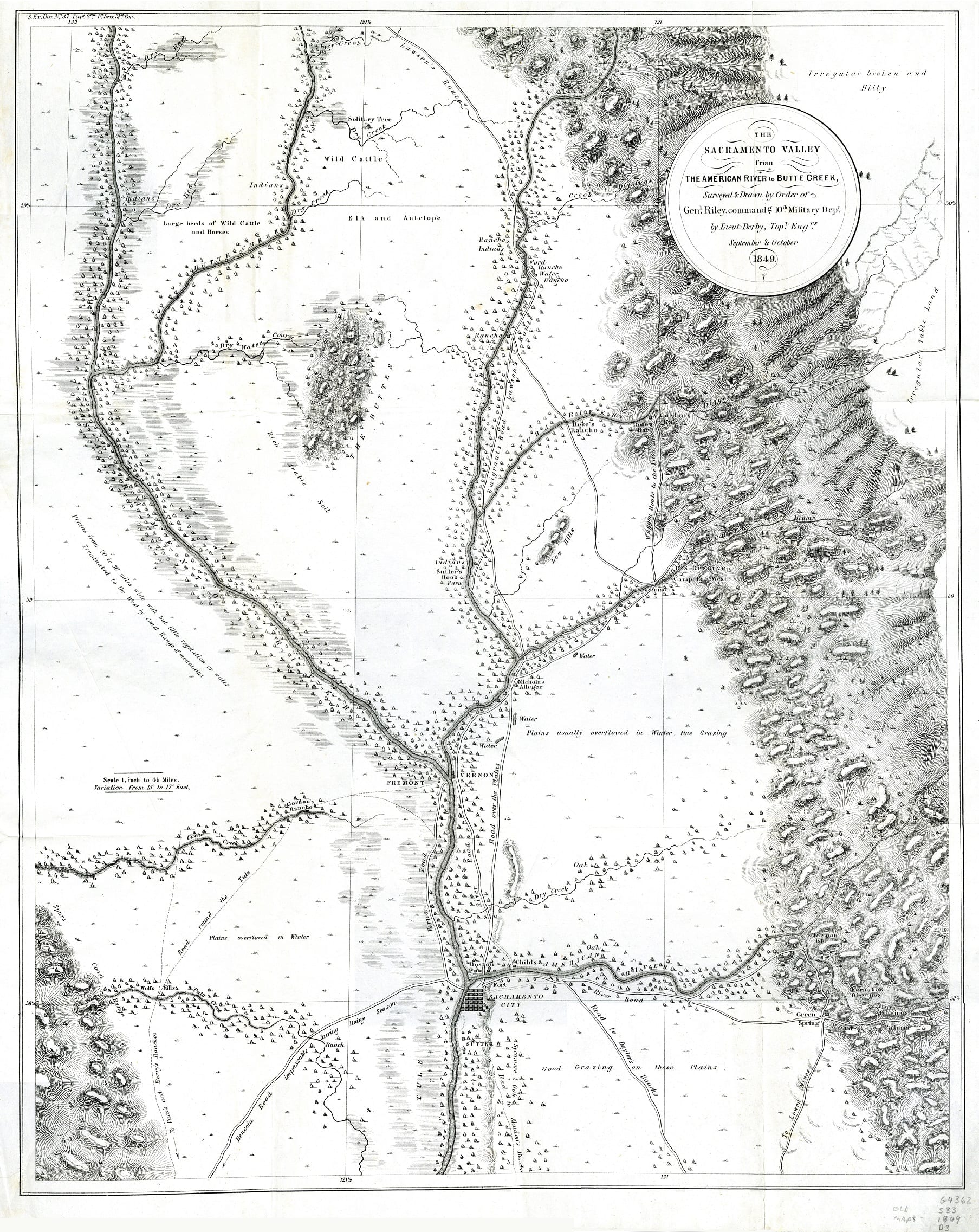 Post created by Dawn Collings and Kristoffer Landes.
Category
Archives and Special Collections
Tags
50 for our 50th
Features
Maps and GIS
Sacramento Valley Map: 1849