50 Features of Special Collections: Henry Dart Greene Papers
50 Features of Special Collections: Henry Dart Greene Papers
Sara Gunasekara
October 13, 2016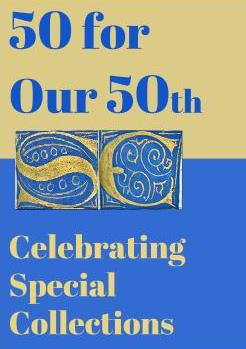 15/50
This week we are highlighting the Henry Dart Greene Papers as part of our 50 Features of Special Collections series. Henry Dart Greene (1900-1978) was the son of noted architect Henry Mather Greene and his wife Emeline Dart Greene. His professional life spanned several careers: he served as the Executive Manager of the Feather River Project Association; conducted public relations campaigns for the American Fruit and Produce Auction Association; and ran his own film production company.
The Henry Dart Greene Papers contains photographs, motion picture films and a small amount of personal and business papers. The photographs date from 1914 to the late 1960s, and are a mix of personal and professional subjects. Images from Greene's years at UC Berkeley and of his wife Ruth Haight Greene's childhood in Sacramento are the earliest ones in the collection. The collection includes photographs from Argentina, where Greene worked with the Argentine Fruit Distributors from 1928 to 1931 and from his public relations work with the American Fruit and Produce Auction Association (AFPAA) from 1933 to 1941.
The collection also contains films made by Greene between 1933 and 1970. The films include footage of Eastern fruit auctions, including New York City and Chicago during the 1930's; the California State Fair; and films made for the Feather River Project Association. As part of the California Audiovisual Preservation Project, we digitized five of Greene's films. The films, listed below, can be viewed on the Internet Archive.
California Scenes and Other Sites, circa 1933-1934.
Packing fruit in California and Other Scenes, circa 1934-1935.
Sacramento River Association and Nevada County, Calif., 1936.
California Waterama: The Story of the Feather River Project, 1957.
You can find out more information about Henry Dart Greene and the collection via the finding aid here.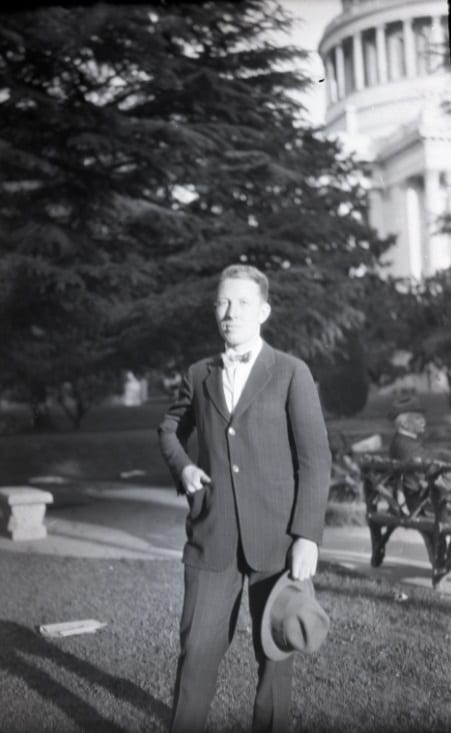 Henry D. Greene outside California State Capitol, circa 1925-1928.
Category
Archives and Special Collections
Tags
50 for our 50th
California Audiovisual Preservation Project
Digital collections
Features
Henry Dart Greene Papers
Manuscript collections