50 Features of Special Collections: Direction of the Road, Artist's books
50 Features of Special Collections: Direction of the Road, Artist's books
Jenny Hodge
September 30, 2016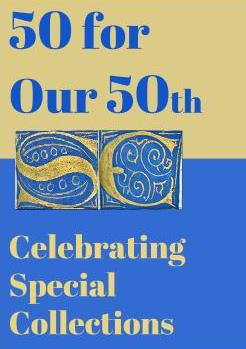 13/50
This week we are highlighting one of our artists' books Direction of the Road by Ursula K. Le Guin. The story is narrated by an oak tree on the side of the road. As someone approaches the tree it grows in size and as the viewer walks away the tree diminishes in size. As time passes, modes of transport and traffic increase forcing the tree to work extra hard to grow and shrink in quick succession.
The story by Ursula K. Le Guin was published in 1974, however, we are highlighting an artists' book published in 2007 by Foolscap Press. The story is printed on linen paper with occasional pressed leaves which makes a sort of rustling sound as you turn the pages. The book is presented in a portfolio box with an original woodcut illustration and a mirror made of plastic tubing to view the image.
"The art on this portfolio box is an original woodcut by Aaron Johnson. It is done in a form called anamorphic art … Aaron Johnson's woodcut … casts the viewer into an active role in relation to the art and, most important for the story, it allows the image freedom of movement. The image may be viewed by removing the mirrored cylinder from its elastic stays and standing it on end within the printed circle on the woodcut. The "corrected" image can then be seen reflected in the mirror. The woodcut, handprinted by Aaron Johnson at Foolscap Press, is limited to 150 copies, signed by the artist."–Colophon to portfolio box.
The beauty of an artists' book is that not only is the story a work of art but also the form the book is presented in. Upon approaching the portfolio the reader becomes part of the story watching as the tree grows and then shrinks as the reader retreats. This presentation mirrors the idea of the story and further encourages the reader to reflect on differences in perception.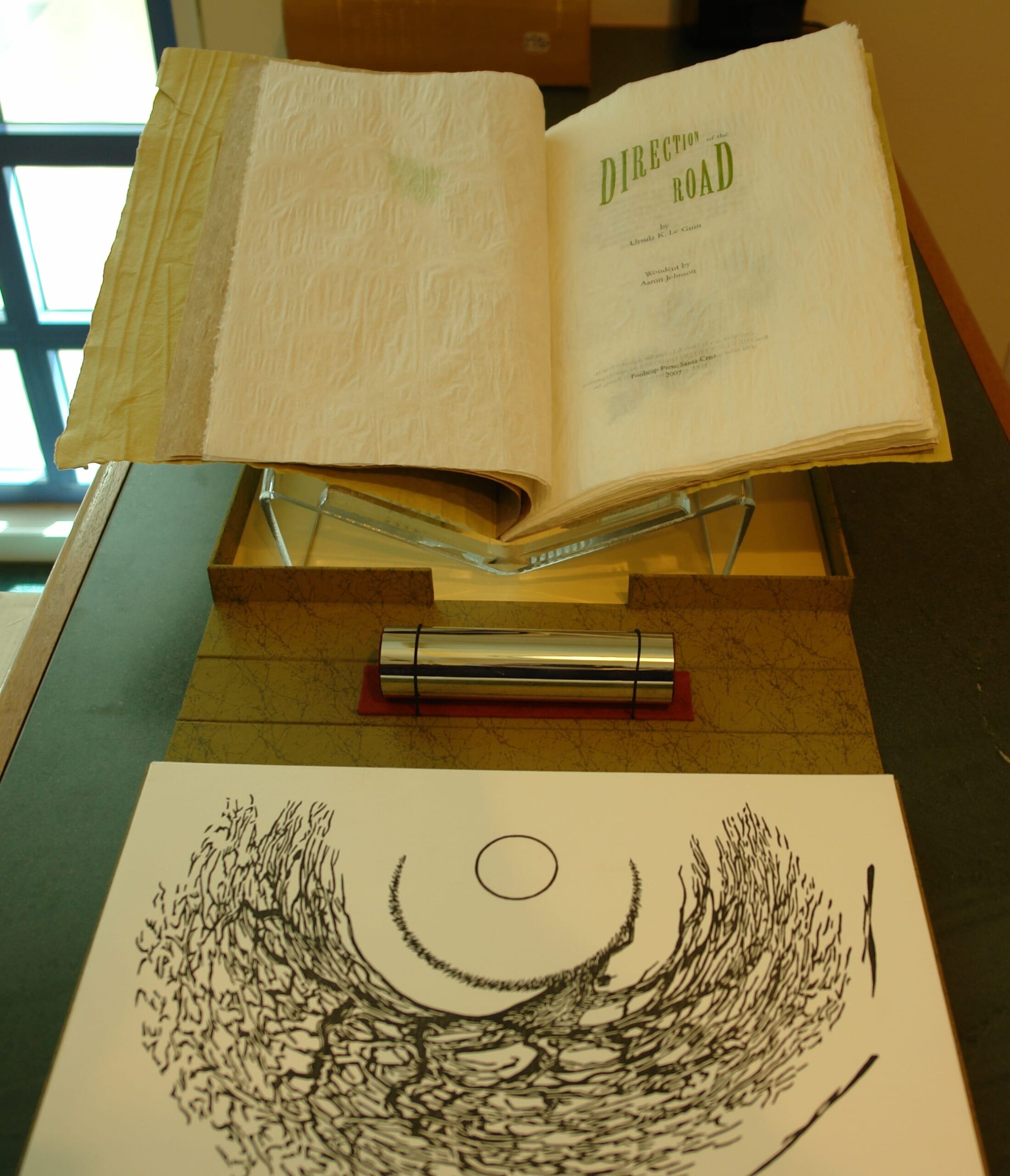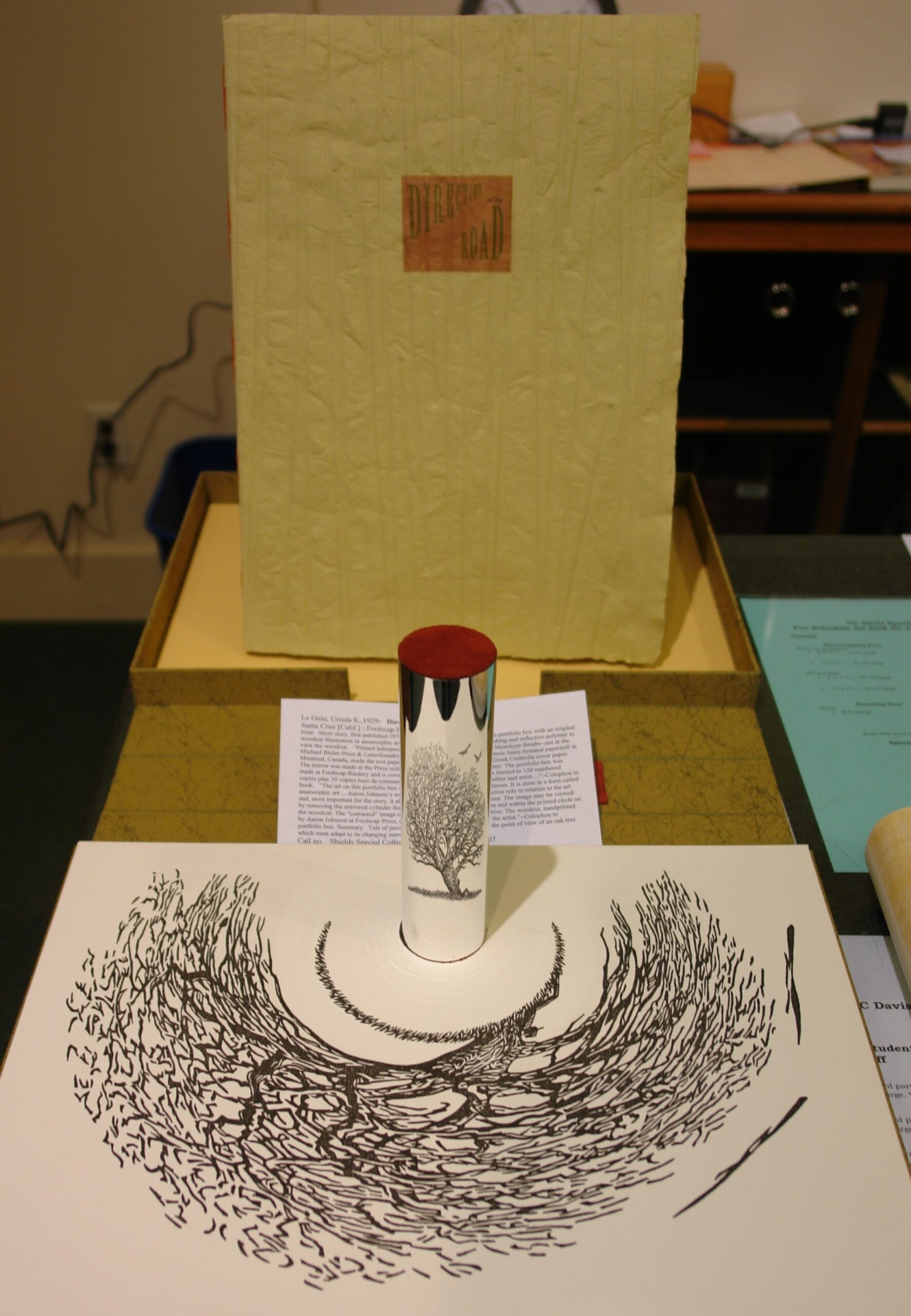 For more artists' books in Special Collections look for the Fine Press and Book Arts Collection.
Category
Archives and Special Collections
Tags
50 for our 50th
Artists' Books
Features
Fine Press and Book Arts Collection
Rare Books