50 Features of Special Collections: Blackwelder Manufacturing Company Records
50 Features of Special Collections: Blackwelder Manufacturing Company Records
Sara Gunasekara
August 16, 2016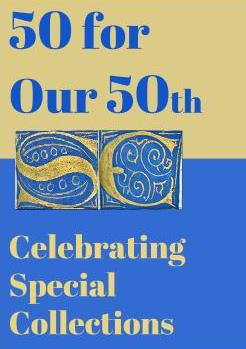 7/50
Since we've started to see trucks of recently harvested tomatoes on the local highways, we thought that it would be appropriate to feature the Blackwelder Manufacturing Company Records this week.
Blackwelder Manufacturing Co., located in Rio Vista, California, focused on the development of tomato harvesters and other agricultural equipment. In 1949, UC Davis agricultural engineer Coby Lorenzen and UC Davis vegetable crops researcher Jack Hanna developed a harvester and a tomato variety that could withstand the rigors of mechanical picking. During the 1950s, they refined the experimental harvester and in 1959 convinced Blackwelder Manufacturing to commercialize the design. The tomato harvester is said to have saved California's processed tomato industry in the 1960s.
The collection contains business records, correspondence, photographs, films, patent information, manuals, bills of material, drawings, blueprints, and specifications. As part of the California Audiovisual Preservation Project, we've recently digitized a number of films from the collection. You can view the films on the Internet Archive here.
In addition, an oral history interview of Ernest Blackwelder is available here.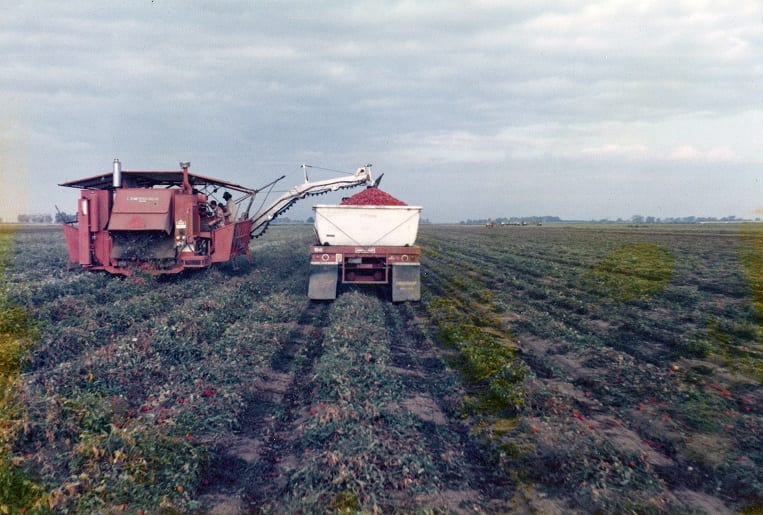 Blackwelder tomato harvester, undated.
Category
Archives and Special Collections
Tags
50 for our 50th
Blackwelder Manufacturing Company Records
Digital collections
Features
Manuscript collections
UC Blackwelder Tomato Harvester