McKinnon and Ruble Families Papers.
McKinnon and Ruble Families Papers.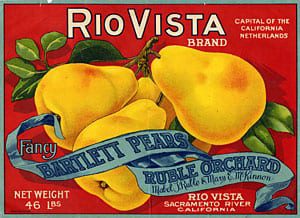 Collection Number: D-405
Correspondence, legal and financial documents, ranch records, financial records from Dr. McKinnon's medical practice, photographs, and medical equipment and supplies. The McKinnon and Ruble Families Papers focus on the life and career of Aloysius John McKinnon, M.D. (1870-1933); the Ruble family of his wife Mary Elizabeth "Lizzie" Ruble McKinnon (1875-1916); and the lives of their children as related to the family home and ranch in Rio Vista. The Papers provide insights into a family's life in ranching and medicine in Rio Vista, California primarily through the first half of the twentieth century.
Finding Aid
Finding Aid on the Online Archive of California
Inclusive Dates
1873-1990.
Extent
48.9 linear feet
Subject
Additional Collection Info