Democracy by Participation: The Life and Legacy of Cruz Reynoso
Democracy by Participation: The Life and Legacy of Cruz Reynoso
Democracy by Participation highlights the life and career of Cruz Reynoso (1931-2021), the first Chicano Associate Justice of the California Supreme Court, former professor at the UC Davis School of Law, and recipient of the Presidential Medal of Freedom. Curated by UC Davis History Ph.D student Daniel Castaneda and assisted by Bulosan Center Archivist Jason Sarmiento, this exhibit highlights Justice Reynoso's belief in the power of increased political participation as a way to promote social justice and equity. Featuring political ephemera, court documents, and personal papers, this exhibit shines a light on not only Justice Reynoso's personal and career history but highlights the Mexican-American social experience in California during the 20th century.
The physical exhibit draws from the Cruz Reynoso papers and is located in the Shields Library lobby, in the display cases near Archives and Special Collections.
The finding aid for the Cruz Reynoso papers is available at the Online Archive of California: https://oac.cdlib.org/findaid/ark:/13030/c8ns0x5r/.
Early Career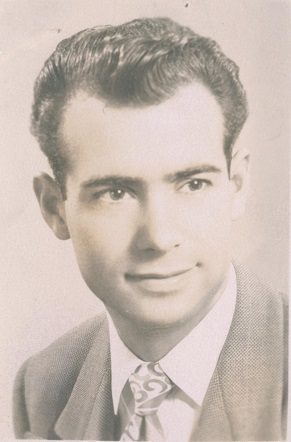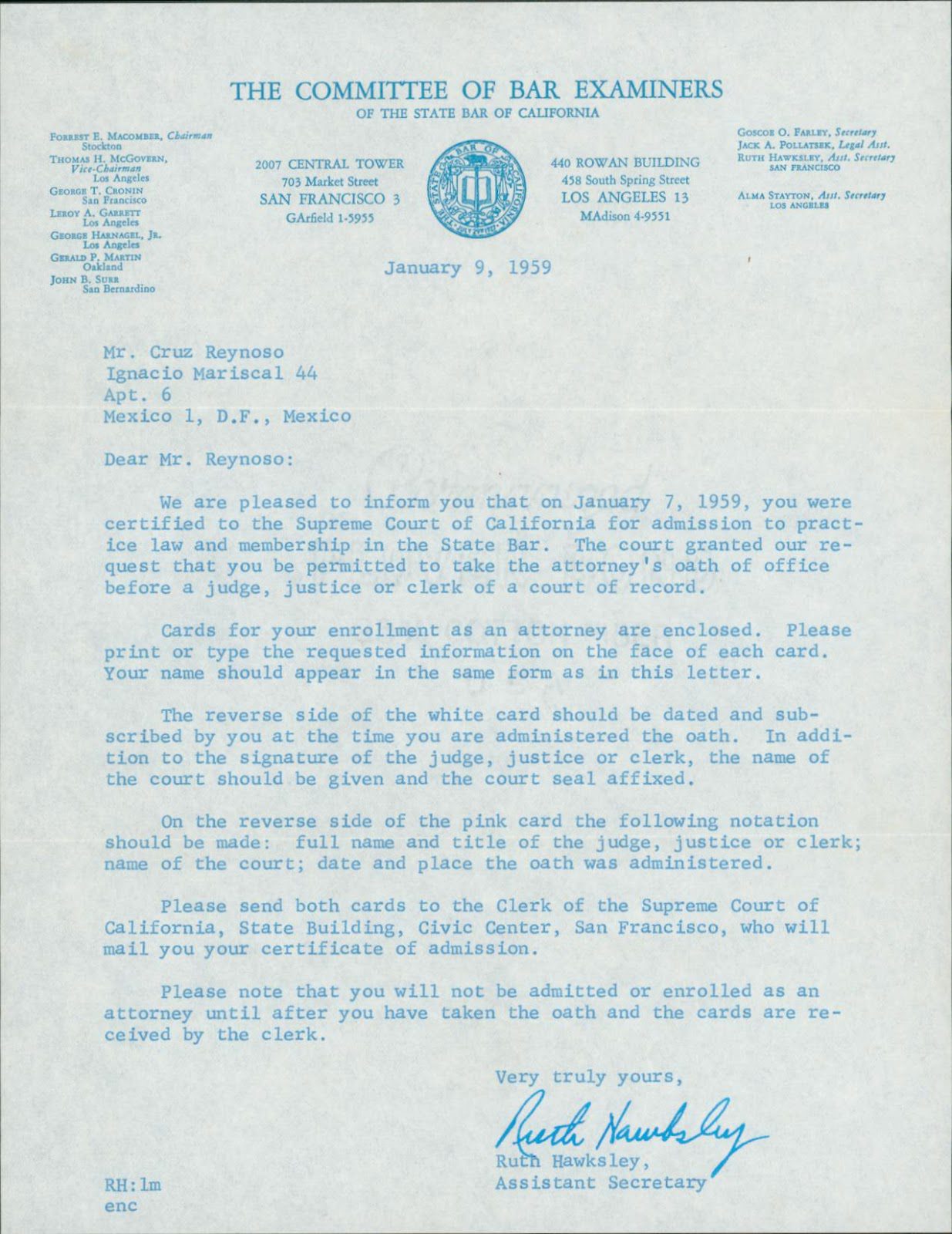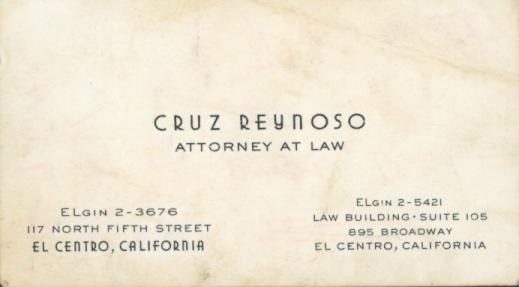 Political Action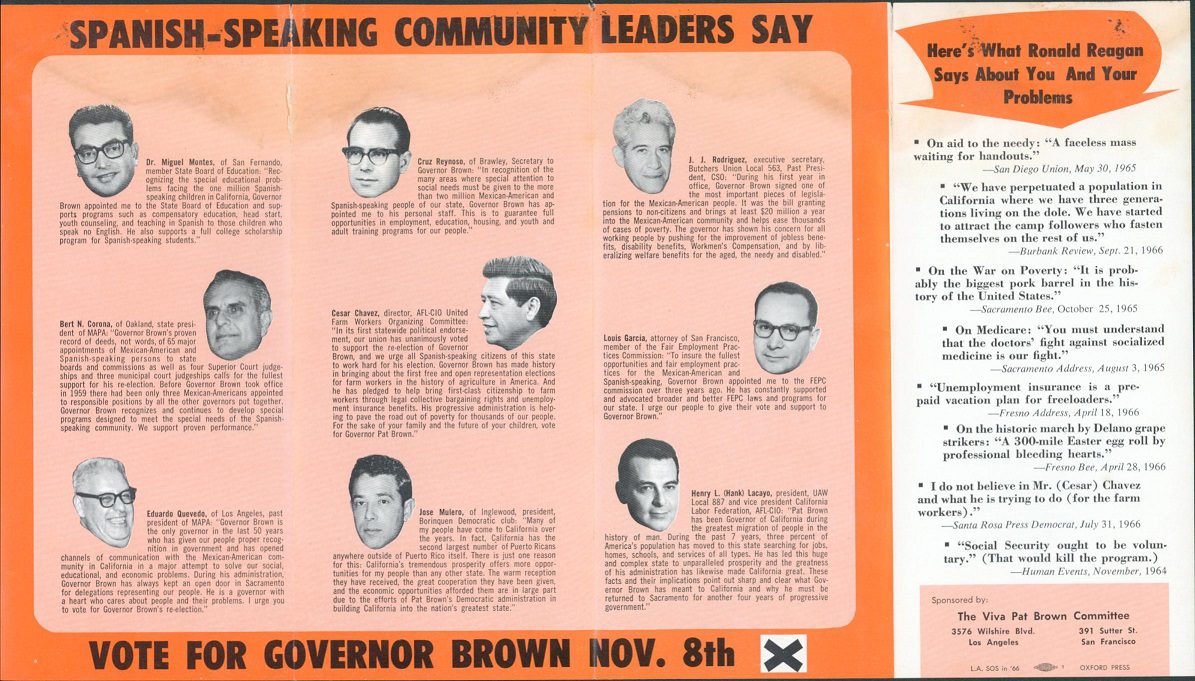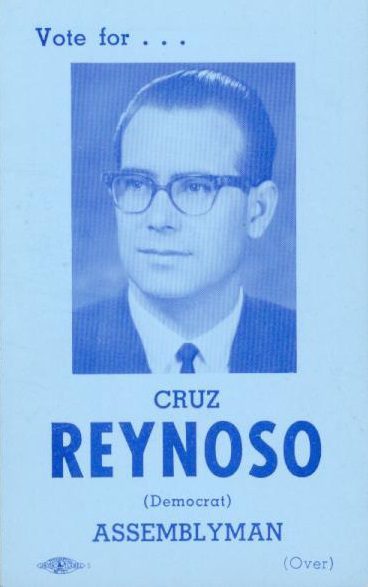 Time in the Courts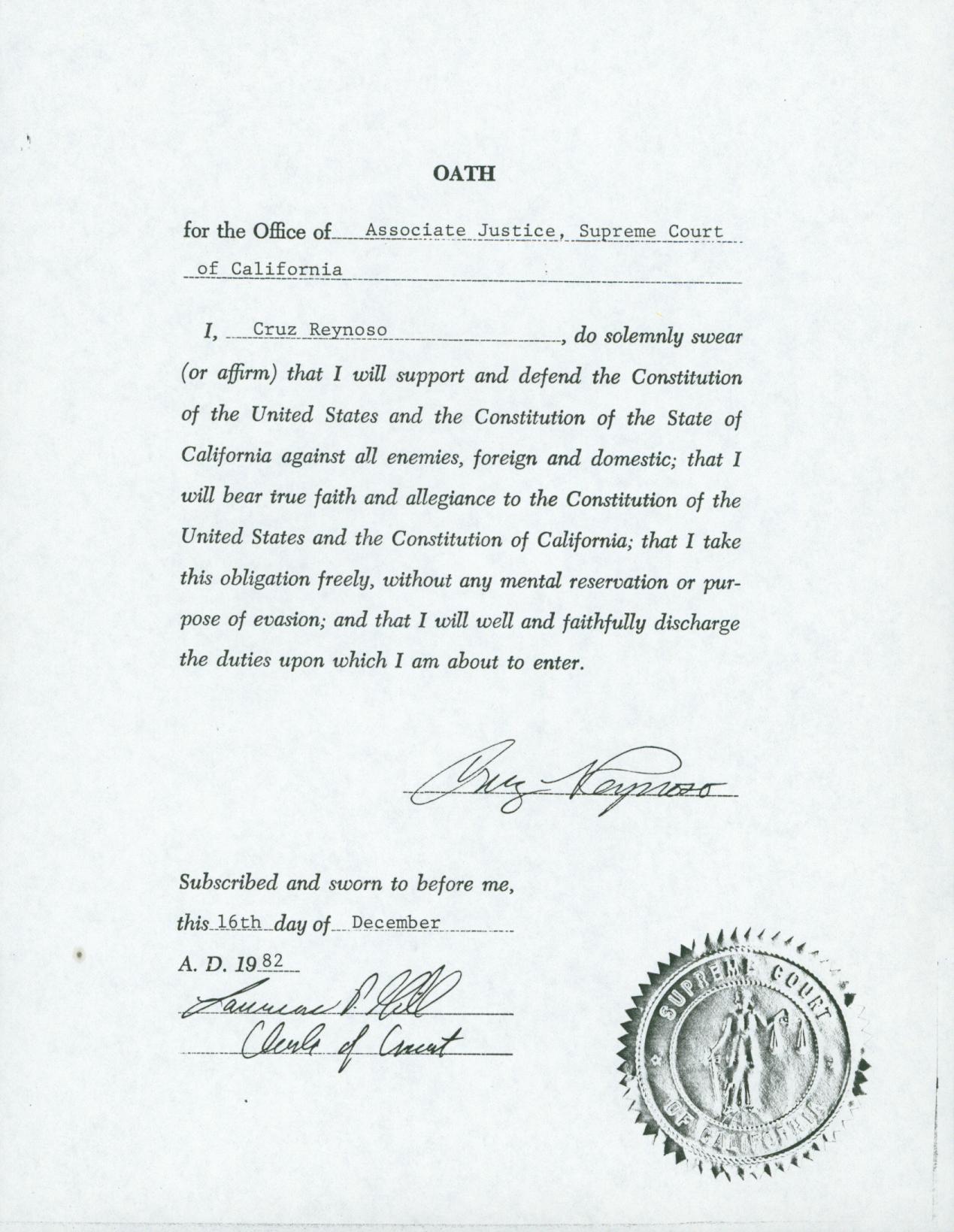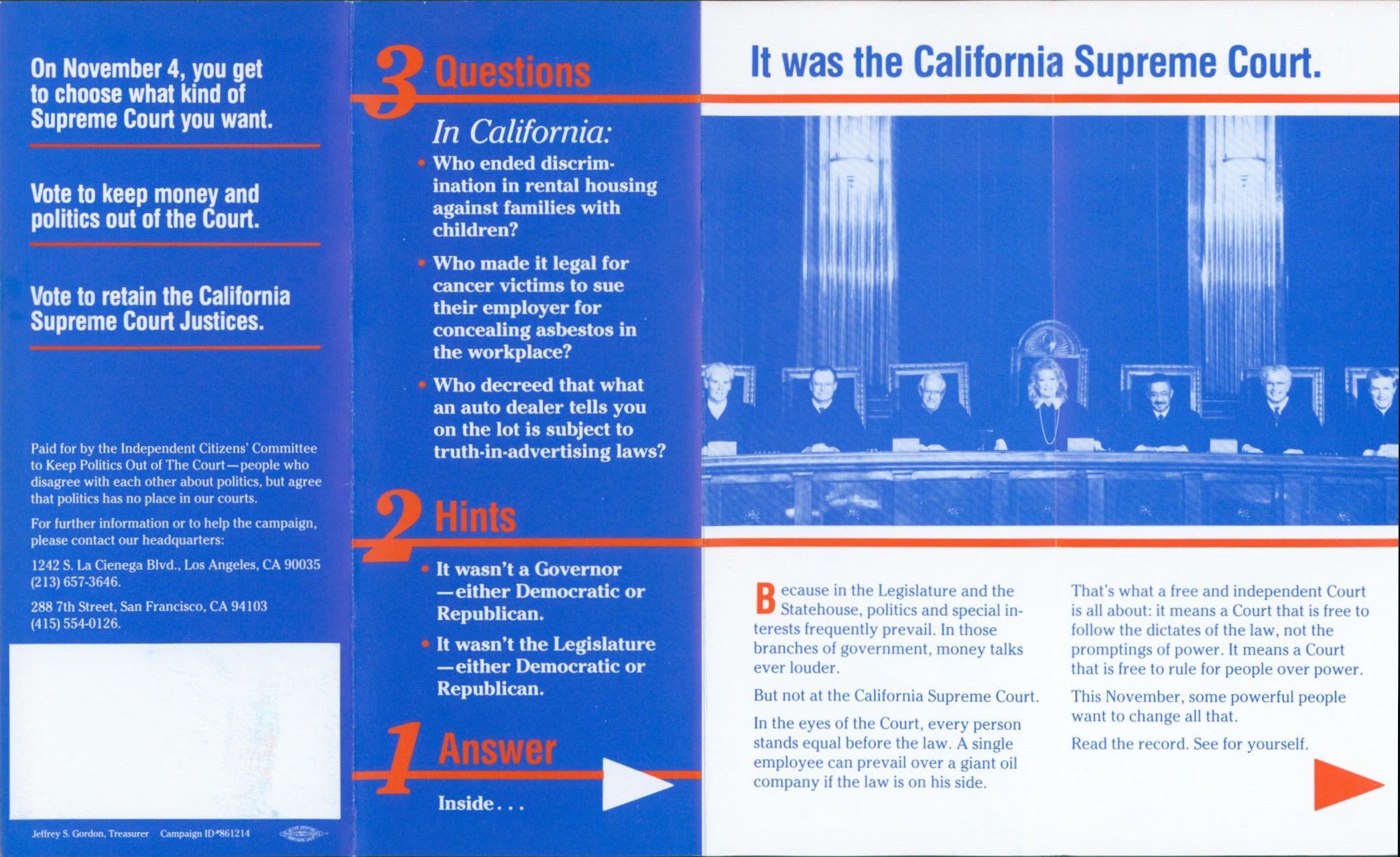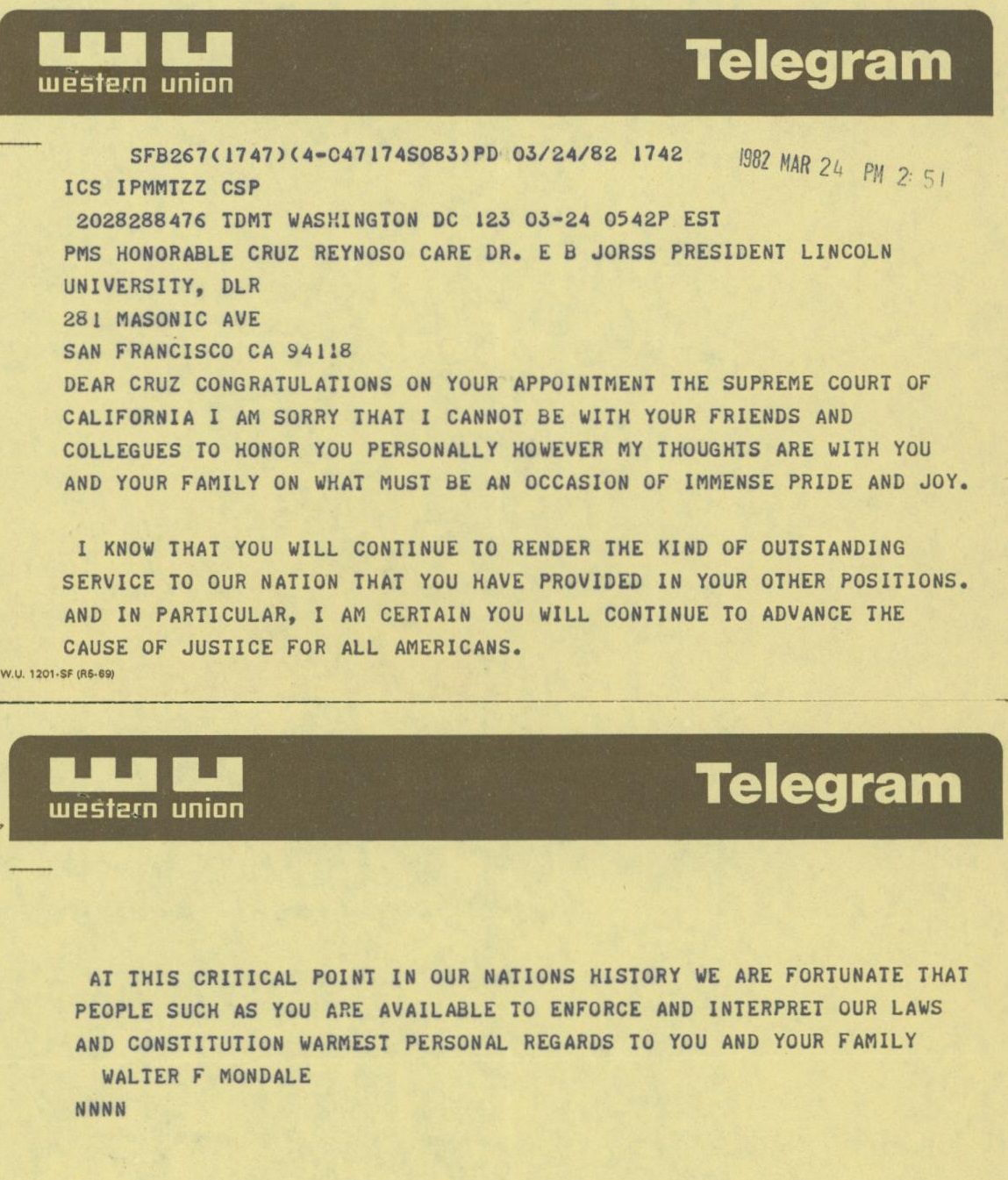 Reynoso's Later Life