Attic to Archives
Bringing Historical Collections to Light
Have you ever wondered how a group of old papers becomes a research collection? A great deal of research, writing, and hands-on cataloging takes place between the time that files are moved out of an attic or garage and the day that researchers come to use them in the Special Collections reading room. This exhibit will take you through the steps involved in bringing a historical collection to life.
---
Attic, old Sutter Basin Company
Robbins, California, 2008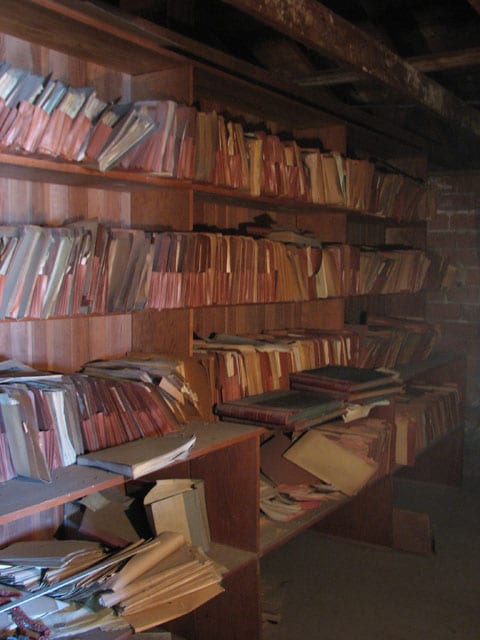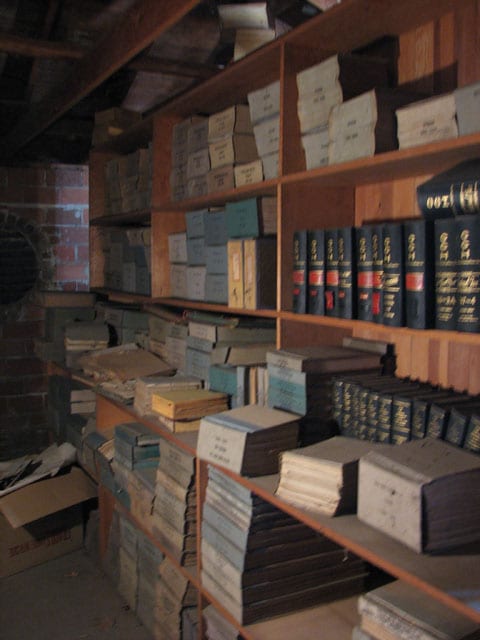 ---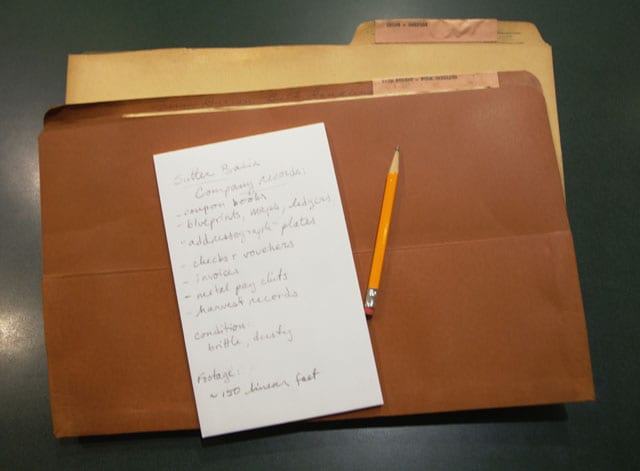 Note-taking is the first step in working with a new collection. What are these papers, exactly?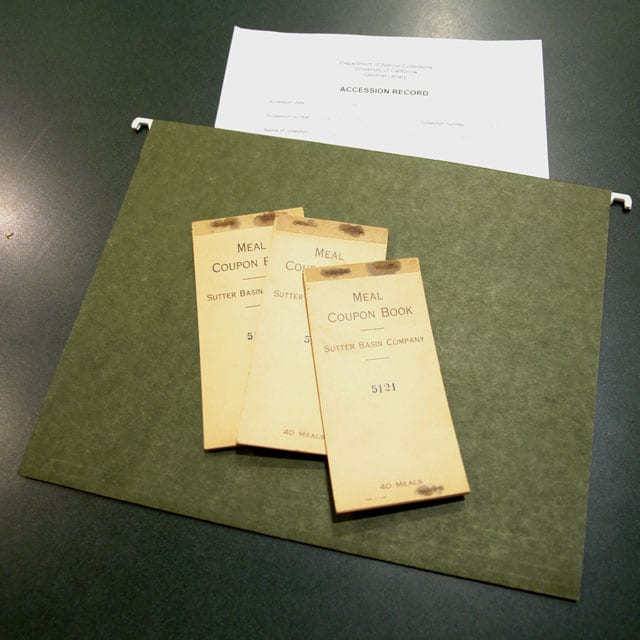 Archivists make an official record of each collection and update each collection's file as more information becomes available.
This unprocessed collection documents the history of a land reclamation company in Sutter County. The company's records fill about 150 boxes and also include maps, ledgers, and artifacts.
Intellectual groupings (also called series) reflect the types of material in the collection.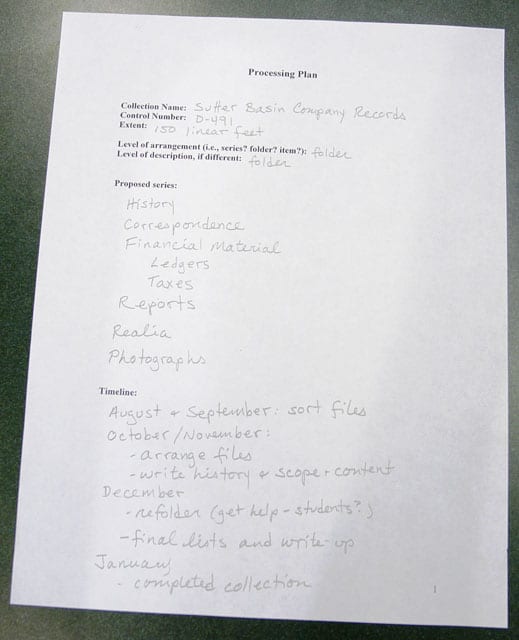 A processing plan helps an archivist visualize the work that needs to be done.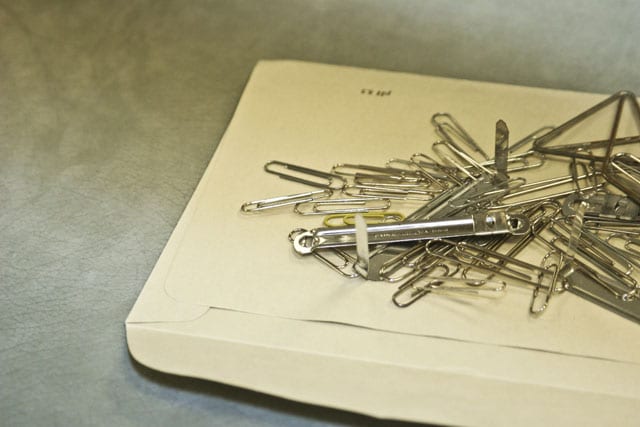 Archivists smooth out folded and crumpled documents, remove paperclips, and put the materials in new acid-free folders and containers.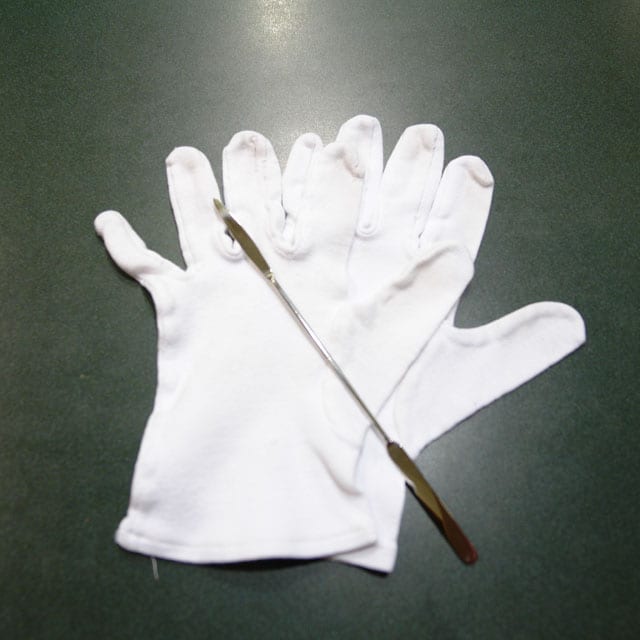 Gloves help keep grit and skin oils off photographs. A small tool such as this microspatula is handy for opening stuck envelopes and prying out staples.
An archivist spends a lot of time researching the creator of the collection and learning about the collection's subjects. The goal is a concise history that will be informative without overwhelming the researcher with too much information.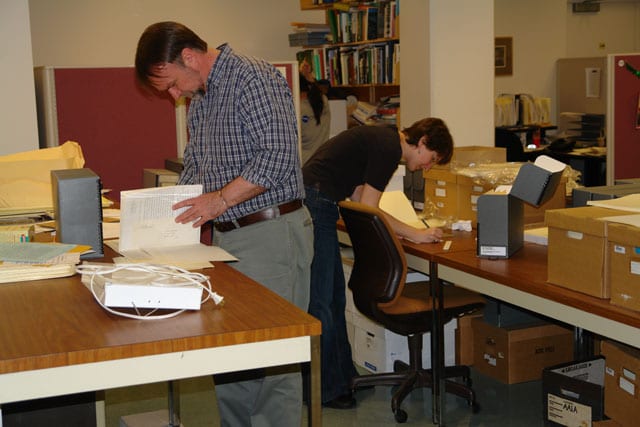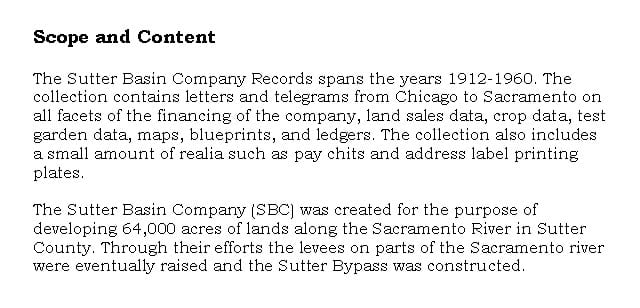 The scope and content section of a finding aid tells the researcher about the themes and types of materials in the collection and points out anything unusual.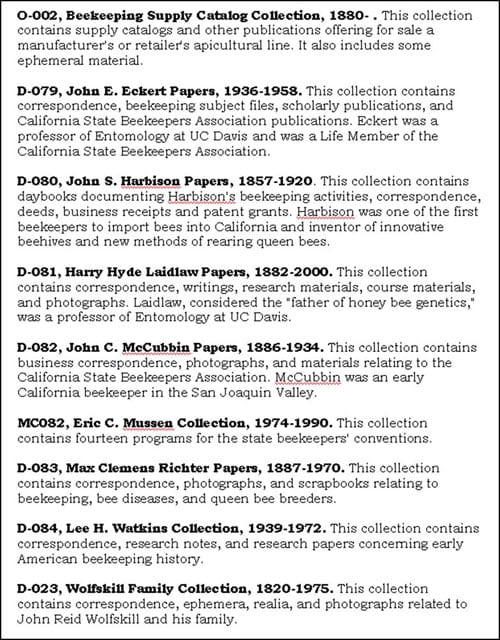 Do we have related collections?
Would they be helpful to a researcher?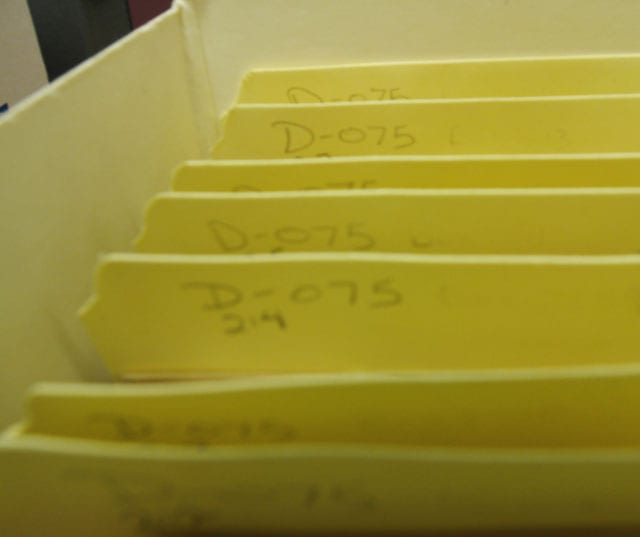 Once the archivist has finalized the collection's arrangement and corrected any mistakes, it's time to number the folders.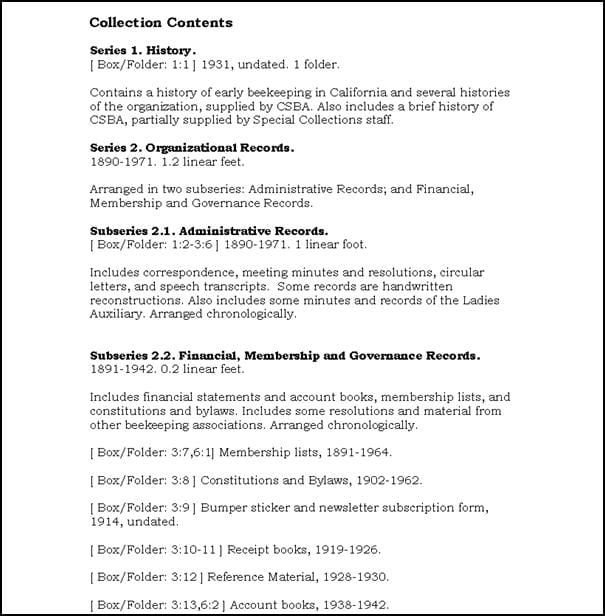 Next step is to make a final list.
Archivists often create finding aids in Encoded Archival Description (EAD):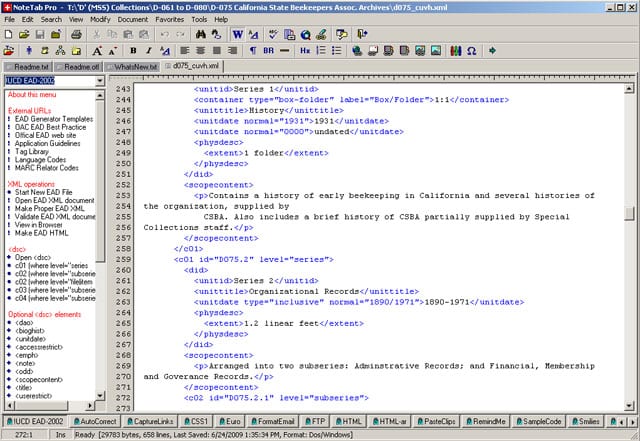 These EAD finding aids go to a joint web repository such as the Online Archive of California: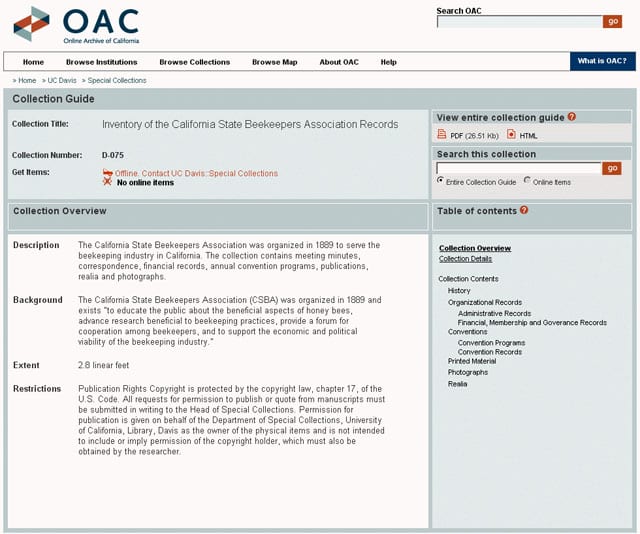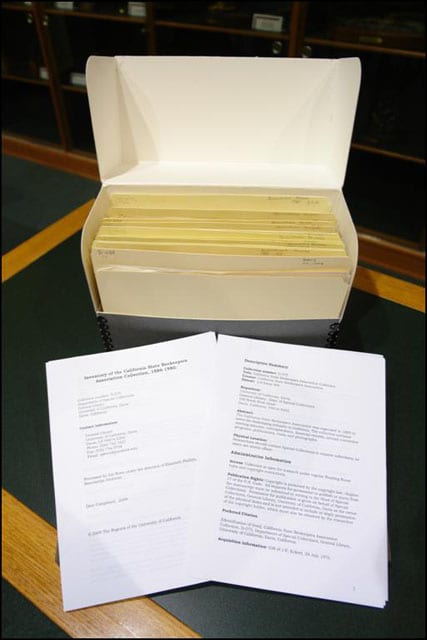 A completed collection and its finding aid: California State Beekeepers Association Archives. (D-075)
Now that the finding aids are finished and the collection is in archival-quality housing, it's ready to be used for research. All the work the archivist has done on the collection was with one goal in mind: to help researchers get the most out of their time at Special Collections.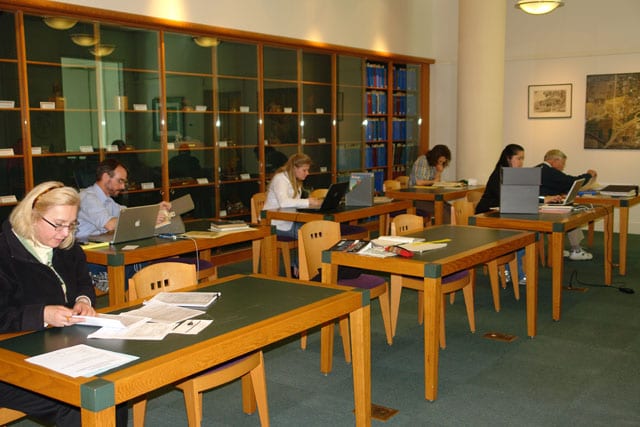 ---