Asian American Activism: From the 1960s to the Present
Asian American Activism: From the 1960s to the Present
Shields Library (Lobby - Left Side of Main Staircase)
May 1, 2022 - December 23, 2022
This exhibit traces the Asian American Activism movement from the 1960s to the present, with a focus on the University of California, Davis campus. Using documents, photographs, and oral histories recordings, this interactive exhibit strives to diversify online sources for Asian American History and ethnic studies.
Starting with the 1960s, the exhibit depicts the rise in civil rights movement as catalysts for emerging socio-cultural movements that confronted and challenged institutional and systemic racism. At UC Davis, activist Professor Isao Fujimoto advocated for the rights of migrant farm workers in the Sacramento Valley and recorded his experiences from the 1965 United Farm Workers' Delano Grape Strike.
Across the next two decades, Asian American Studies was established as official department at UC Davis; however the program struggled with a lack of resources, funding and support from the university administration. Building on the civil rights momentum from the 1960s, UC Davis students organized rallies, marches and other programming to raise community support for Asian Americans.
The 1990s and 2000s witnessed the development of new rhetoric concerning Asian American identities, such as the rise of the term "model minority. Present Day, Asian Americans continue to explore and analyze the nuances of their shared lived experiences and challenge societal stereotypes by advocating against Anti-Asian hate and for equity.
The physical exhibit draws from The California Aggie newspapers, Isao Fujimoto Papers, Hub Segur Collection and George Kagiwada Library, and is located in the Shields Library Lobby.
Catalyst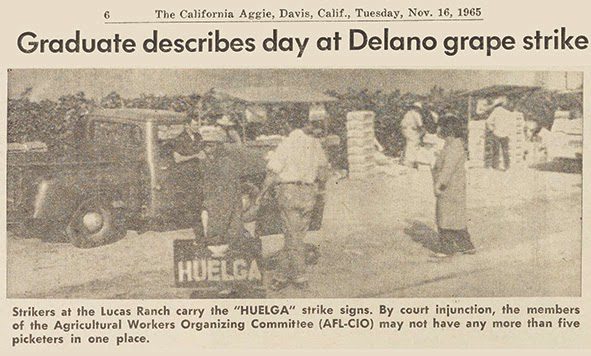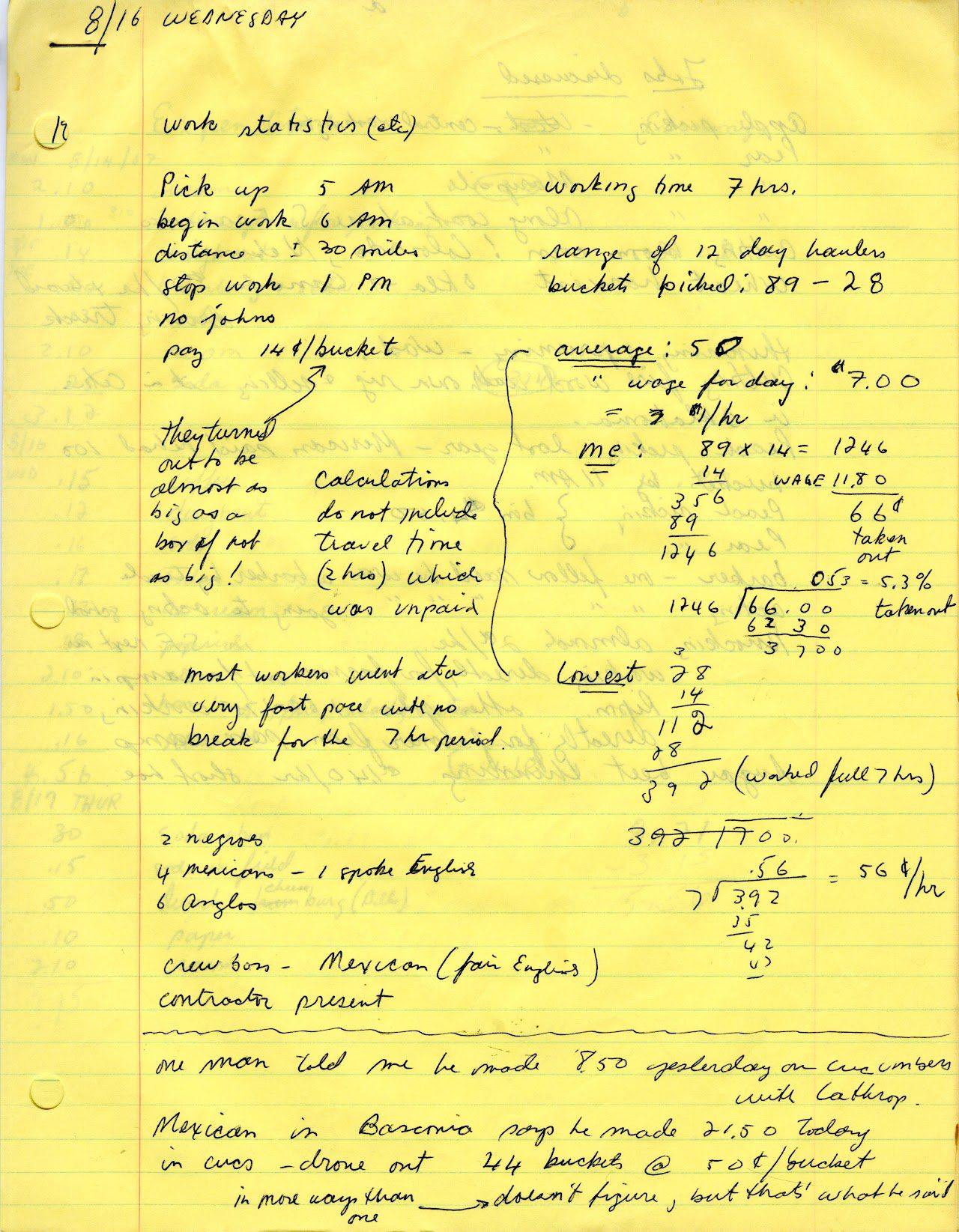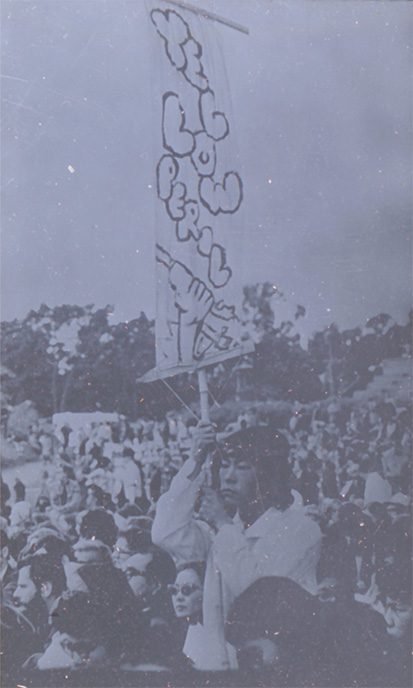 Formative Years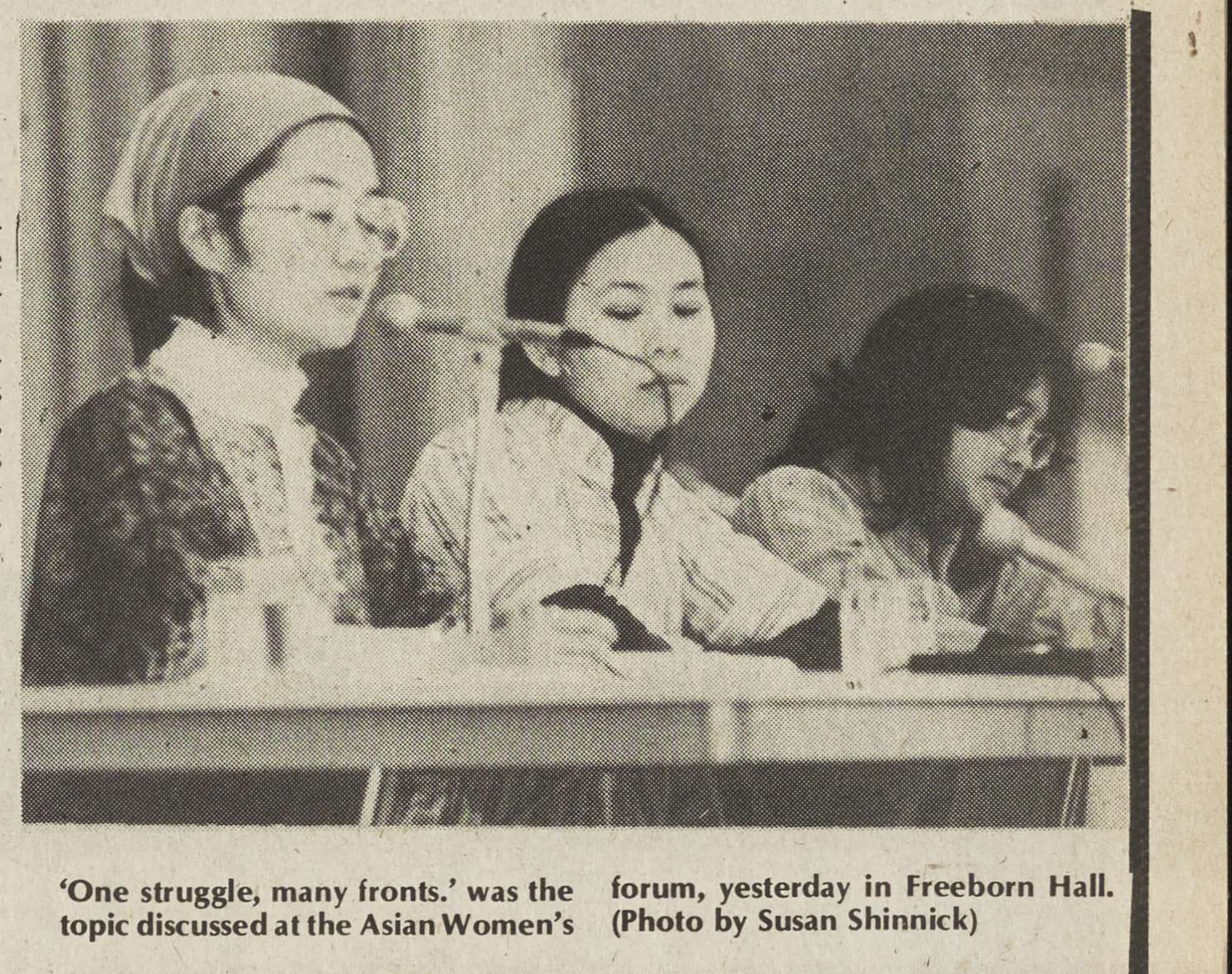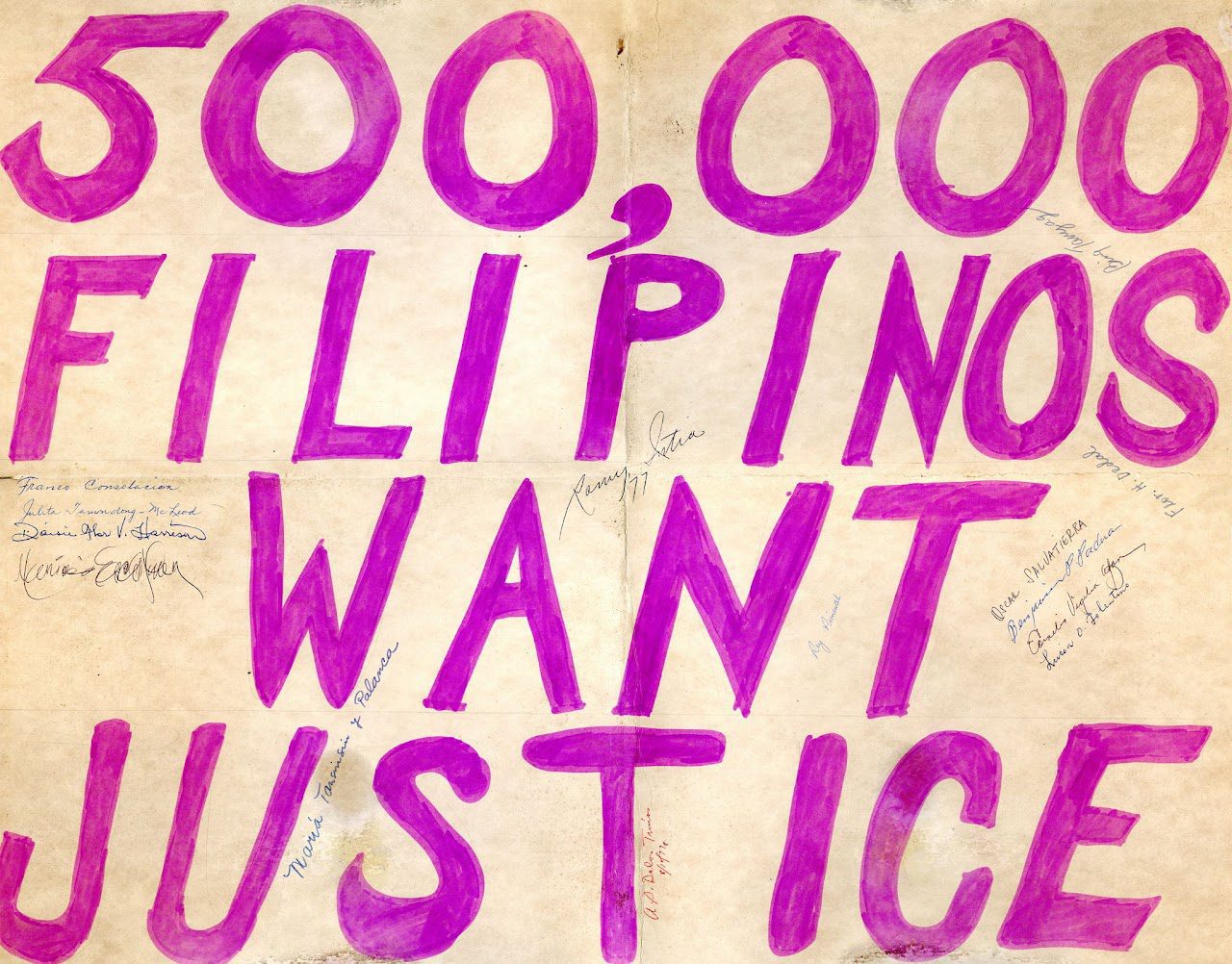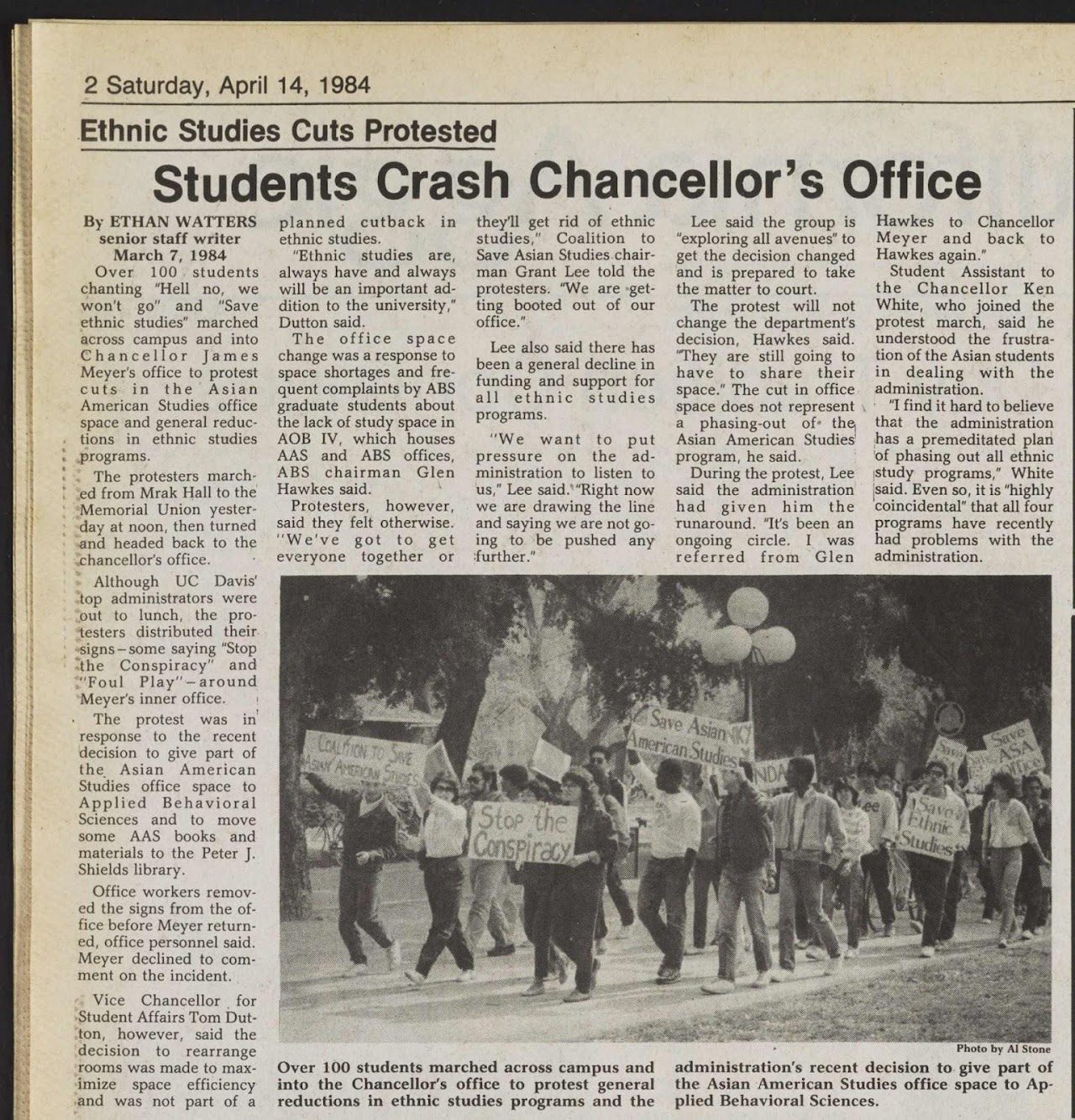 Turn of the Century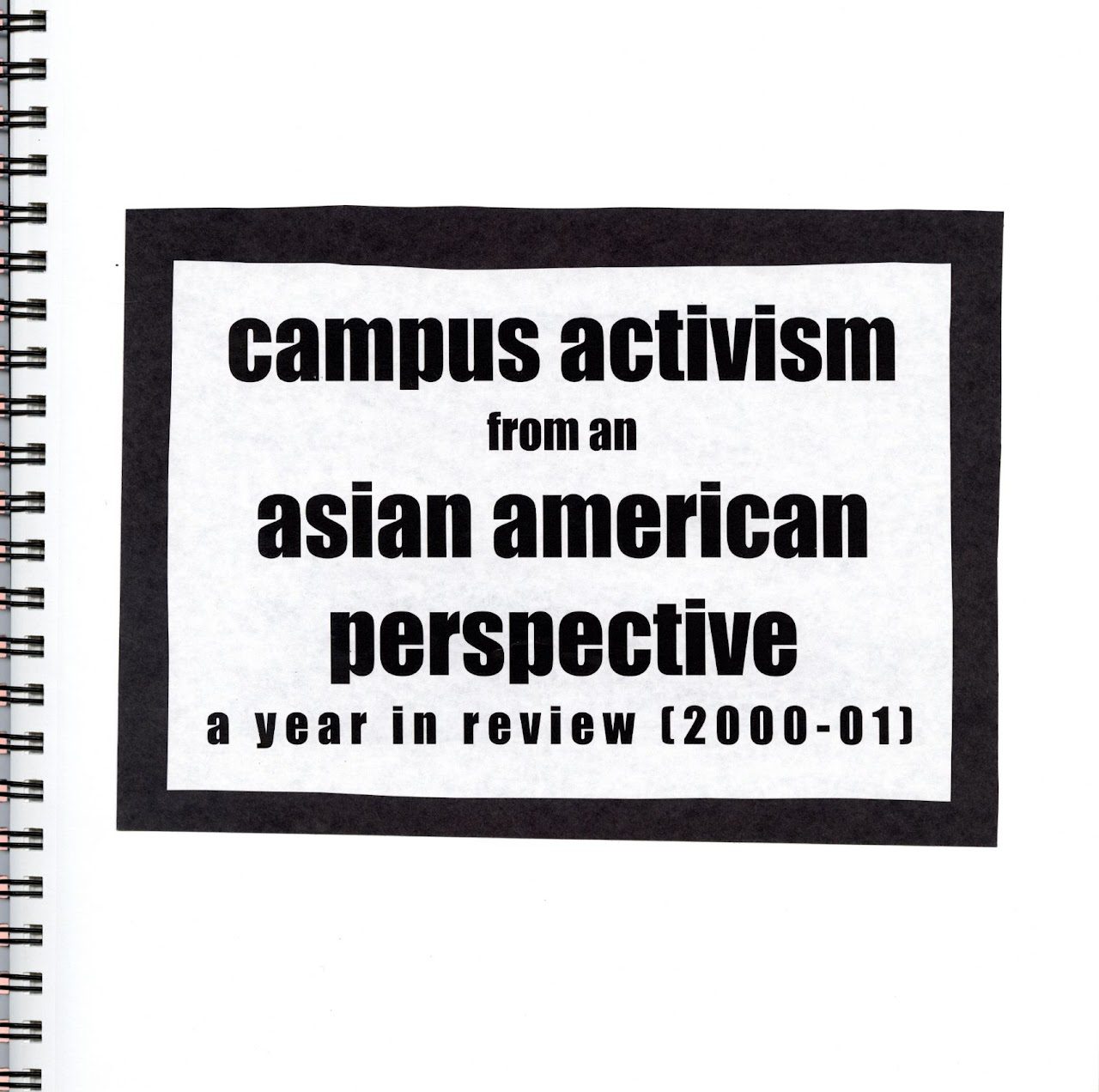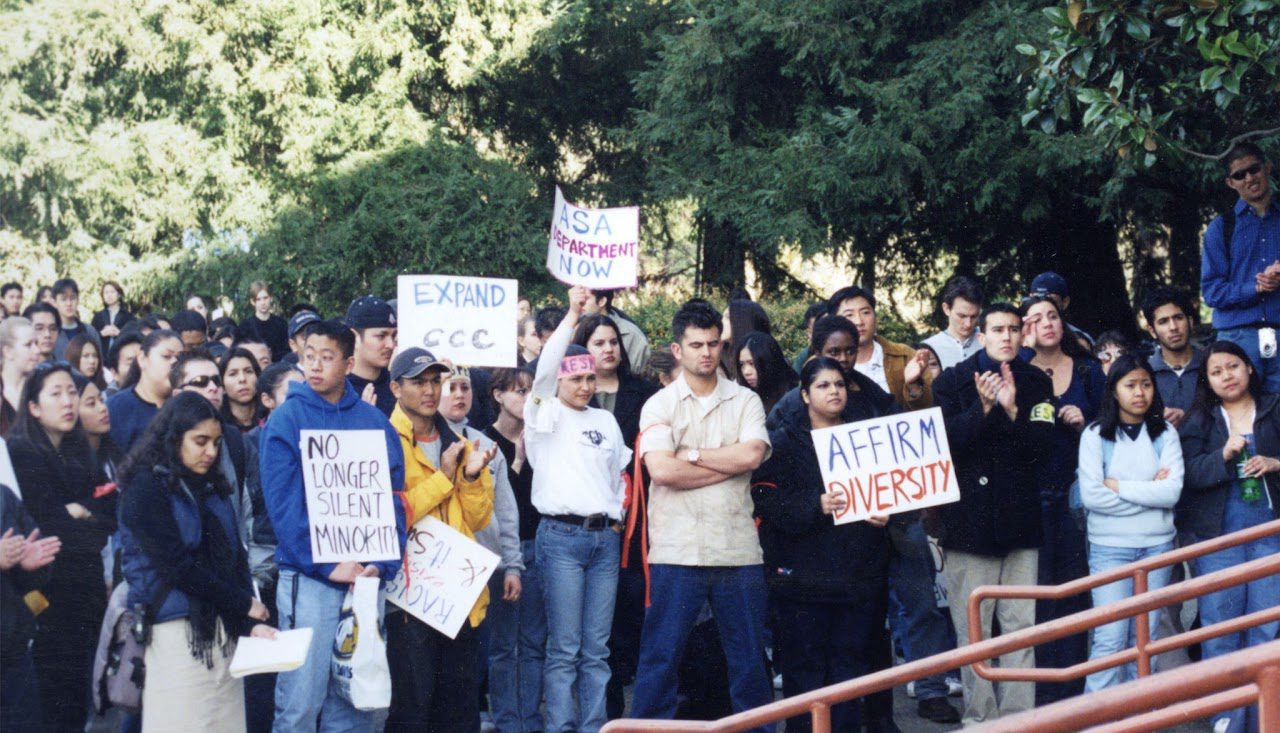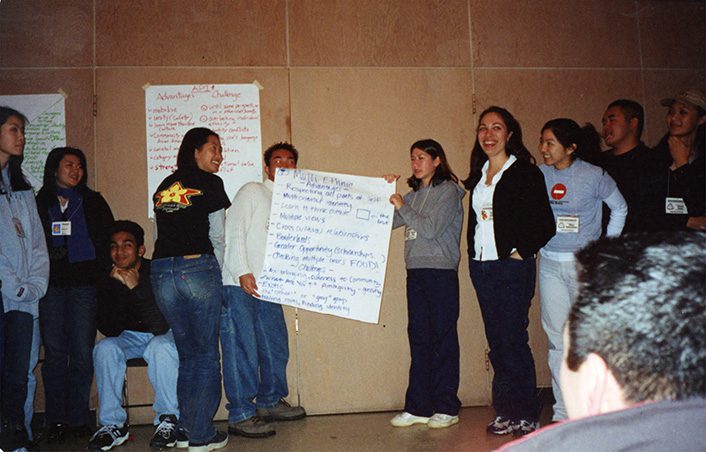 The Present